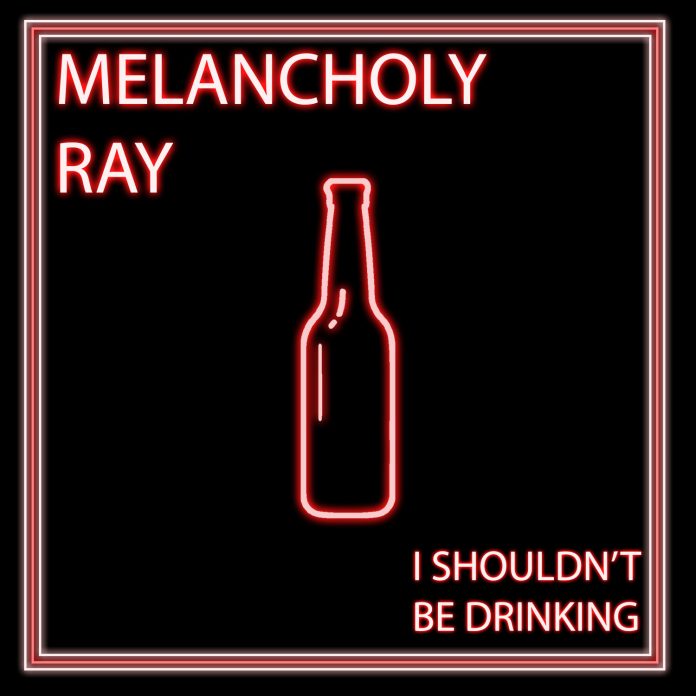 It's been a while since I last reviewed a release from Melancholy Ray ('Lampshade'), so the news that a new single was due was received with a certain amount of happiness in LSF's new HQ.
'I Shouldn't Be Drinking' sees the band in indie rock mode, indeed it's so much an indie rock track – it hits all those bases you need for that 'classic indie rock' sound so well – that it's almost like they set out to make a 'perfect example of indie rock'. This makes it sound like they've make something that is something of a parody but it isn't, it really isn't.
The thing is that this song is great, the vocal does that slightly drawly laid back thing to perfection, the track really zips along and the guitar is cracking. The tune just bores its way into your head in double quick time and it has your body positively throwing shapes before you can even stop to think.
But wait, there's something of an edge here, something that adds that little hidden extra Melancholy Ray trademark thing. And this is this surfy thing that occasionally raises it's head amongst the indie rock sound. It's there in the guitar, and I swear in this bass that sounds out in a dropout. And after much repeated listening I've decided it's this that makes the song so bloody addictive. That and it shouldn't go without a mention the hugely 'just let me listen again so I can get some more of those' nature of the lyrics. Those and the fact that it ends with this random guitar thing. All that and the fact that it just sounds like the band are having the hugest blast making this thing.
'I Shouldn't Be Drinking' is just cool, it's hugely fun and crucially these guys can really play, it's fun and musically accomplished. Honestly who could ask for anything more.
The info
Melancholy Ray is a musical project developed by Callum Fewell which includes elements of indie/alternative rock, taking inspiration from the likes of The Strokes, Franz Ferdinand and singer songwriters such as Elliott Smith the band strive to create catchy songs which harness emotions, experiences and thoughts of the every day human.
Facebook: https://www.facebook.com/MelancholyRayMusic/
Instagram: https://www.instagram.com/melancholyraymusic/