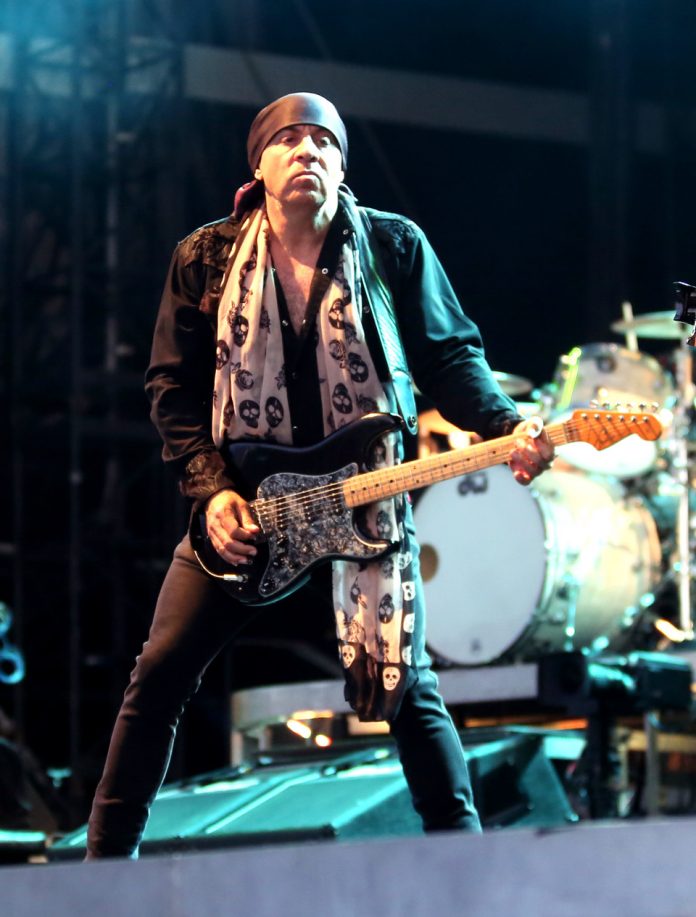 Steven Van Zandt, aka Little Steven, guitarist of Bruce Springsteen's E Street Band and actor in cult TV series as The Sopranos and Lilyhammer, announces his long awaited comeback on European stages after almost 25 years with his project Little Steven and the Disciples of Soul. Moreover, Steven is currently working on his first new album in over 15 years, returning to his Rhythm and Blues roots.
The band will perform all around Europe and the schedule is constantly updated. The first confirmed UK show is: June 18th 2017 – Manchester Academy
Amongst the most faithful musicians at the side of Bruce Springsteen since his earliest shows, Steven Van Zandt begun his solo career in the Eighties and issued 5 studio albums as Little Steven and the Disciples of Soul. In April 2002 he started his weekly radio programme Little Steven's Underground Garage, broadcast on more than 200 stations worldwide: a two hour trip of what was cool in all six decades of Rock and Roll, and also features the best-emerging bands worldwide. The success of the radio show has allowed Little Steven's Underground Garage to expand beyond the world of radio into television, live events, albums, satellite radio, and more.
After his role in The Sopranos, Steven continued his TV career: he starred, co-wrote, executive produced, provided the music supervision and scoring, and directed for Lilyhammer, which was the first original programming for Netflix, winning several international prizes. Lastly, he is also a live promoter, activist and founder of the label Wicked Cool Records.