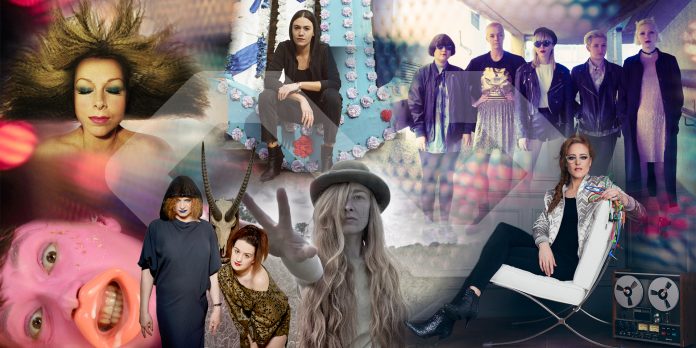 The North has a well-deserved reputation for producing great music and some of the region's most exciting, innovative and forward-thinking artists are being brought together for a one-off UK City of Culture event on Saturday 9 December called Substance Live – Future of the North
Hosted by BBC 6 Music and Radio 3 presenter Elizabeth Alker, Substance Live features live performances from some of the most exciting and innovative women making music in the UK, musicians renowned for their experimentalism and pushing the boundaries of music to challenge as well as entertain audiences.
They include Nadine Shah's politically charged post-punk; the psychedelic dream pop of Jane Weaver; Hannah Peel, performing her acclaimed Mary Casio: Journey to Cassiopeia, which melds electronica and brass band, both important musical forms of the North; the cosmic performance art punk of Lone Taxidermist; the contemporary folk of Hull-based The Dyr Sister; Sister Doom duo based in Hull and Leeds Chambers and PINS, formed in Manchester and firing out noisy, textured pop the band are at the vanguard of the New Wave of British guitar Rock and Roll.
Tickets for Substance Live are £8 and £10 and available from www.hull2017.co.uk/substance.
Substance Live takes place on Saturday 9 December and runs from 5:30pm to 10:30pm. It is the musical highlight of Substance, a mixed programme of events, art, installations and provocations taking place as part of Hull 2017 from 1-10 December, celebrating this City of Culture year and the North's future as a dynamic centre for culture and creativity. For more information visit www.hull2017.co.uk/substance.