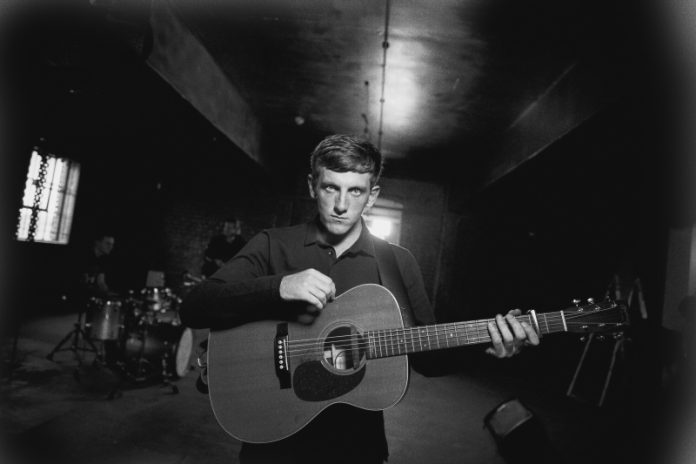 Louis Berry, a twenty-three year old hotly tipped singer-songwriting prodigy, is to headline at The Castle, Oldham St, Manchester, on 22nd Jan. He's a Kirkby lad who's grown up in challenging circumstances, a subject he's been happy to discuss in his press thus far. His songs and noise speak of the channeling of those difficulties into uncomplicated but authentic rock 'n roll, often from the classic perspective of an outsider.
He's been compared to Johnny Cash, a hell of a burden for any young talent to carry, and I can see why, but I'd say he has more in common with Jerry Lee Lewis or maybe Lloyd Cole if he'd had a rougher start in life and a ballsier sound. Dylan, as always, is there watching from the sidelines.
His first EP, 'Rebel', won wide acclaim and airplay from influential types and features some cracking eager, catchy tracks. His latest EP, '.45', has been similarly received and gets my thumbs-up as intelligent, gritty, classic rock 'n roll with something to say, via cool, hoarse lyrical delivery. His efforts recently gained him the prestigious Merseyside-based, GIT 'One to Watch' award and championing by Annie Mac.
He's an outspoken young fellow, proclaiming, "I want to be the biggest male artist on the planet. You name me one song in the charts right now that says anything about your life or my life. I can't name ONE! Chart music now is just candy – it doesn't feed your soul. An hour later you're hungry again". All of which is fair comment, and chutzpah/cojones can take you a long way, if you can back it up with authenticity, which I'm sure he can, whilst taking his 'next big thing' status with the pinch of salt it deserves.
His PR team say he's best appreciated live, so I'm looking forward to seeing a Scouse lad win over the rock 'n roll souls of a Mancunian crowd and know it's going to be a good gig. It's a sell-out date, so feel smug if you're going, or beg and borrow away to get yourself there if you can. Expect great songs, great and grainy guitar and a rousing night of noise.
www.louisberryofficial.com
www.facebook.com/louisberry
Twitter @LouisBerryOffic
www.soundcloud.com/louis-berry
Free download: https://t.co/4Bd2Ksb92Z