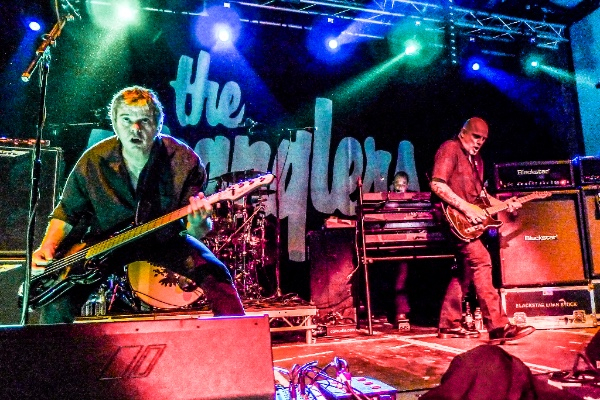 The band, which originally from Guildford and formed in the 1970s, will be playing tracks from their 'Black and White' album that was released in 1978. Almost 40 years after it charted number two in the charts; it will be the first opportunity for their fans to hear the full album live.
Current members, Jet Black, Jean-Jacques Burnel, Dave Greenfield and Baz Warne, are keeping the bands legendary status going. After former members made their mark in the music industry during the mid 1970's pub rock scene, they are impressively still going. As one of the UK's longest-surviving bands, they sparked the start of a brand new era for this popular music genre and they still show no sign of retiring as they continue to sell out gigs.
Some of their most well-known hits include 'Golden Brown', 'No More Heroes' and 'Skin Deep'.
March tour dates:
Friday 4th – Inverness Ironworks
Saturday 5th – Glasgow O2 Academy
Monday 7th – Nottingham Rock City
Tuesday 8th – Liverpool O2 Academy 1
Wednesday 9th – Newcastle O2 Academy
Friday 11th – London Brixton O2 Academy
Saturday 12th – Birmingham O2 Academy 1
Monday 14th – Guildford G Live
Tuesday 15th – Reading The Hexagon
Thursday 17th – Sheffield O2 Academy
Friday 18th – Cardiff University Great Hall
Saturday 19th – Bristol O2 Academy
Monday 21st – Salisbury City Hall
Tuesday 22nd – Folkestone Leas Cliff Hall
Wednesday 23rd – Cambridge Corn Exchange
Friday 25th – Leeds O2 Academy
Saturday 26th – Manchester O2 Apollo
Tickets on sale and available from www.gigsandtours.com / 0844 811 0051