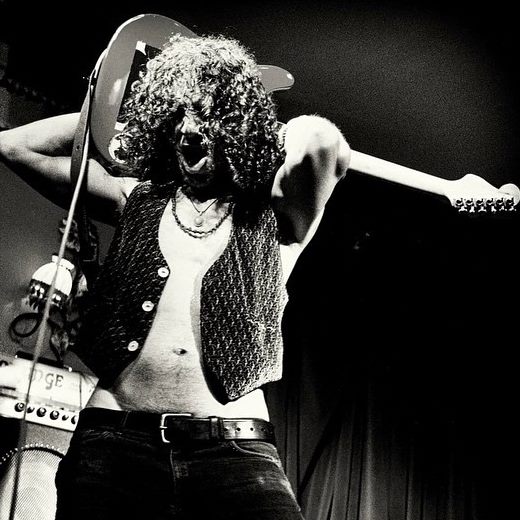 Calling all rock and blues aficionados. John Fairhurst will be playing at The Trades Club, Hebden Bridge 8th April. He's been hailed as Wigan's answer to Jimi Hendrix or Neil Young. However, some would say those comparisons fail to capture the complexity and wide-ranging influences on his unique take on the rock genre. Having been influenced and encouraged from an early age by K. Sridhar, the renowned Indian Sarod raga maestro, as well as more standard influences, he blends the power of electric rock with these more ascetic, spiritual planes, to make your body bounce as it ascends to a higher astral aspect.
He'll be backed by Justin Kool on bass and Toby Murray providing percussion, an outfit that received rapturous reviews and audience adulation at a string of main-stage major festival performances last year, including Glastonbury. Not only will his guitar playing bowl you over, he has a natural rock growl – think of gravel augmented by bass profundo – and a songwriting knack that leaves behind cliché and comments on the world we live in and our complicated place within it. Expect to hear fragments of Jack White, The Black Keys, Led Zeppelin, Black Sabbath, Iggy Pop, Zappa and Captain Beefheart. He's known for his blistering solos, driving rhythms and iconic rock man look that have convinced many that he's a major new talent and a refreshing yet nostalgic take on the core of rock.
As befits a genuine rocking blues gargantuan he's spent much of his life on tour. Following a stint residing and gathering critical acclaim in New York, and on the back of the release of his 2014 album Saltwater, the band have paid their dues and received their plaudits on stages all over this globe. Finger-picking dexterity reminiscent of Bert Jansch and Robert Johnson as well as African string influences also poke their pretty heads into his oeuvre, softening, enhancing and complementing the noise at times.
Essentially, if you like to hear well played guitar, backed with soul and verve, love to feel the power of amplified strings, and want something a bit less predictable from your rockers, then he's your man. If you fit into this section of the musical Venn diagram, then get your ass down to The Trades on the appropriate date, get loaded and have a good time. I promise you won't be disappointed. I'll see you there if this preview tempts you. It's gonna be a good night.