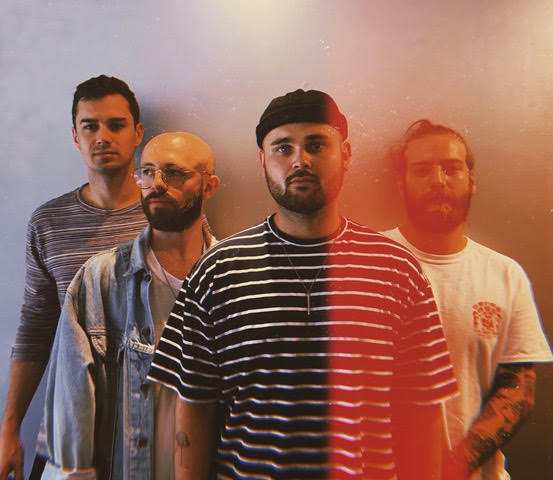 Electronic-pop quartet VICTORS have announced a select number of live dates for 2020.
The band who recently released their enveloping new single 'Craving', are now sizing up two shows in March next year at the Islington O2 Academy (6/3/20), before a show that will see them go back to their roots at The Lending Room in Leeds later that month (21/03/2020).
Opening up about the upcoming live appearances, frontman Harry Waterhouse says: "Every time we come to London we see more and more people singing every single word back to us. Now we're headlining our first O2 Academy show which is so exciting to say. London we can't wait to see you.
And also, Leeds has watched us develop as an artist from the very beginning. It somehow feels stranger watching our fan base grow in our hometown. We don't play in Leeds often but every time we do, it's really special for us."
Tickets for the gigs are on sale now, and available as follows:
VICTORS – MARCH 2020 DATES
6 – London, O2 Academy, Islington – tickets: www.ticketmaster.com
21 – Leeds, The Lending Room – tickets: www.lunatickets.com
The live announcement directly follows the release of the band's current single: 'Craving'.
A track unquestionably made-in and intended-for the nocturnal hours, 'Craving' is awash with lush, layered and pillowy sonic textures. From its gently glowing synthesisers, to Harry Waterhouse's soothing, soulful vocal and Simon Appleson's epic, cut-away guitar break; 'Craving' recalls everyone from INXS to The 1975 and Frank Ocean, and lays out their stadium-sized ambitions. The track's intimate subject matter touches on the whirlwind of emotions that arise from moving away from home and your loved ones, while embracing the changes that inevitably come afterwards.
Created in the dead of night as the band addictively listened to Frank Ocean's 'Pink and White', 'Craving' was then produced by Andy Hawkins and Ollie Brierley.
The new single follows the band's previous single for the CLOSEUP label, 'I've Been Missing You' – a track that impressively stacked-up over 100K streams in under 3 months. With support for the band from the likes of Huw Stephens at Radio 1 and Shell Zenner at Amazing Radio, 'Craving' will be the latest addition to the rabidly received and quickly expanding Victors catalogue, which has already seen them garner over 7.6million streams across Spotify and Apple Music.