Friday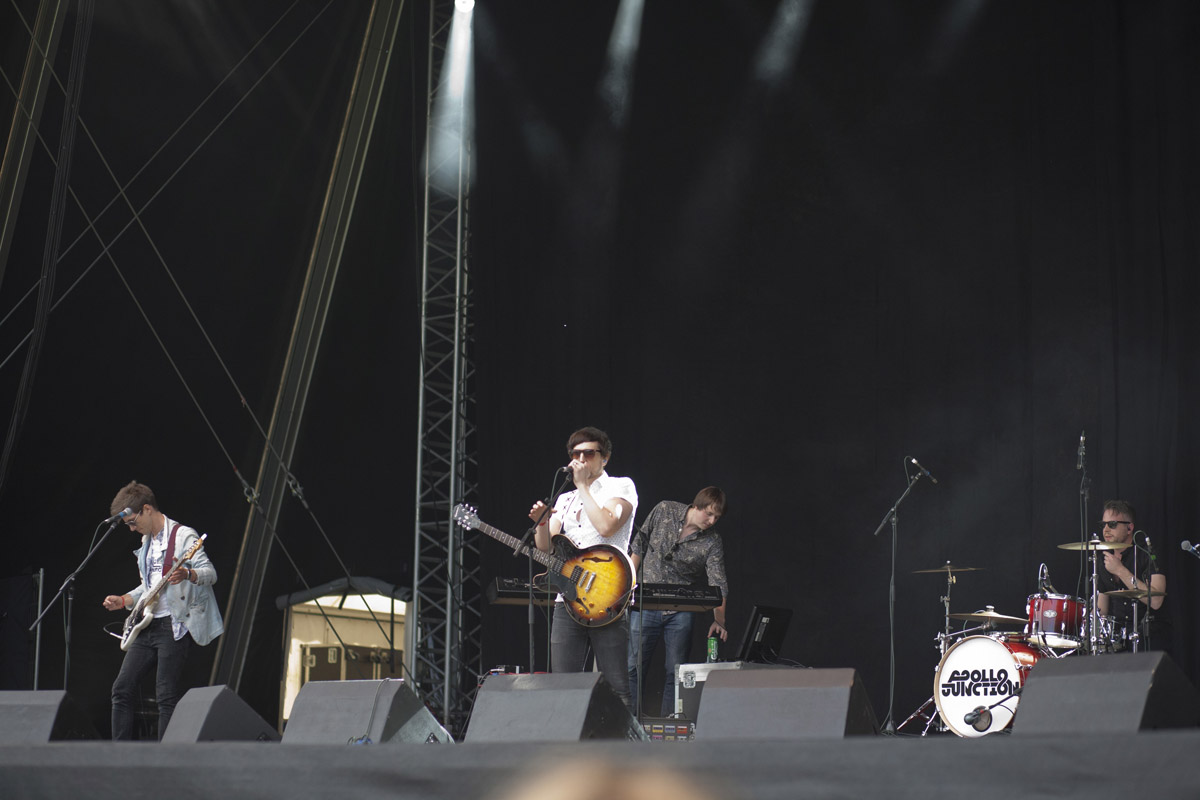 The first performance I caught was the tail end of Apollo Junction's set. This band, from Leeds, play what I can only describe as melodic electro indie. This was a great start, easing us in to the day. For me Apollo Junction's most effective tracks were their slower material, and, judging by the crowd's reaction, they agreed.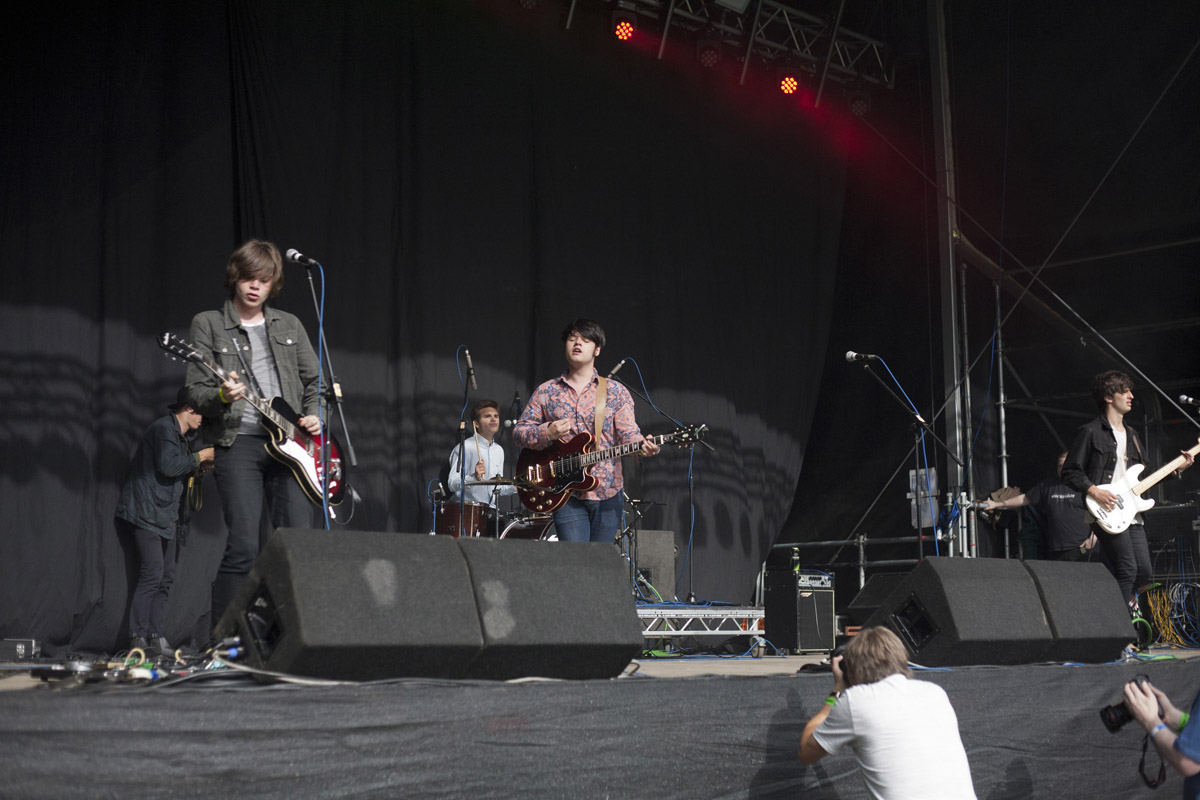 I'd heard of The Turning but never heard anything by them. I was impressed by their R'n'B influenced indie with a raw edge that was really exciting. The standout tracks for me were a spirited cover of 'Ever Fallen in Love?' and their new single 'Groundhog Day' – which was slightly more melodic than their other material. But overall I enjoyed them.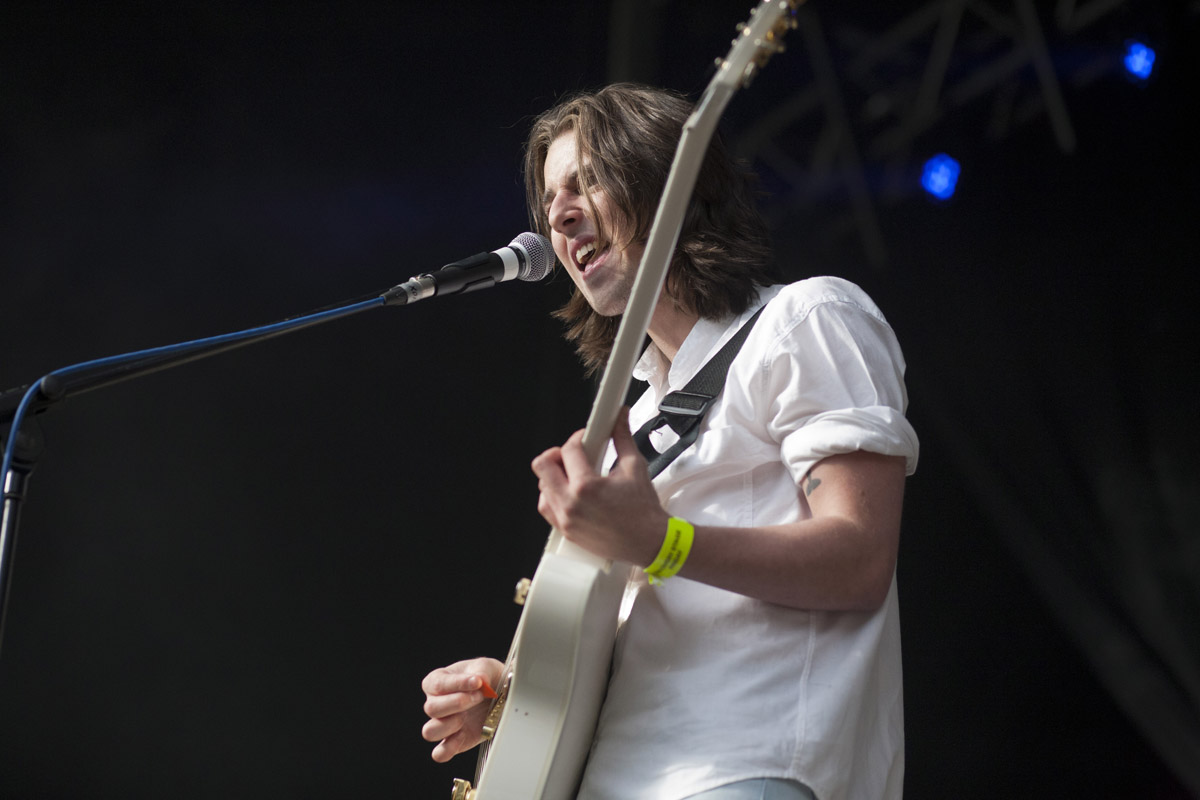 My notes for Model Aeroplanes are somewhat garbled because I enjoyed their lively set – and got completely caught up in it. They played indie rock but were happy to throw an almost funk guitar into one of their tracks, and added a math-rock riff into another. I had a word with a couple of audience members and they, like me, had noted the singer's vocals were "quite strange in places" but we agreed that this really worked. They also really liked that the band didn't just play "indie rock cliche".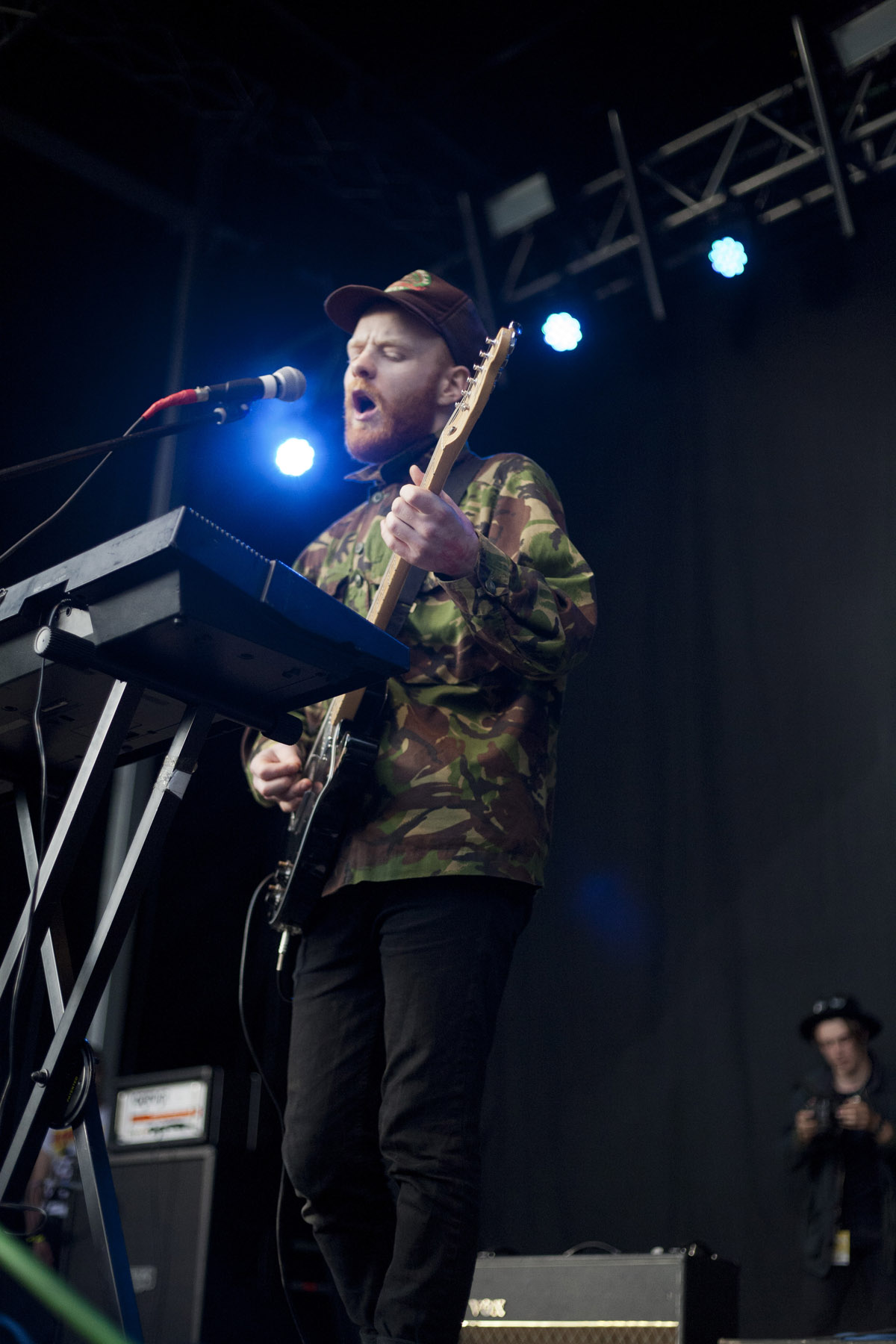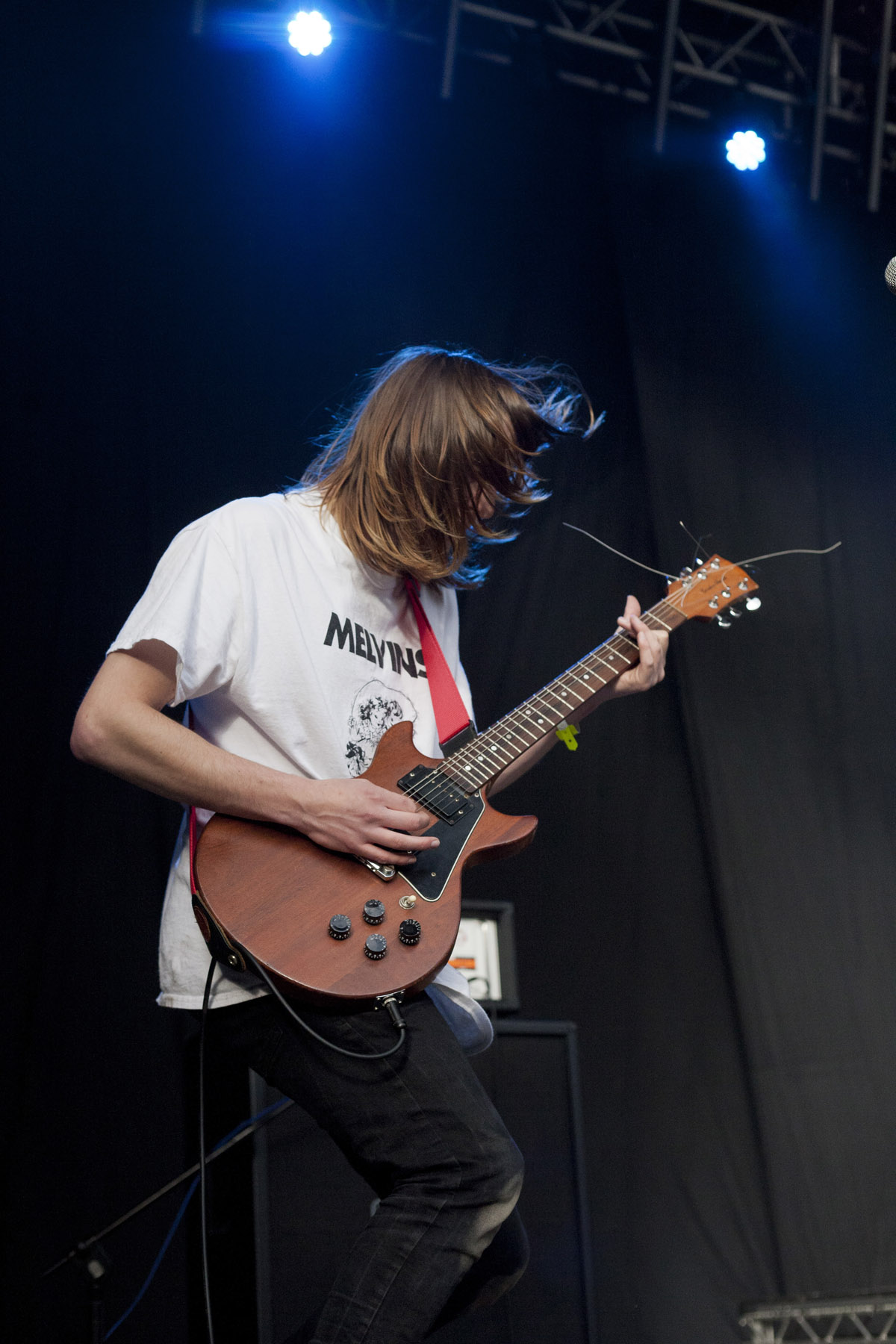 Weirds, from Leeds, were outstanding. The is ultra heavy fuzz laden psych rock. At times they came across like a fusion between Hawkwind and The Prodigy – certainly not a bad thing as far as I'm concerned. This was a full-on and committed performance – you gotta love a band whose singer and guitarist join the crowd whilst singing and playing. Weirds were the first big discovery of the festival for me and I'll be trying to catch them live in the future.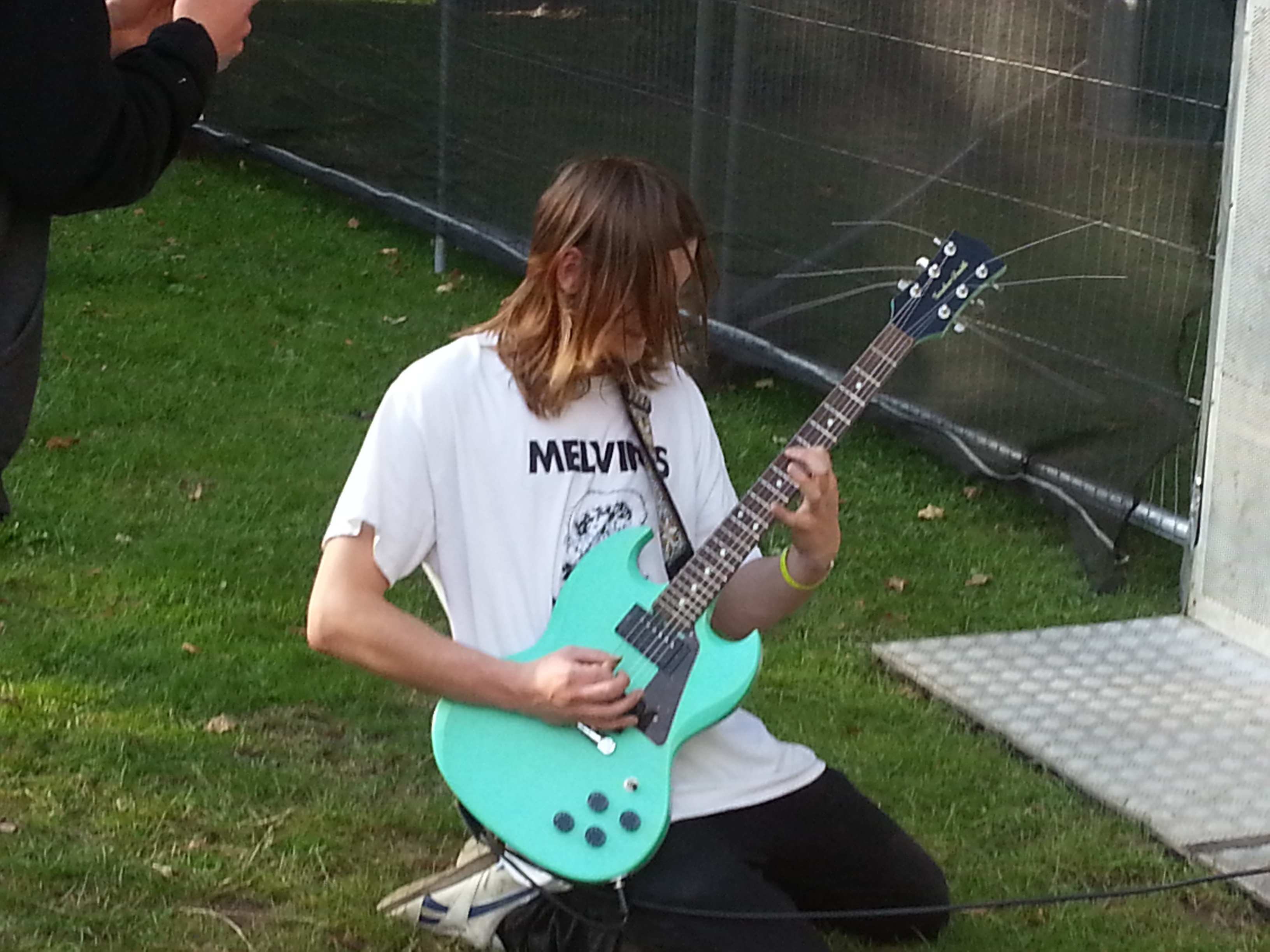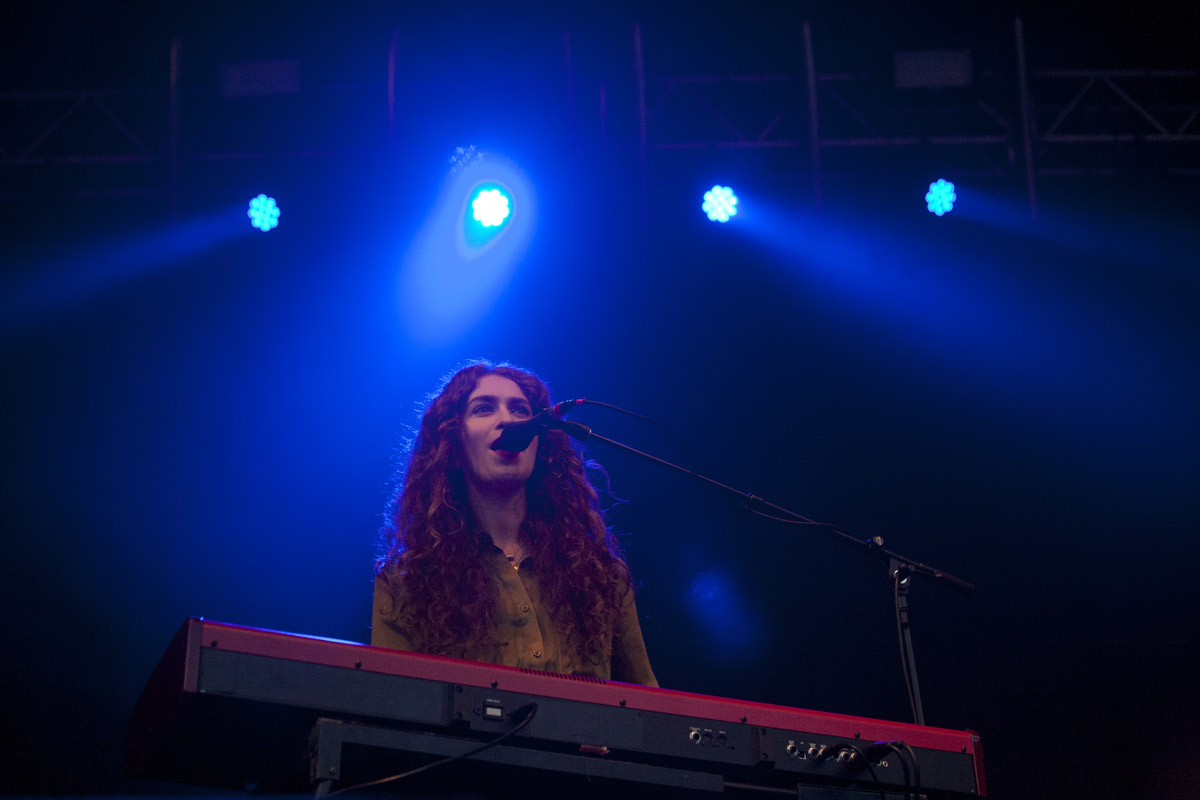 One of the reasons I'd agreed to cover Bingley was the Friday Discovery Stage headliner Rae Morris (I'm a fan so don't expect any objective opinions!). Rae was playing against the Main Stage headliner James so it was surprising that it was so packed out for her set.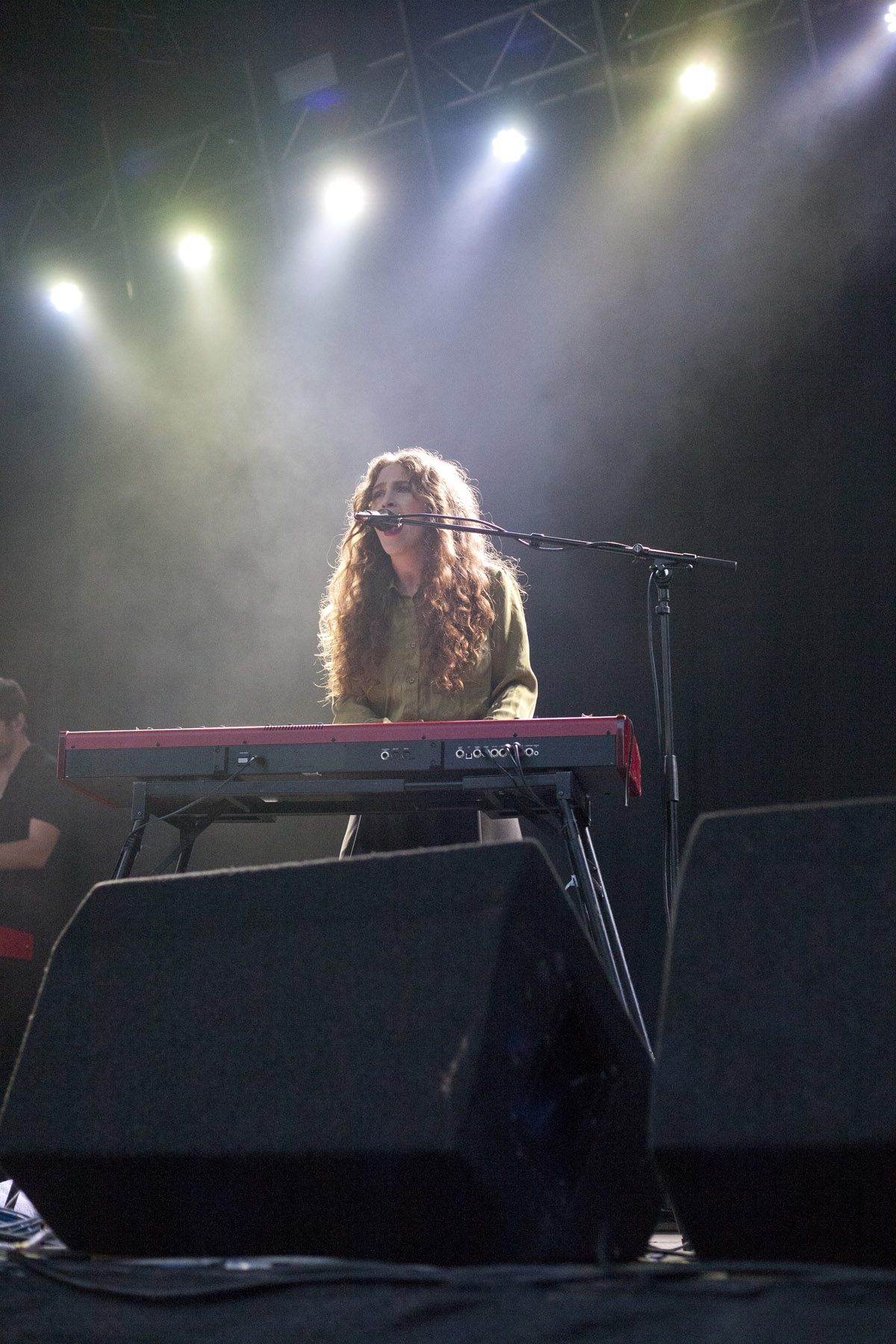 Not having seen her live before I didn't really know what to expect. Rae spends most of the time standing behind a keyboard, rather than 'putting on a performance' so the music better be good. No worries, what we got was perfect soaring ethereal vocals, and a really tight band. As this was a festival set she stuck mainly to the better known material. The stand-out track – at least for me – was 'Don't Go' (her single released to raise awareness of breast cancer). But to be honest, the whole set was fantastic. Rae held us spellbound.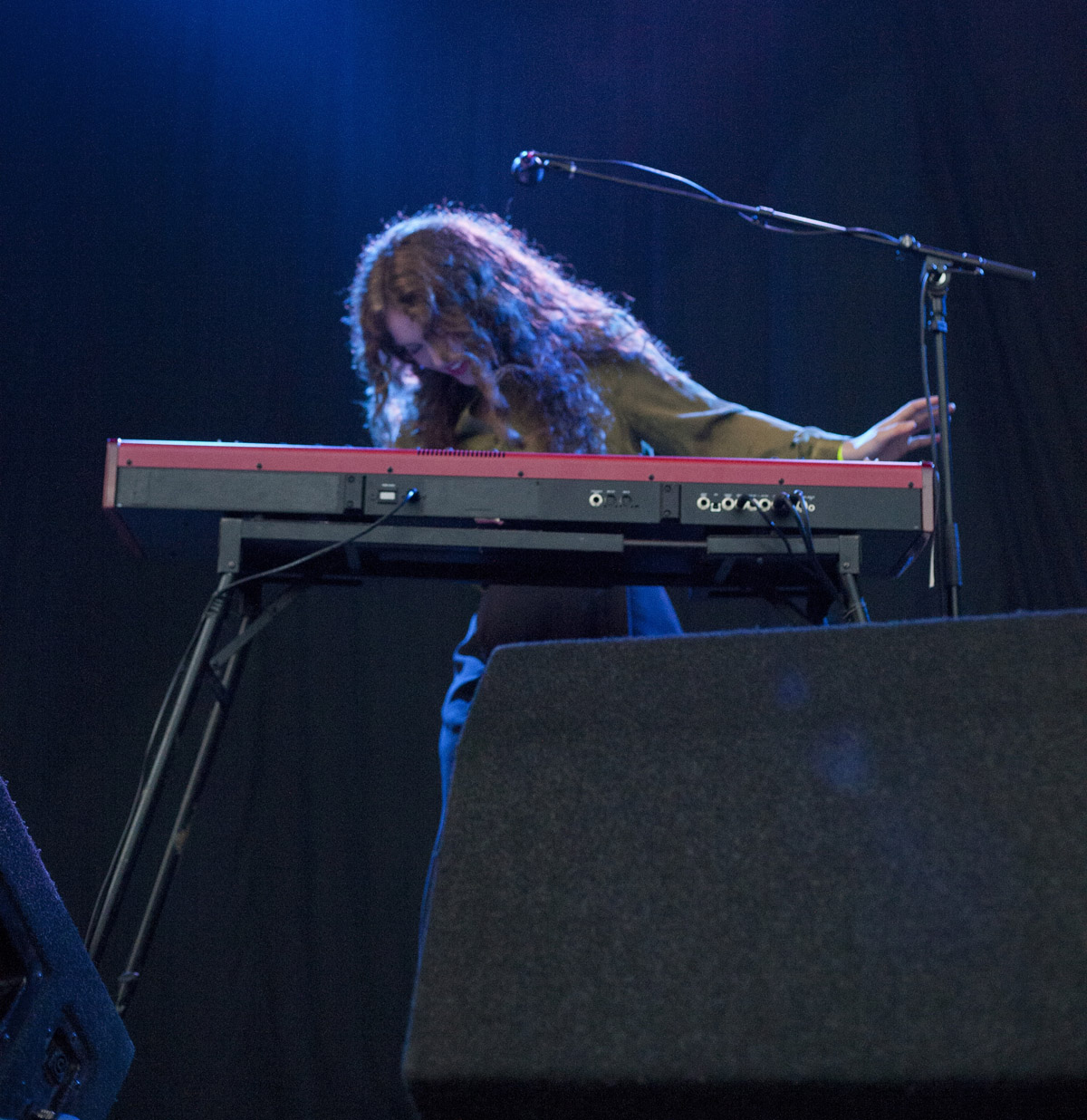 Saturday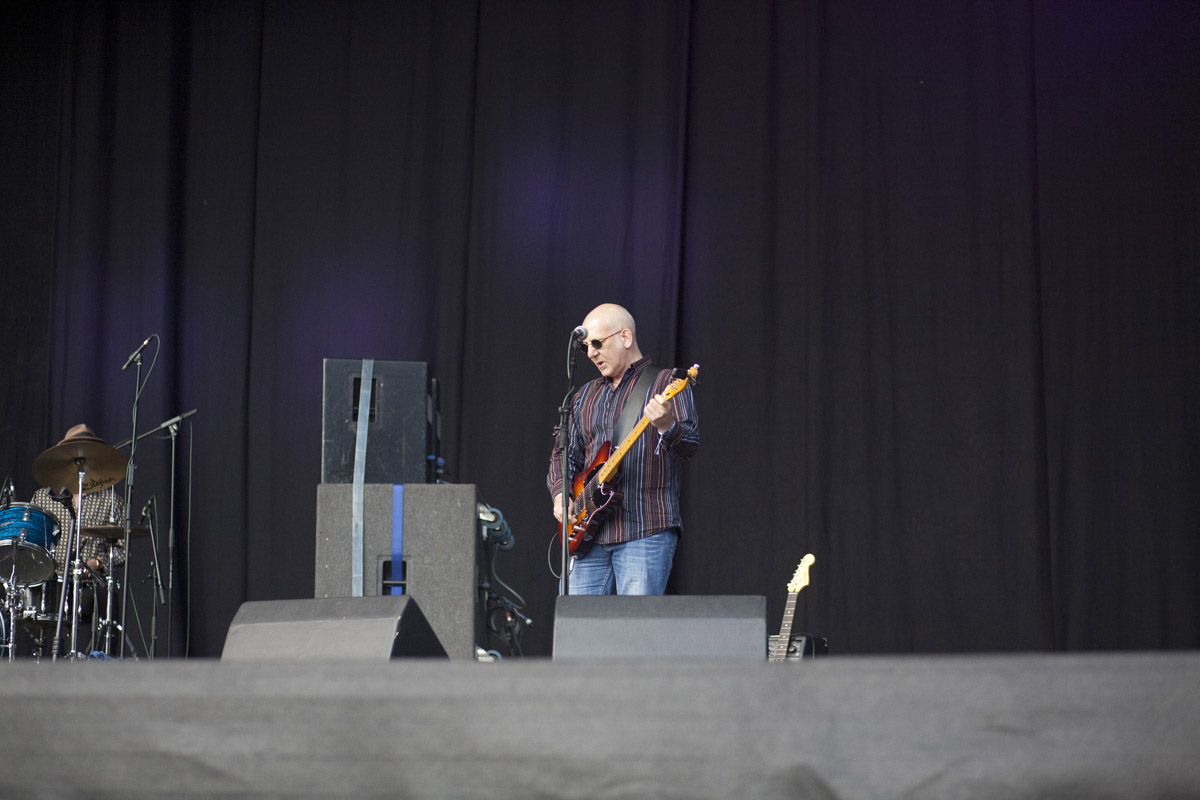 Opening act on the main stage, Nervous 'Orse (from Bradford), played to a small but dedicated audience, who seemed to know all the songs. Their fans included one guy dressed as a horse (who unfortunately didn't want to photographed). Those of you who missed this band missed an uplifting set of country, rock 'n' roll and folk influenced songs that were just perfect for a sunny day.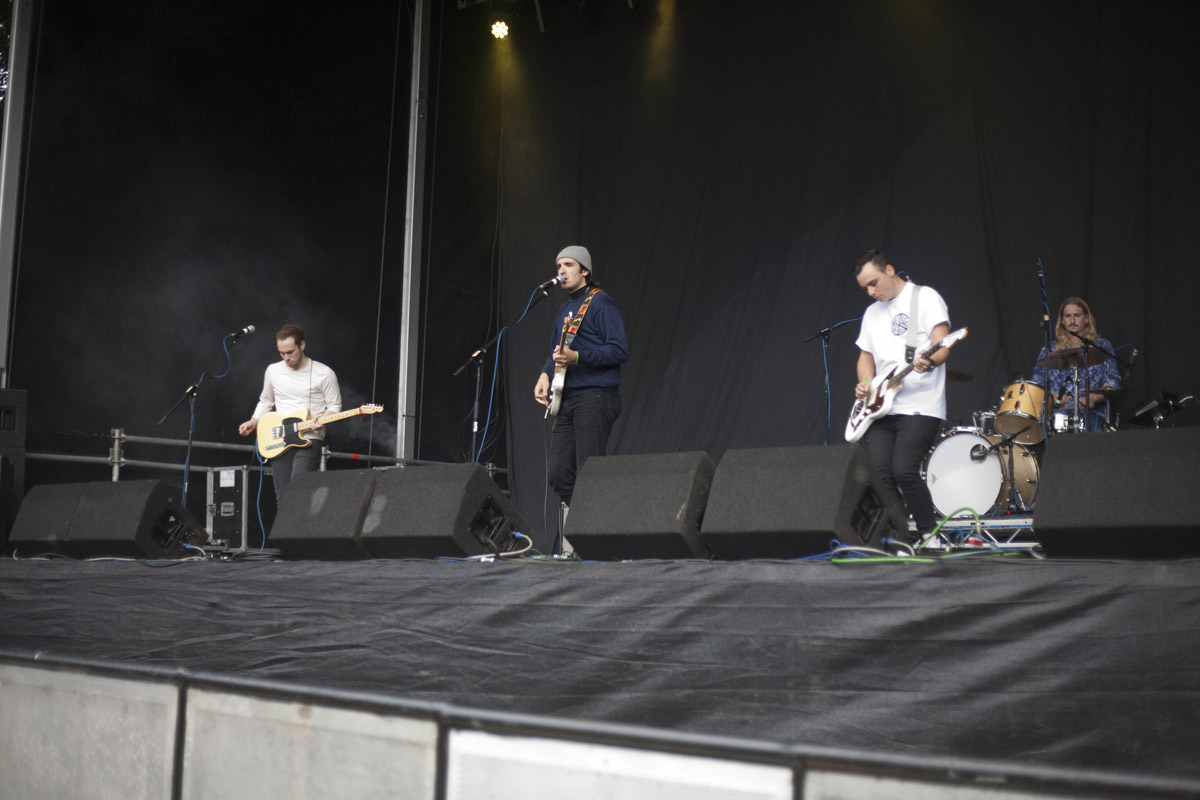 The first act I caught on the Discovery Stage were Clubs. Their music is basically chiming melodic alternative rock you can dance to. A couple of the audience I spoke to, found the vocals "a bit shouty" in the early part of their set. The second half of their set came together and I found myself liking their stuff. My standout track was 'Porcelain', but I was getting hungry at that point so can't remember why.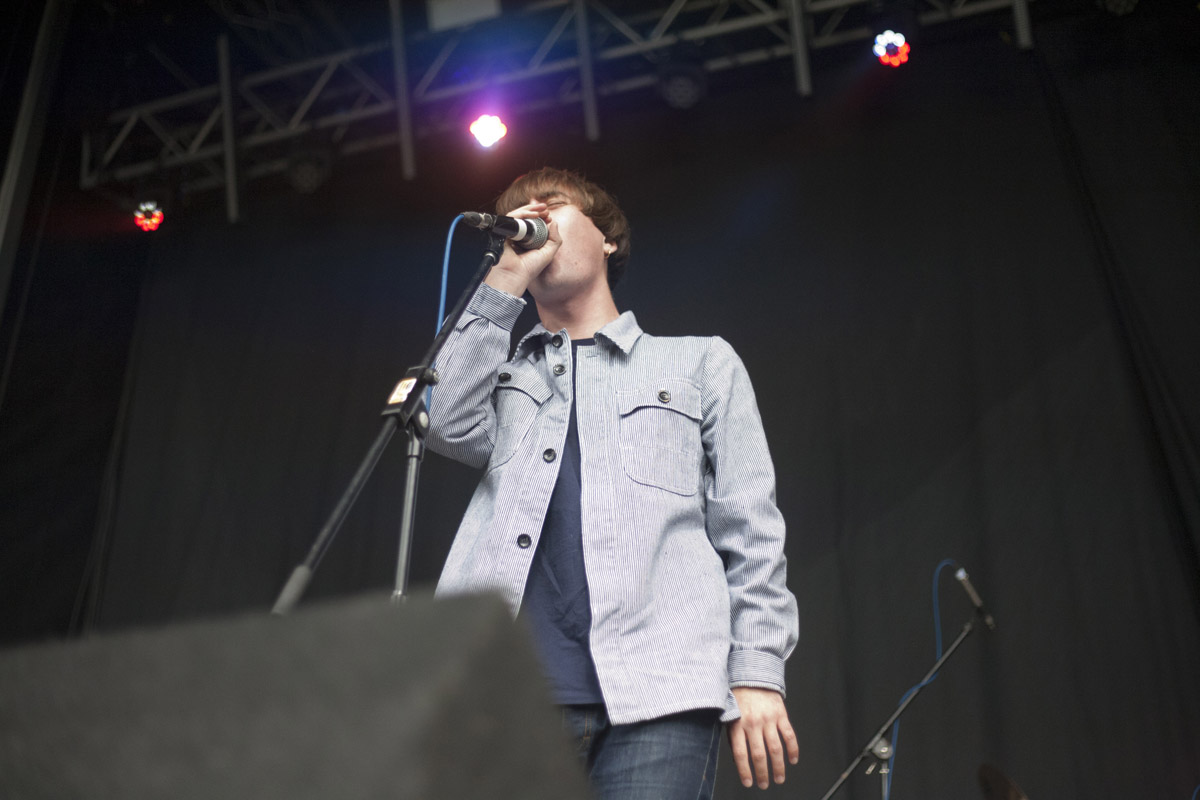 Next up on the Discovery Stage were April who have a bit of that psychy Primal Scream/Charlatans vibe to them. I liked their set but at times I found myself wanting a bit more of the melody to shine through. One of my standout tracks was 'Ten Miles High' which had some pretty complex interlocking guitar parts, although you could, if you were being picky describe it as little 'psych by numbers'. I also really liked a track called 'We Could Be' (or something like that) which gave me that melodic thing I'd been craving from them. Overall I found myself partial to April – their sound is joyous. I've also got to mention that later in the day the band passed me while I was sitting on the hillside above the main stage, and their guitarist took time out to say that he'd seen me watching their set, and asked me what I thought of it. A nice touch that.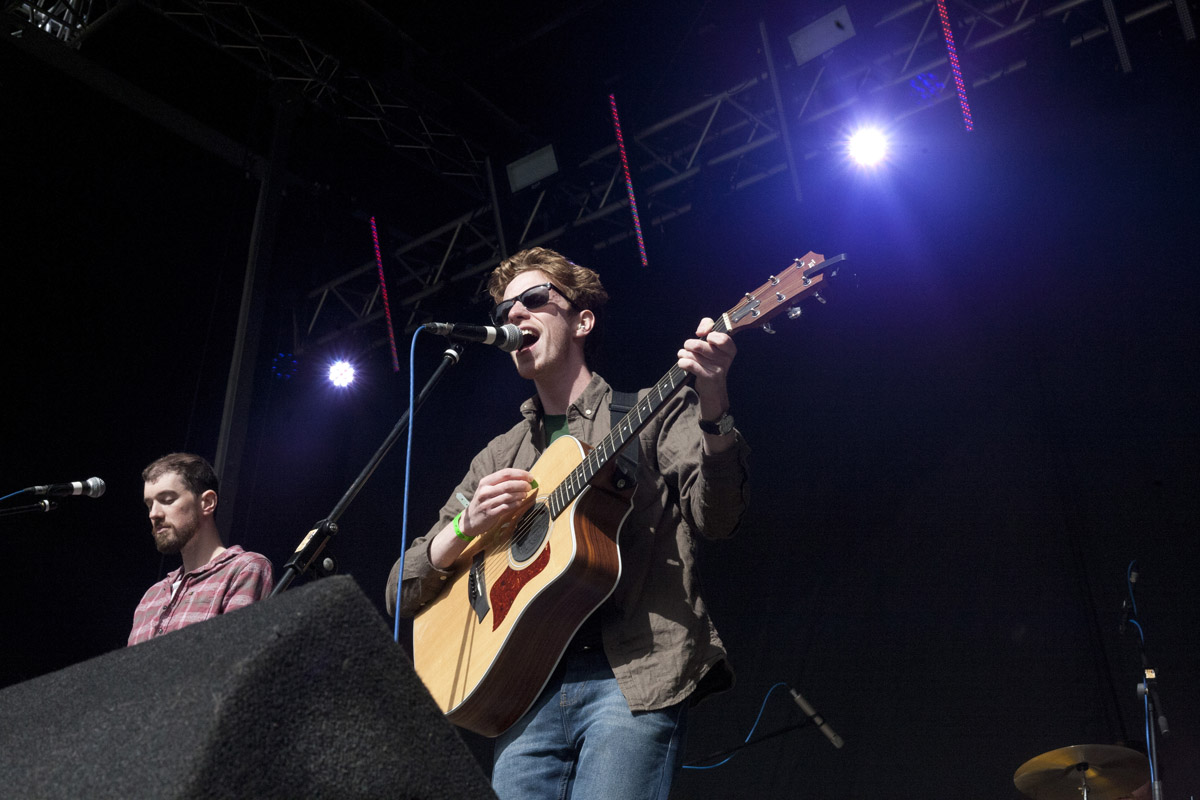 I loved Randolph's Leap, the next band up on the Discovery Stage. This was truly good-times music – wonderful tunes and bubbly vibes. My immediate thought was 'this is like crossing Aztec Camera and The Divine Comedy' – they have that same witty song thing going on. And they're a band who know how to have fun on stage.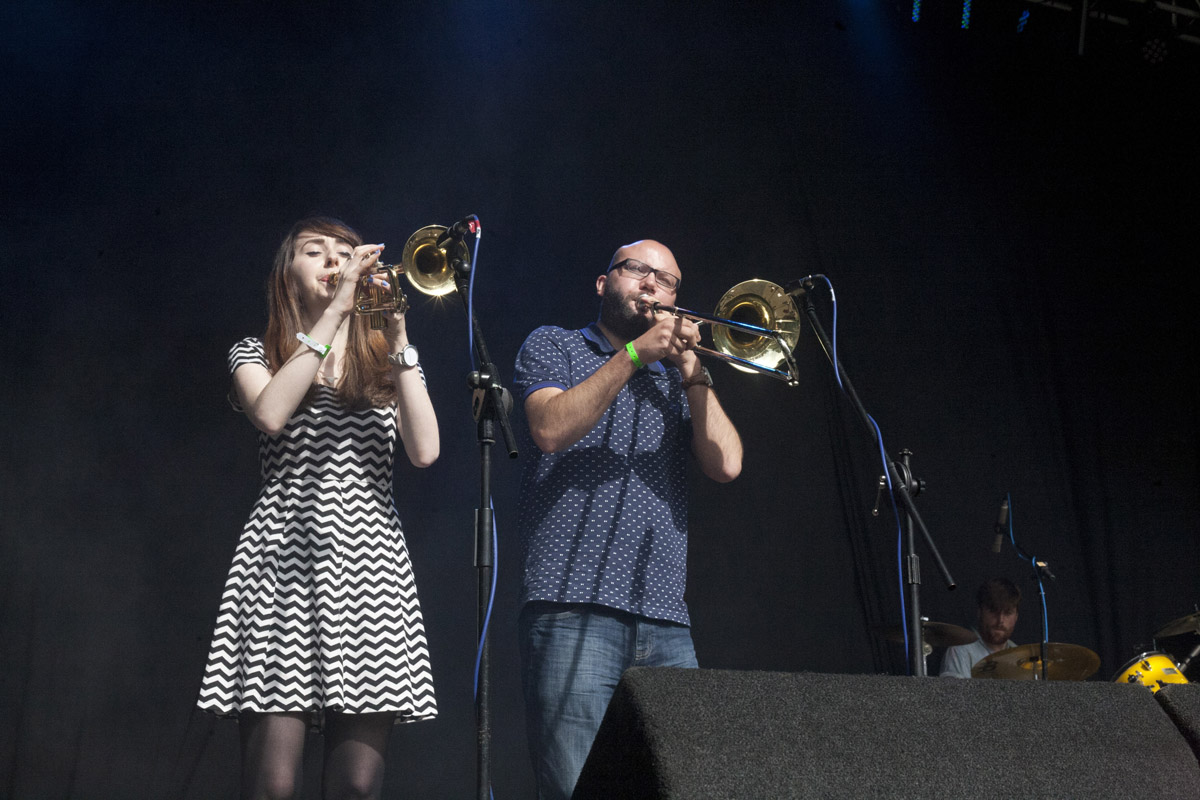 This is a big band – you have to go a long way away from stage to get them all into a photo – that features a trumpet, trombone and violin in addition to guitar, bass, drums and keyboards. Their whole set was outstanding but if I had to pick out two songs it would be 'Cherry Blossom' ("You are a cherry blossom, a microcosm" – yes really) which was truly exhilarating, and 'I Can't Dance to This Music', a witty take on a relationship that isn't working. They're from Glasgow but should they play down this way again I'd recommend you catch them.
Over on the main stage I caught Funeral for a Friend. I've never been a fan before but I was won over unexpectedly. After all any band that encourages circle pits and then tells people 'to pick anyone up who falls over' has to be cool, right? The music is heavy alternative rock that, to be honest, borders on heavy rock at times. But live it's powerful, and the band are fully committed to playing it well. They really work at winning the audience over, as well as pleasing their fans. Which was definitely working, because there were a lot a people moving down towards the stage during their set to get a better look. FfaF went down a storm.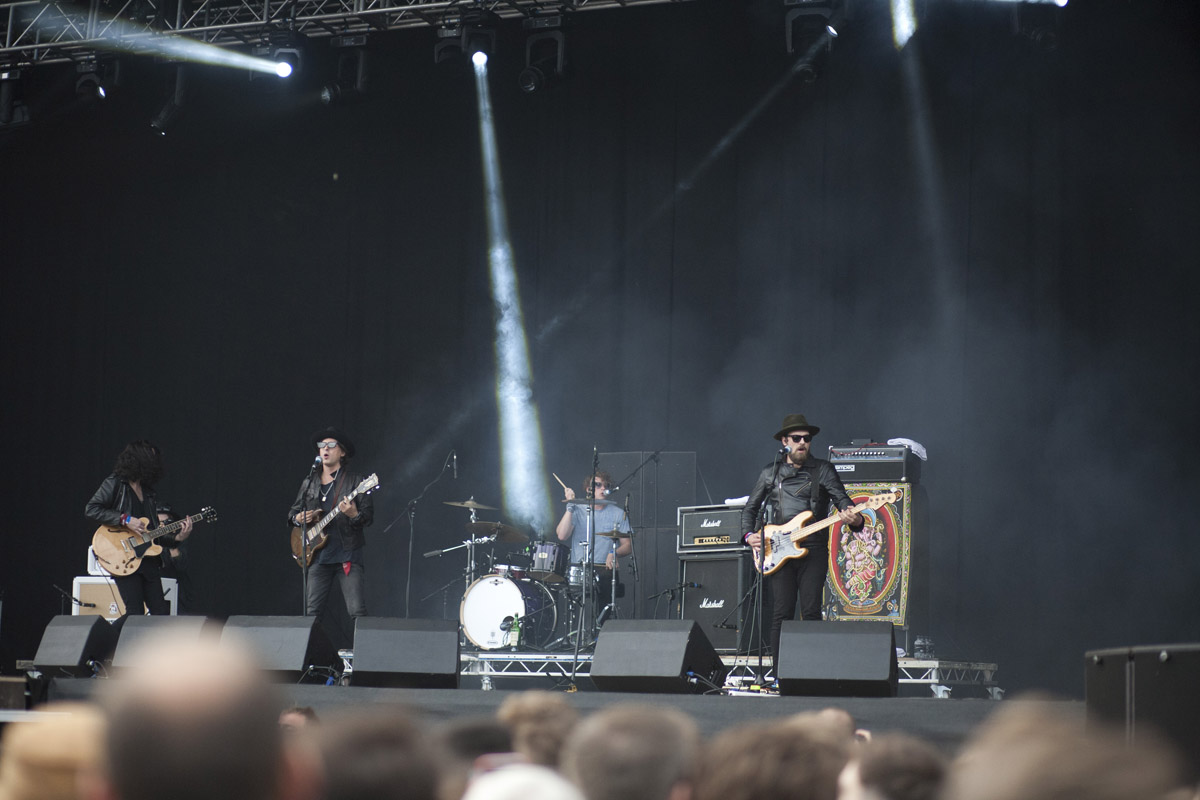 The crowds started moving early into the main stage area for Carl Barat & The Jackals. With 15 minutes to go it was crammed. I've got to be honest that they're really not my sort of thing (I never particularly liked the Libertines) so I can only judge on the audience's reaction – smiles all around – so I'm guessing that they were pretty happy with the set.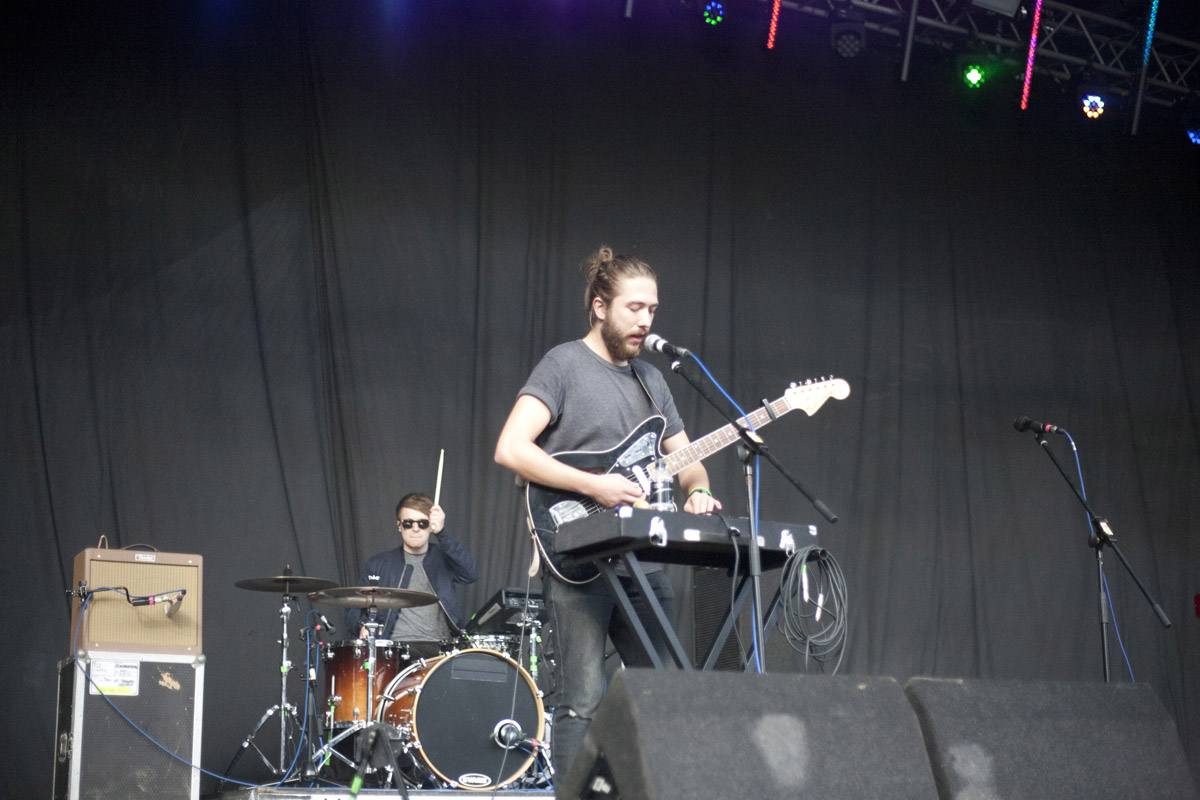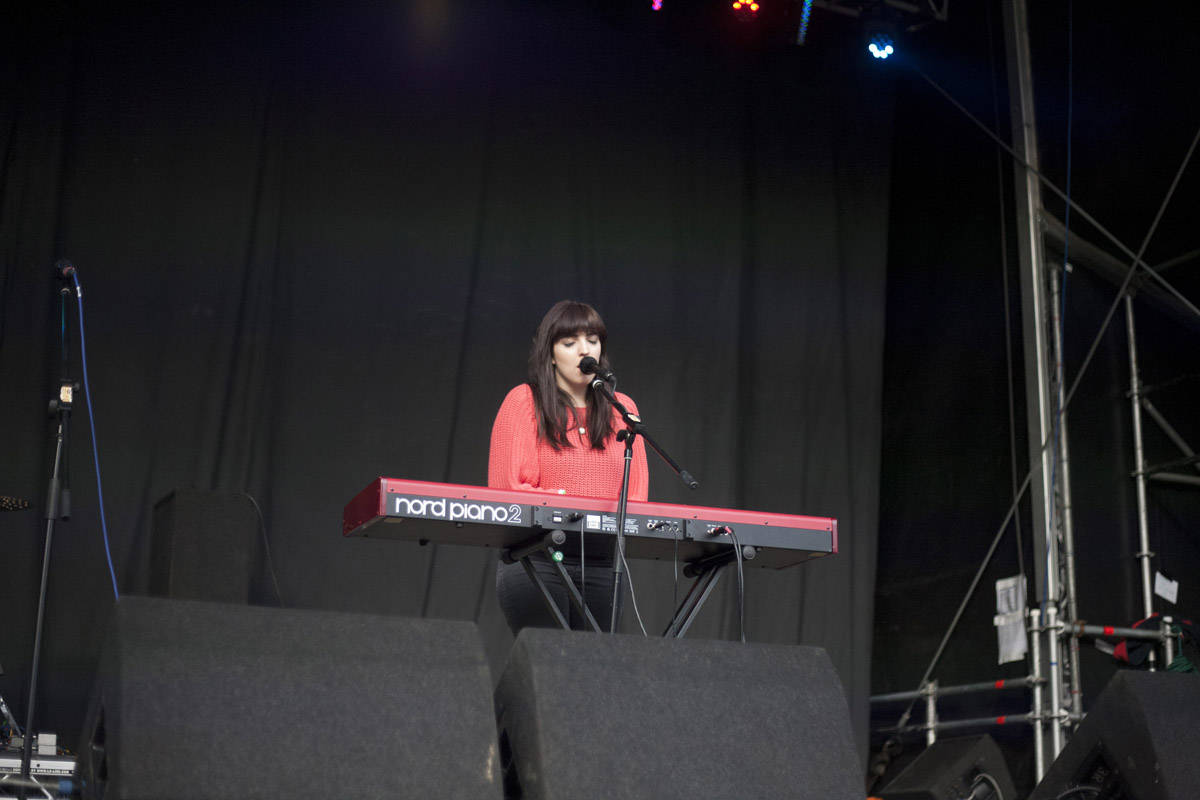 Back at the Discovery Stage, Meadowlark fulfilled my need for a little chill-out time. I really liked their brand of smooth piano heavy electro-pop with a sort of pastoral vibe. I really need to highlight the vocals here which were wonderful. It was all just so relaxing and laid back, even a song they announced as their 'dance track'. Towards the end of the set it got a bit louder but it was still in that relaxed vibe. Their all too short set was just what we all needed. Another BML discovery for me.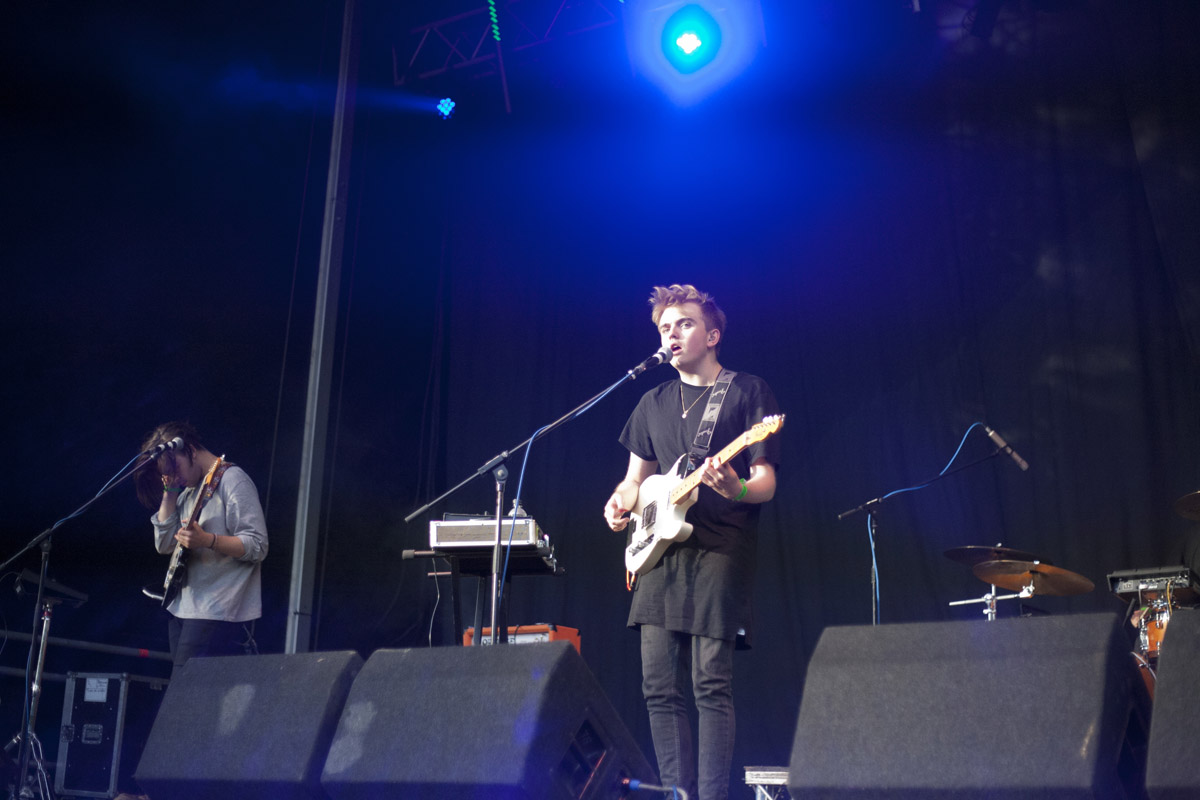 I'm finding it hard to sum up Pixel Fix's sound, so here's some responses I wrote at the time – 'electro-pop with an indie edge', 'that's a bit Radiohead in epic mode' and 'that's a lot of sound effects layers'. For me I found the sound they produced impressive technically, but it was missing a 'certain something'. There were hints of something special but I felt they needed a bit more time to develop. What was interesting was, that when the singer put his guitar down, the songs got a whole lot more driving and powerful. Perhaps something they could build on there?
I got chatting to someone about Pixel Fix's set and he felt that "they were probably one of those bands you're not impressed with at first listen, but after a few more listens you could get really into them". He may be right, but I'm going to mark them as one to reassess in the future.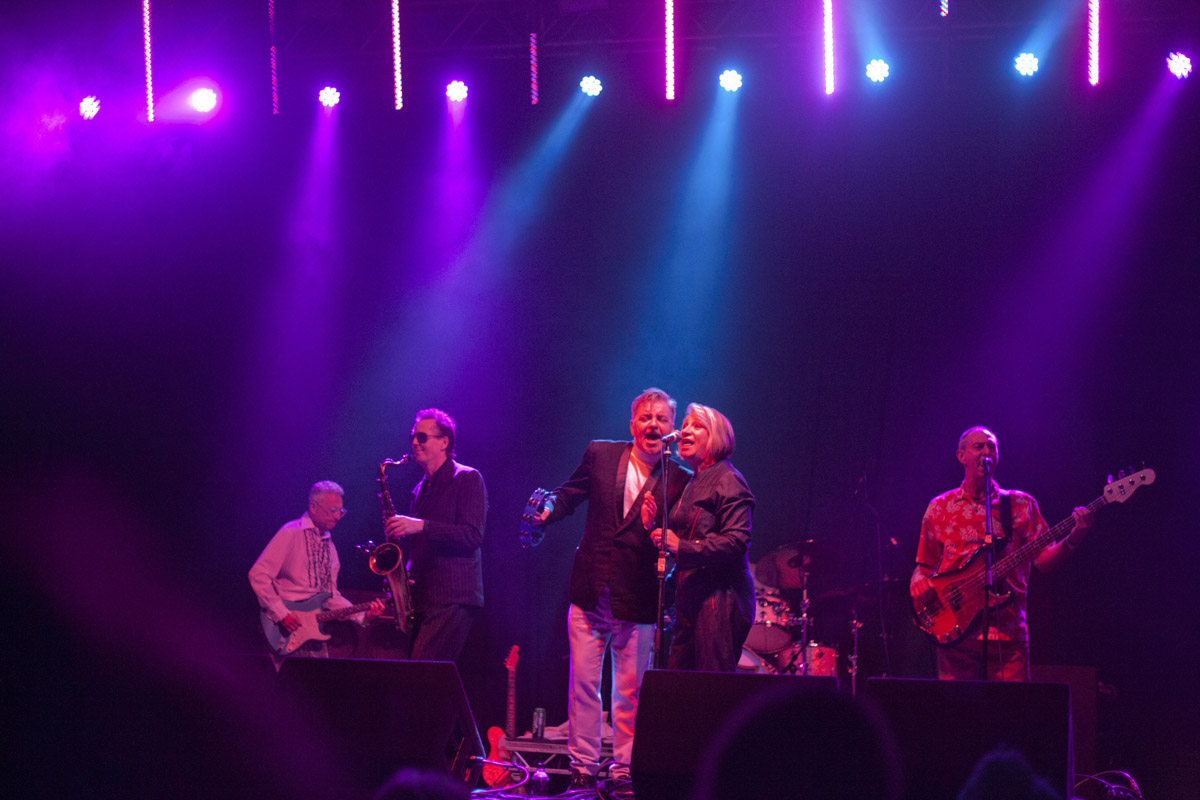 The Discovery Stage Saturday headliners Deaf School were the other reason I'd agreed to cover Bingley. This is band I listened to 'way back when' but never managed to get to see. My anticipation level was high, but I had that concern that after all this time they'd be shadows of their former selves.
I think it's appropriate to include something about the band here because when I told people I was getting excited about seeing them before the festival, the usual response was 'never heard of them'. So here goes – Deaf School are an art rock/new wave band, formed in Liverpool in 1973. Between 1976 and 1978 they recorded three albums for the Warner Brothers label, in an art rock style that had its roots in cabaret. The band split in 1978 but have since been recognised as an important influence on many British musicians. Nearly all its members went on to enjoy successful careers afterwards, notably guitarist Clive Langer, who produced Madness and Dexys Midnight Runners. He also co-wrote (with Elvis Costello) the song 'Shipbuilding'. However the band have regularly continued to get together for live shows, and released a new album this year. Lesson over.
So was I disappointed? Absolutely not! This was no lacklustre going-through-the-motions performance – this was a full-on show. They play songs that are rooted in doo-wop, rock 'n' roll, new wave and cabaret, but there's a performance for each song, a story acted out. On the songs where there's no story there's that 'we know this is a performance, and we know that you know it's a performance' thing going on. And musically the band are tight, they rock. The vocals of Bette Bright and Enrico Cadillac Jnr (not their real names obviously) are very strong, and you can't fault the playing. Frankly there are younger bands who could learn a thing or two about performance from Deaf School.
The packed crowd, of all ages, loved them. A fine end to the day, I left happy and smiling.