To mark the 20th anniversary of their classic debut album, David McAlmont and Bernard Butler have hit the road on a five-date UK tour, and we were lucky enough to catch them in Manchester.
I was 14 when 'The Sound of McAlmont & Butler' was released – a year or two into my guitar obsession, and largely unreceptive to music that didn't hail from northernmost America, be it Jimi Hendrix or other famous Seattle-ites.
Few British bands made it past my 'grungy' teenage despondency, but seeing Suede on 'Later… with Jools Holland' – the bristling chemistry between Anderson and Butler at its peak – made an impression that stays with me to this day; even the longing for a cherry red Gibson 355!
It was with great anticipation then, that we arrived at The Ritz – the perfect Manchester venue for tonight's show, all velvet-curtained backdrops and ballroom heritage.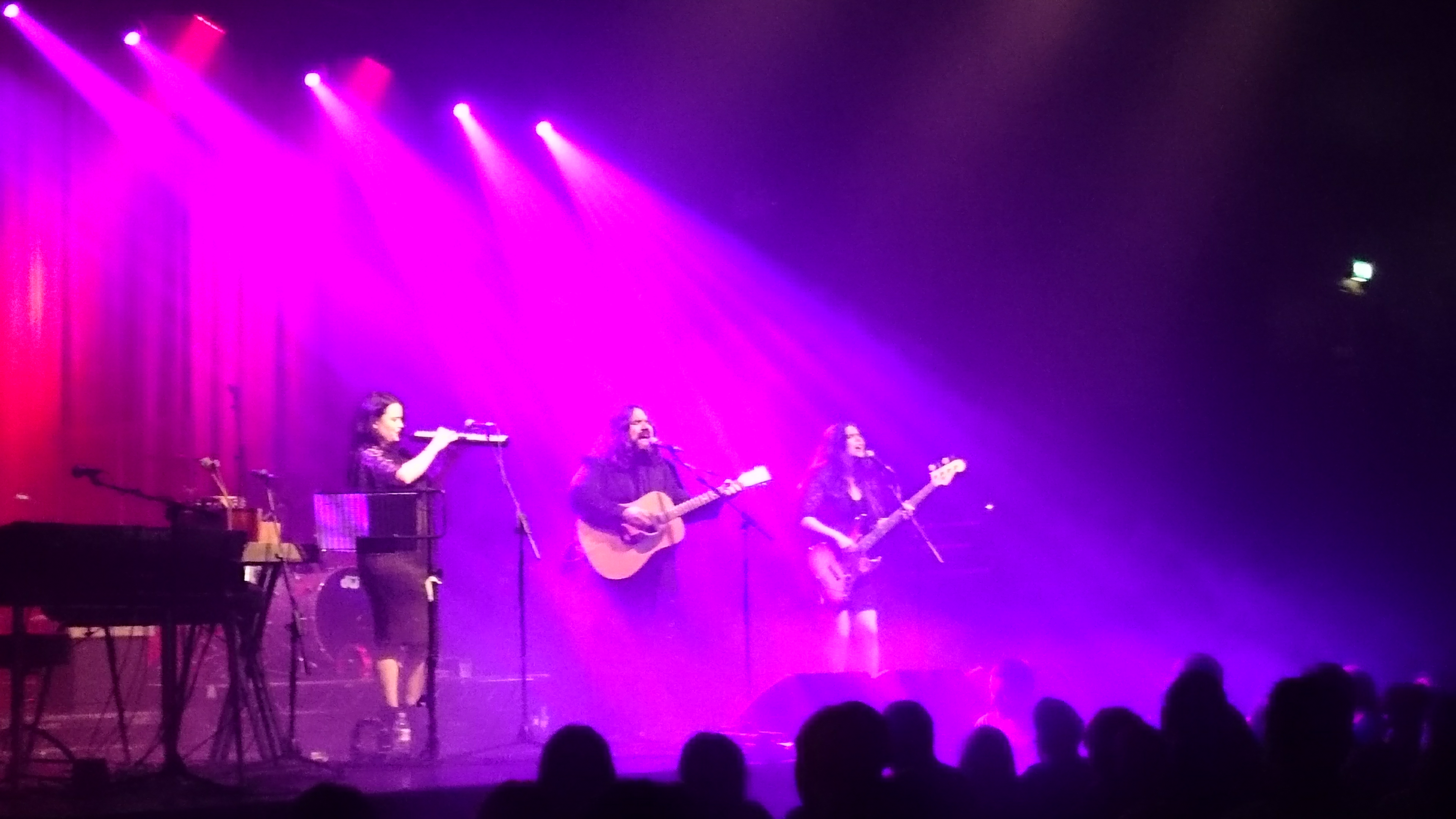 Support came from The Magic Numbers or, as frontman Romeo Stodart explained, just three of them; the band normally comprising two brother-sister pairs.
I'd been unaware of the Numbers' since 'Love Me Like You' and 'I See You, You See Me' – songs I'd had a lot of time for when they came out – and it was clear that they'd lost none of their touch for well-crafted tunes and bittersweet vocals.
Tonight the London band had the same effect on me as so many Laurel Canyon 'greats' – music so unforced that it feels not so much 'written' as it 'came into being'. Sometimes, perhaps, the tunes felt a little more like they had come from L.A. than Ealing but, hey, a touch of escapism wasn't unwelcome on a blustery autumn evening in Manchester!
McAlmont and Butler joined the trio for set closer 'Love's A Game', which cleverly segued into The Impressions' classic 'People Get Ready', and I wasn't alone in scrabbling for my camera to get a shot of the two acts together. What became clear after the short interval though, was that the Numbers would all play in the main act too!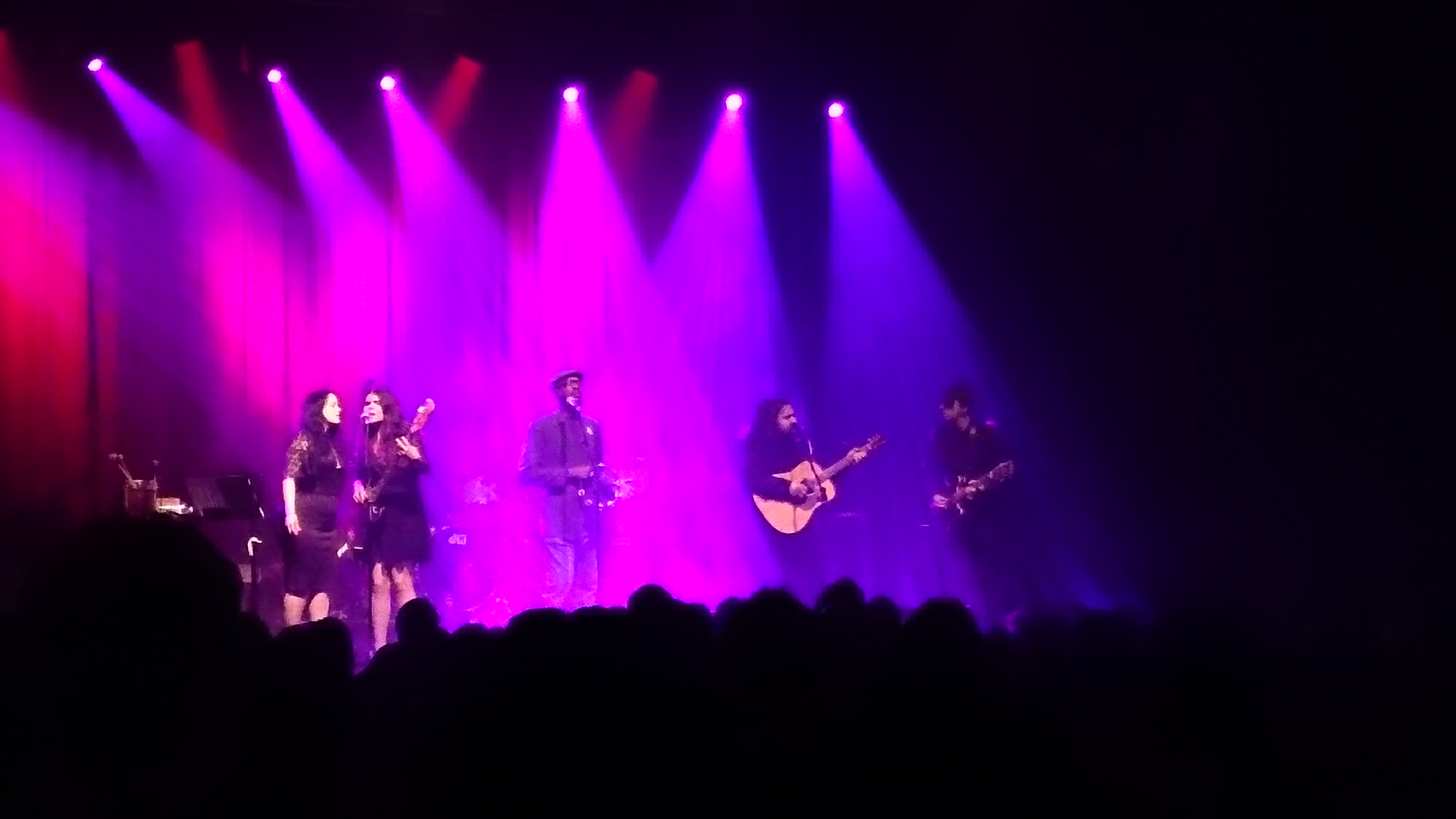 What enthralled me about Bernard Butler's guitar style in Suede – spidery, fuzz-tone lines, with rhythm and lead all in one – is less to the fore with McAlmont, the overall sound being much more laid back and soul tinged. His mastery of the instrument was no less evident though, always tailoring the perfect foil to McAlmont's sweet, soaring vocals. (It's little wonder that Butler is now a renowned producer, famously working on Duffy's debut album 'Rockferry' – another soul-inspired success.)
Besides the singles, I missed out on 'The Sound of McAlmont & Butler' the first time around, so forgive me if I can't name individual songs, but what I will say, having listened to the plush new remaster is, that live, the album comes into its own.
Where the original collection of songs wasn't conceived or recorded as a unified entity, delivered as it was tonight – with an extensive lineup that included keys, backing vocals, and a string section from the Manchester Camerata – it created an uplifting experience that looked as much fun to play as it was to watch.
David McAlmont oozes an infectious charm and confidence that, I imagine, only comes naturally to men with a three-octave vocal range, a two-piece turquoise suit and gleaming white Adidas trainers! He effortlessly shifted from Prince-esque flirtation to Curtis Mayfield-like delicacy, bringing the packed crowd to a hush during a soul-folk ballad with guitar and cello.
The 'soul revue' vibe climaxed with 'Yes' – like Edwyn Collins' 'A Girl Like You', a '90s song so timeless that it might be from any decade since the '50s.
Romeo from The Magic Numbers had announced our imminent 'life-affirmation' earlier, and McAlmont & Butler delivered. With rumours that a third album is almost 'in the can', there's hope we'll see them again soon.