Let's be honest you could basically choose any of Monomyth's roster, put them together on a bill and it would be a fantastic night. This, however, was a great bill for me; the return of Tranqua Lite after 2 years away, my first time seeing Blue Kubricks and Luka, and Cat Una's new 'band set-up'. Let's dive in.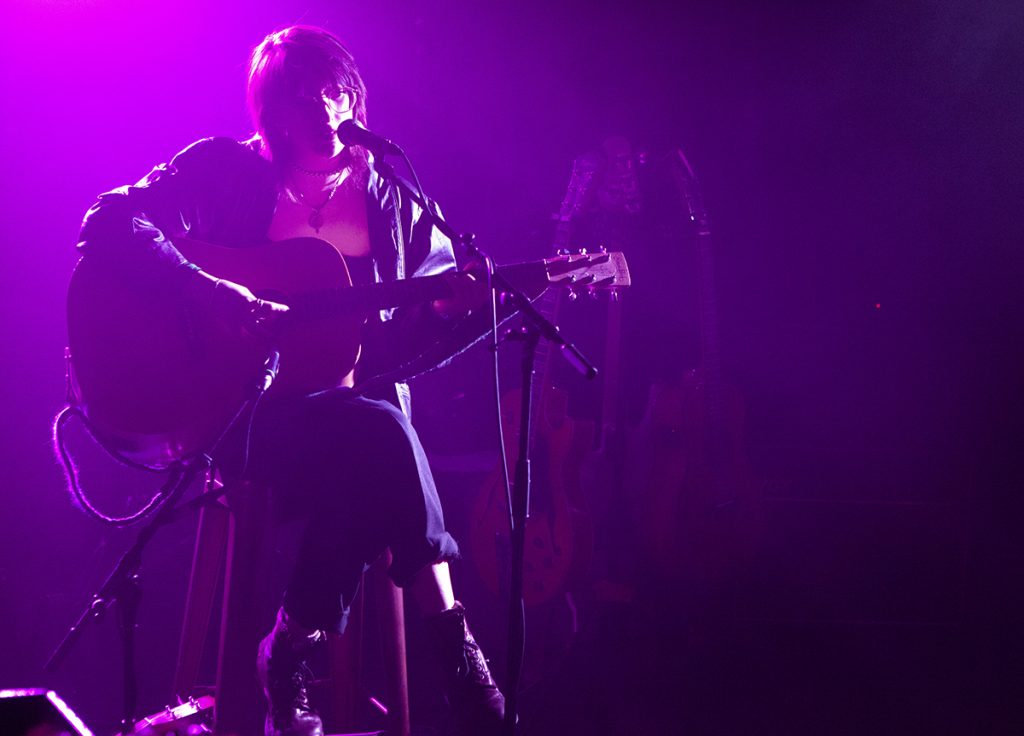 After falling deeply musically in love with Luka's releases this was, I'm ashamed to say, the first time I've seen her live. Recorded there is something about her voice that can tear your heart apart; live accompanied by a single acoustic instrument it gains in impact.
She can turn a song about keeping fish – 'Fish Bowl' – into something that triggers something deep inside. By the way I think, given my emotional response to this song, that this really isn't about keeping fish at all. Her songs are like that, never quite what they seem.
Three songs in and I am in bits inside. Externally people will have seen a person frantically scribbling notes and taking photos but inside, which is where her songs send me, I was a mess.
She previews her next single – 'Happy' – which is wonderful and very definitely one to watch out for.
LukaAbout halfway through her set she switches from acoustic guitar to ukulele. I initially found this odd but it took only a few moments to prove not odd in the least. It added a melancholic feel to the songs, something oF a timeless feel, that was fabulous.
I urge you to do two things; firstly seek out her recorded material, and secondly, take the first opportunity you get to see her live. It's an experience you won't forget.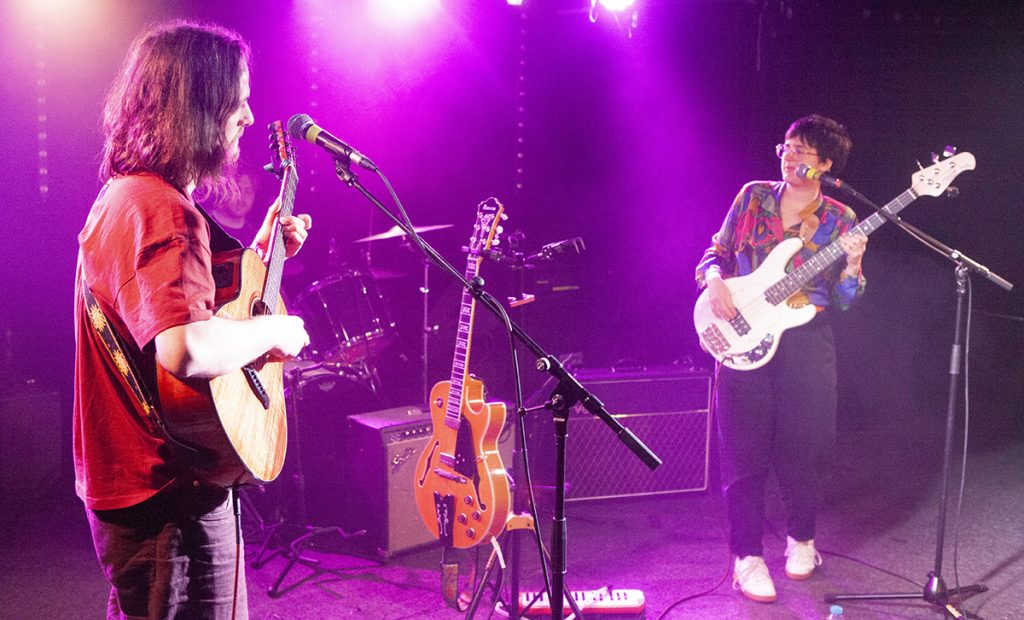 Next up was Cat Una. I've seen her play before but during lockdown what they do has changed from Cat and an accompanying guitarist to 'Cat Una the band' with a basic – but rotating set-up – of guitar, bass and drums.
There has been one release so far of the songs written for this set-up – ''Temporary Blues' – but the rest of the set is new. I was afraid I'd miss the intimate nature of her previous acoustic singer/songwriter style but no, the songs still have the same level of impact; just a different kind of impact.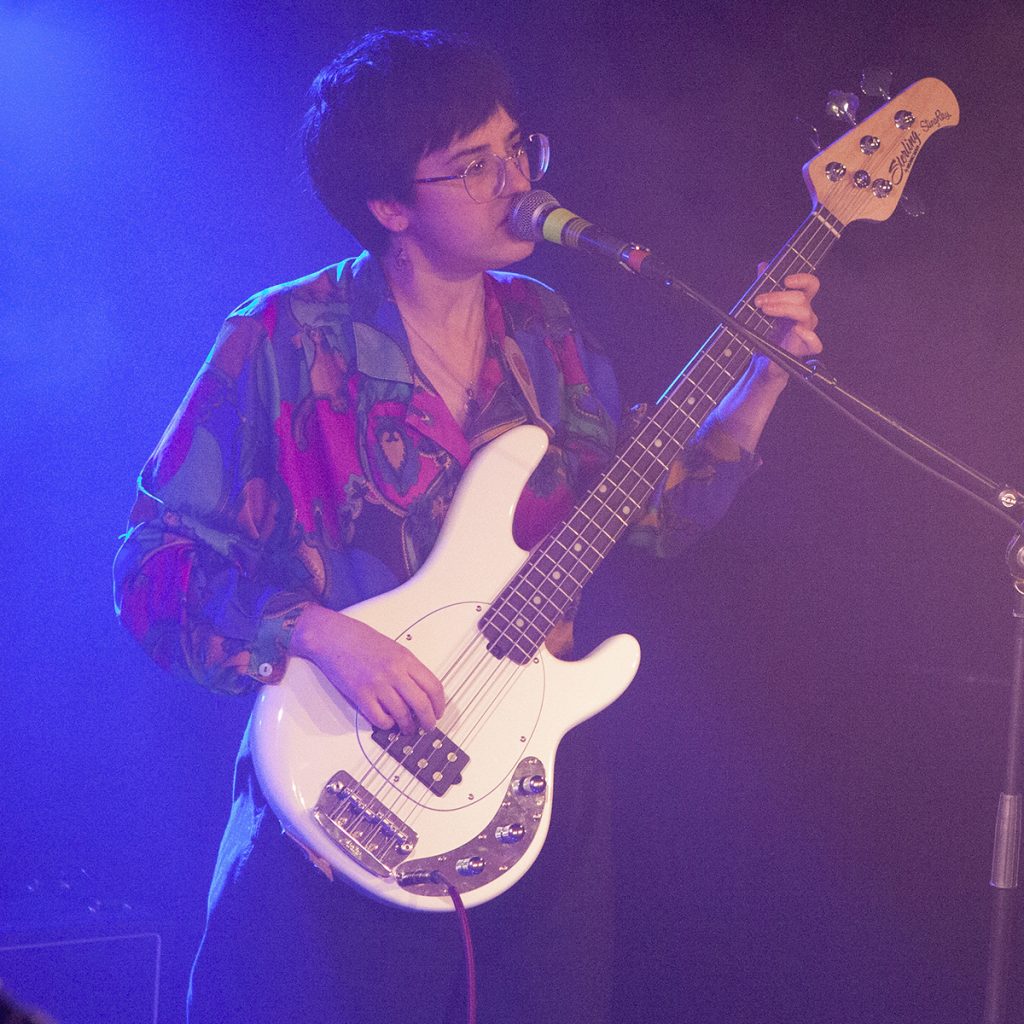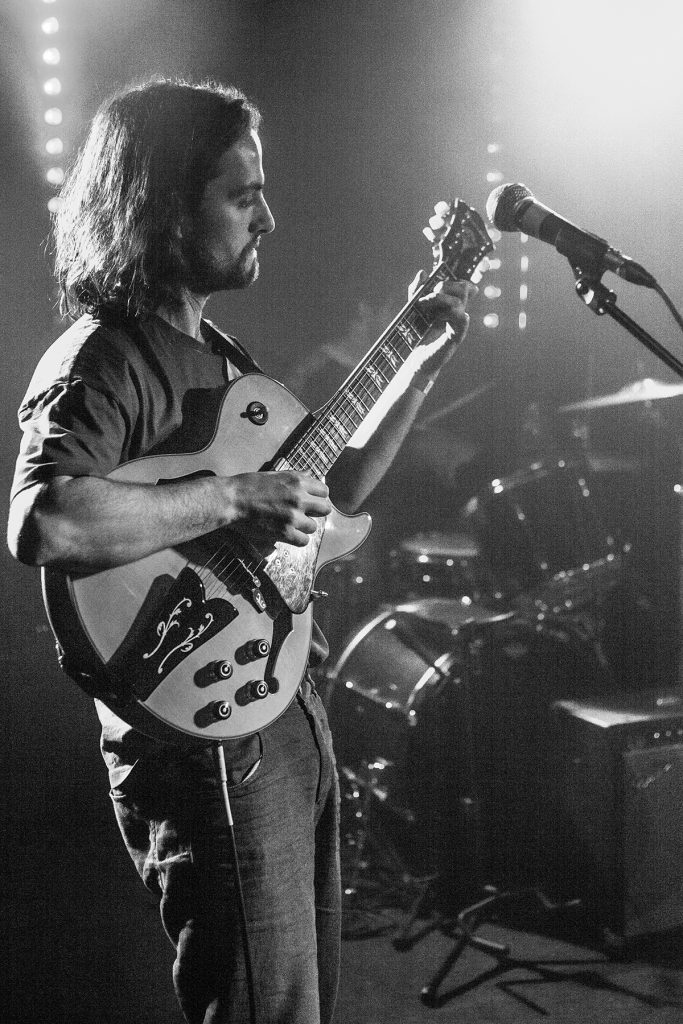 There's a drive and power to the songs that is, in part, due to Cat's vocals; they are stronger, less restrained. What hasn't changed is the careful putting together of the music and the wondrousness of the words.
This was almost like seeing a new band but then again not at all like that. There was something there to grab onto, to help me get the music, that was common to this and the previous set-up, but the change was almost unsettling.
My overall experience was that I really loved the new material but I'm some time away from being able to narrow it down to 'analysing' individual songs. I want, no need, to see them play again now I've got the idea of what they do. This may sound like I'm fence sitting; I'm not. I loved the songs, the music and the performance. I just want to go deeper.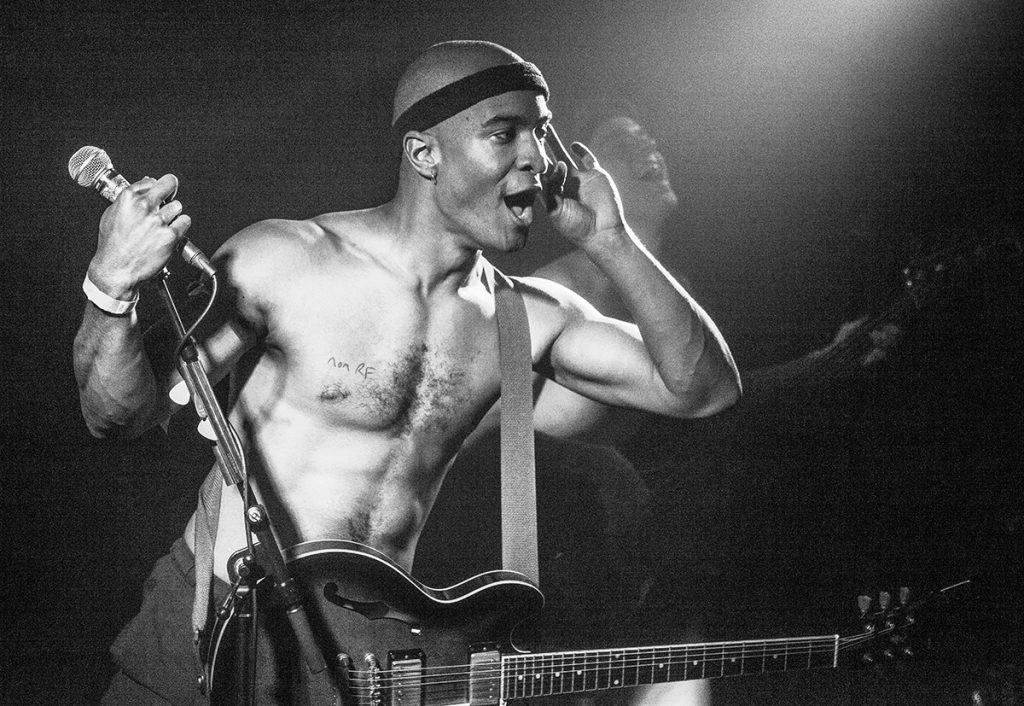 So, Blue Kubricks. I'm going to admit that it took time for me to get what they do when I reviewed their releases. The live experience – my first live experience of the band – kind of puts it all into place. This is because what they do is put on a show, one hell of a show.
The show starts with the band coming on individually in shorts, short shorts to be honest. This didn't appear to surprise those in the audience who had obviously seen them before but for a first timer, well you can imagine.
What the band play is eclectic – there's funky rock, songs with more than a hint of yacht rock, indie. It's all kind of hints of retro. But this is all played incredibly well – I'm going to do a shout out for the lead guitarist who played some amazing solos but this is not to put the rest of the band down.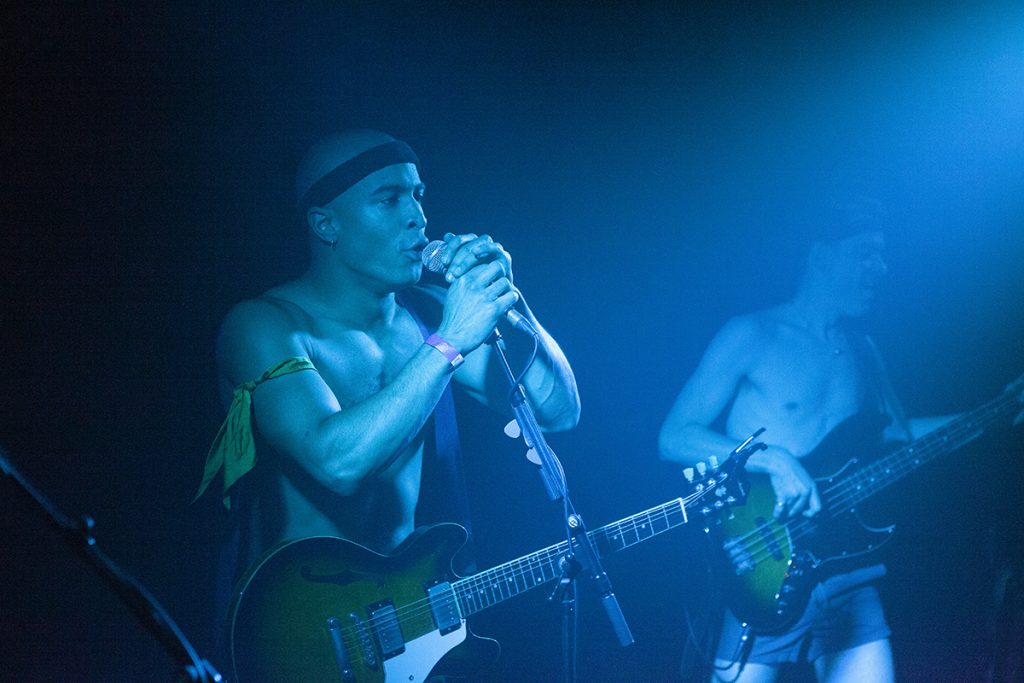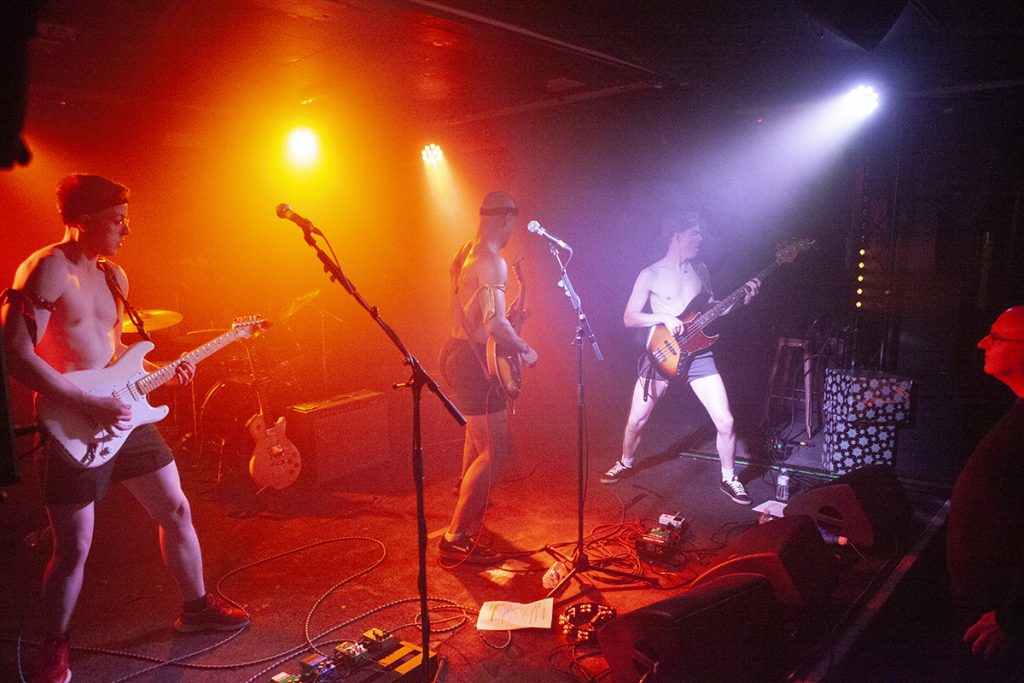 The band introduce Molly Rymer who does backing vocals. Then at a later point in the set get Laura Kindelin onto the stage, induct her into the Order of Blue Kubricks and she joins Molly on backing vocals.
This is bizarre but then again not bizarre, it's a show, a fucking fantastic show. And all of this wouldn't work unless the music was good, and the music is fantastic. So it works. This is a band who are are 'dangerous, so motherfucking dangerous'.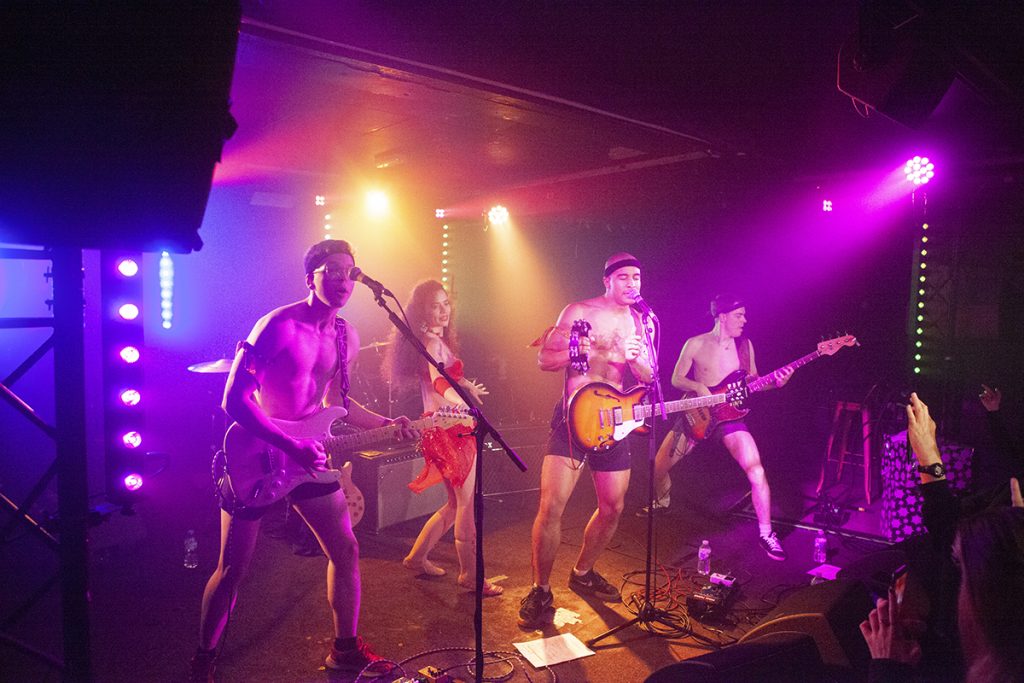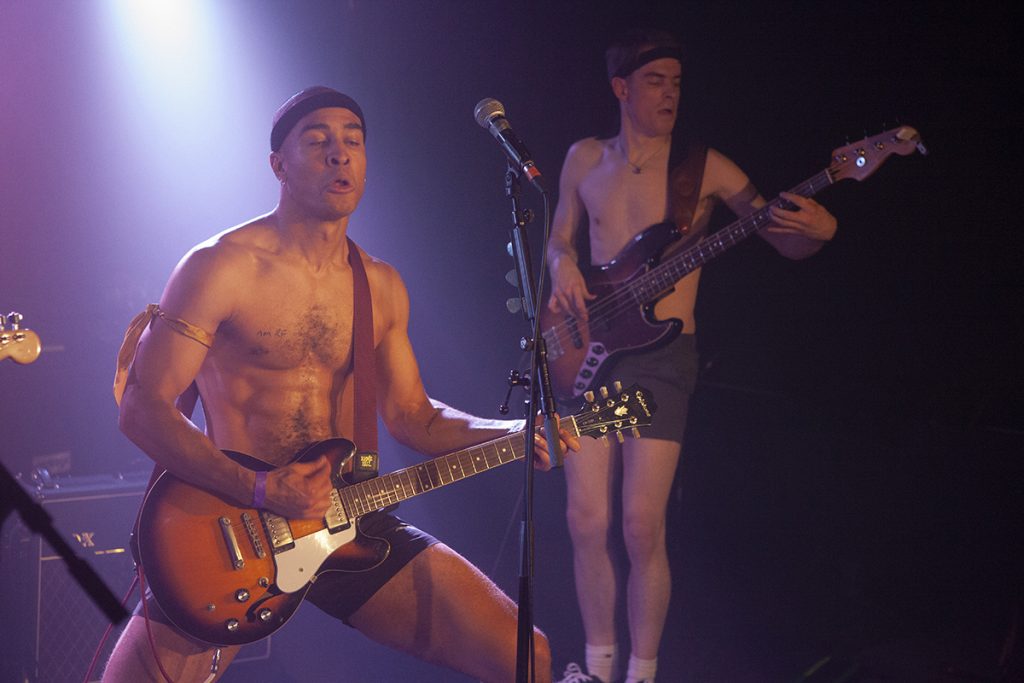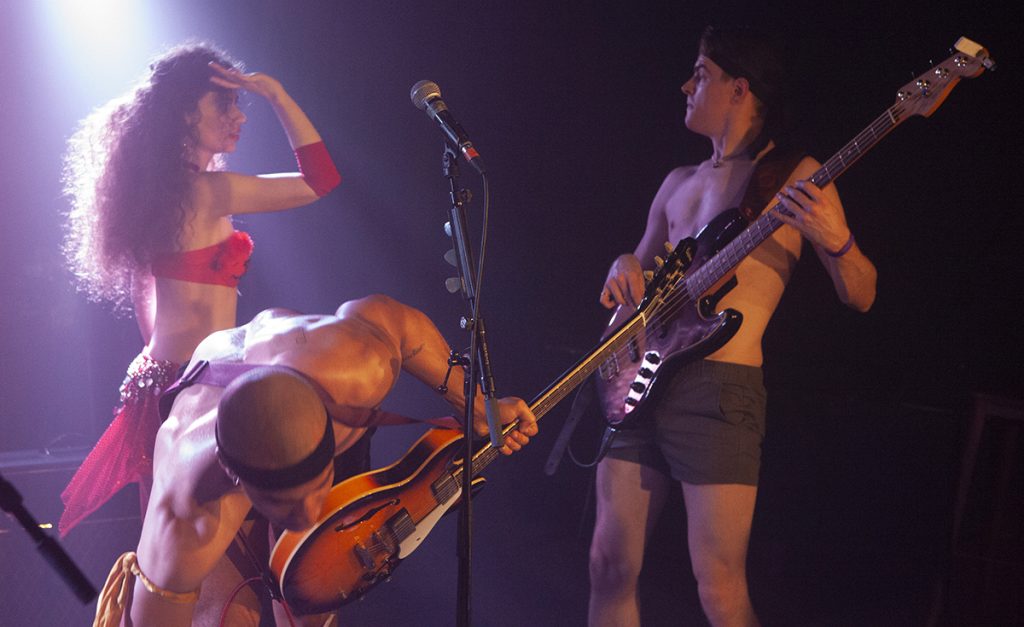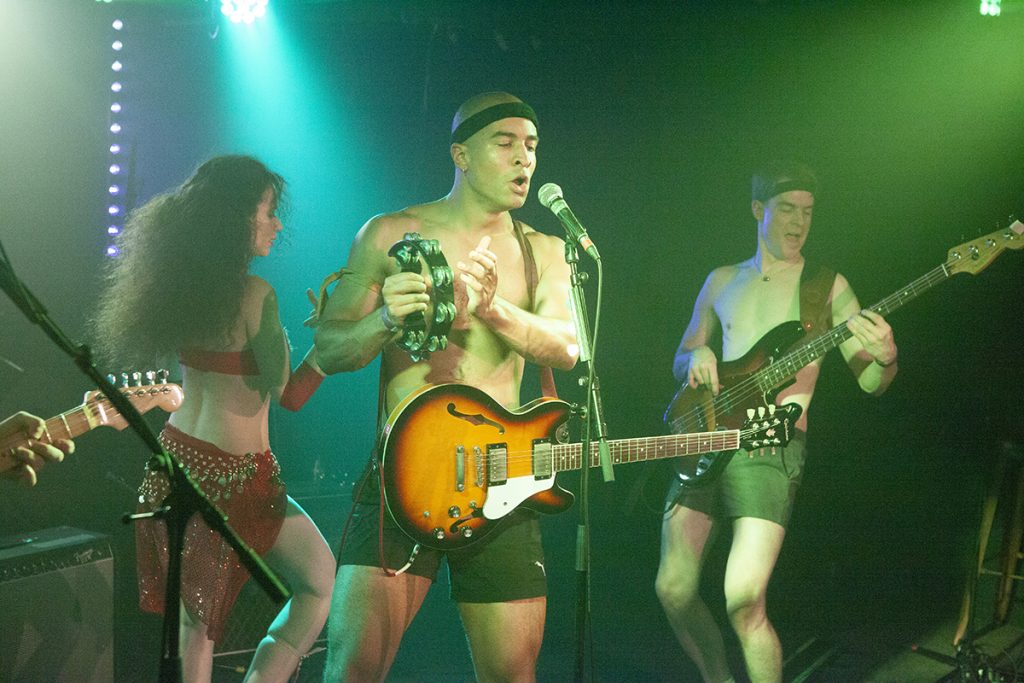 The band close their set with the last single – 'Comfortable Ride' – and a dancer joins them on stage. This was kind of surprisingly unsurprising. This is entertainment, red hot music and a show to match. Go see the show.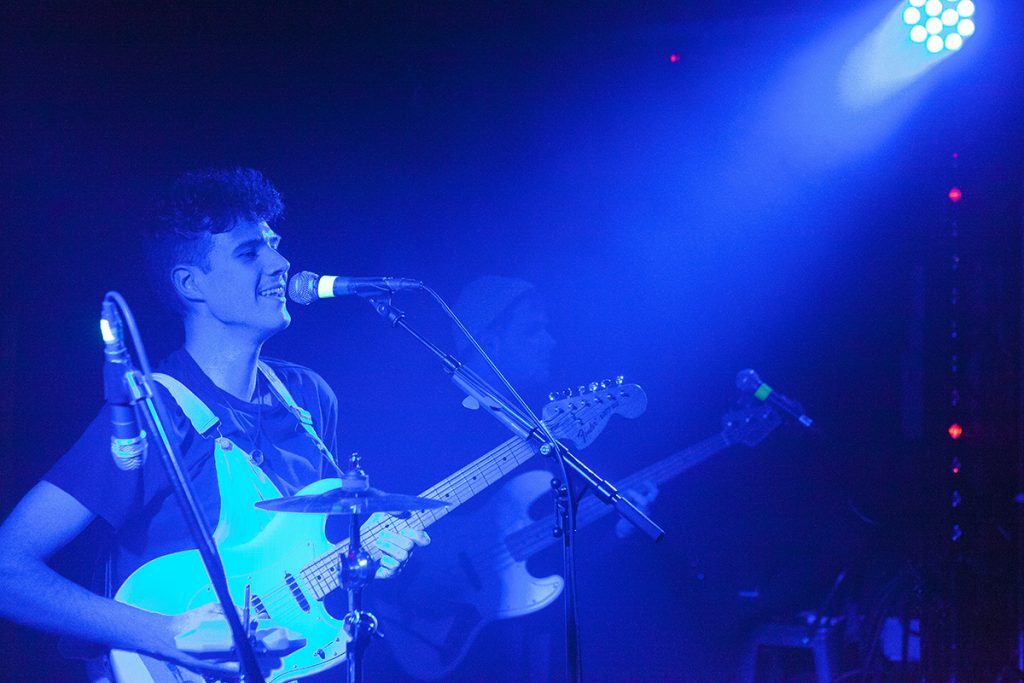 Finally the return of Tranqua Lite. They've been away for two years; it seems like it's been longer than that. But as they burst into that brilliantly spiky groovy music they play the two year gap melts away. It is the sound of celebration, of the joy of making music; a joy that draws in the crowd.
They have called what they do dance-indie, but to my admittedly older ears, I get sounds of the post-punk funk of The Gang of Four, the electro-pop of Thomas Dolby, the energy and drive of Talking Heads and even Big Audio Dynamite. Whatever we call it, it's music you can dance your arse off to, that demands that you do.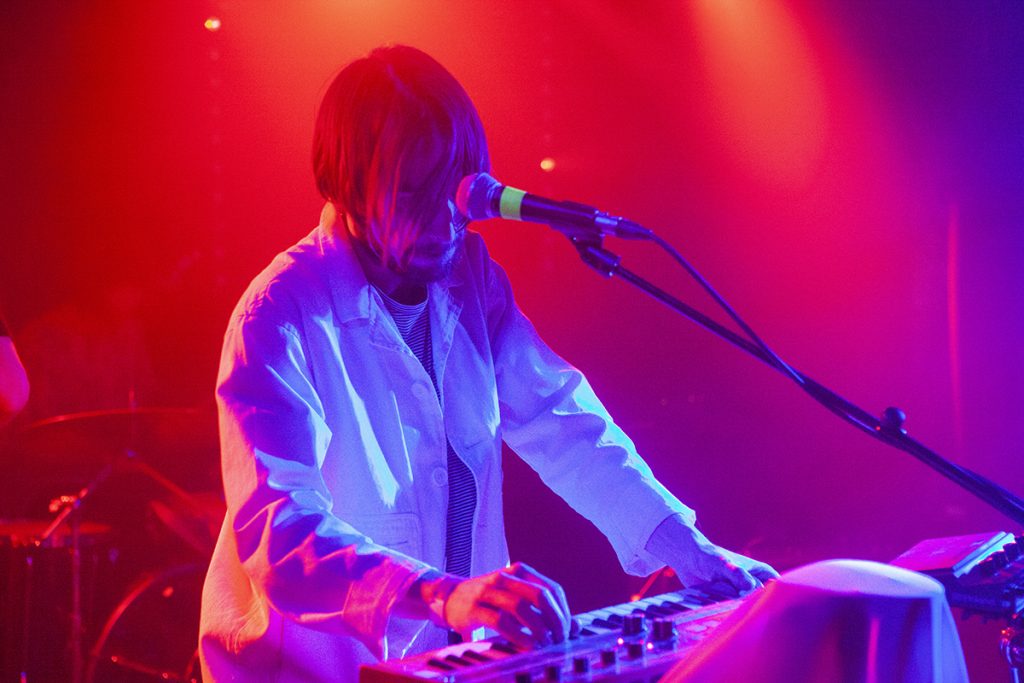 And if you're not up for dancing, you're not left out, for the music they play is absorbing and compelling, intricate, complex. There are layers of rhythm, layers of sounds made by synth, guitar and bass. Which brings to mind another sound I hear in there; the sound of 90215 period Yes, yes I mean that. It's music you can immerse yourself in.
Has it really been 2 years? I've missed this, welcome back Tranqua Lite.