Another visit to a new venue, seeing two bands I've seen before and two new bands to see and hear; the set up for the night was right. On the night things were a little chaotic in feel – this being down to a 'happy event' for one of Moretti; so it feels very wrong to complain.
So first the venue. The Underground is a place that I'd heard good things about from people I trust; they weren't wrong. Great sound, stage and bar. On the large side of small or, if you prefer, the small size of medium. The Underground has some great bands booked for the coming months. If Bradford is close for you – and even if it's a train ride away, it's but a short walk from either of the two stations – check out upcoming events and go visit.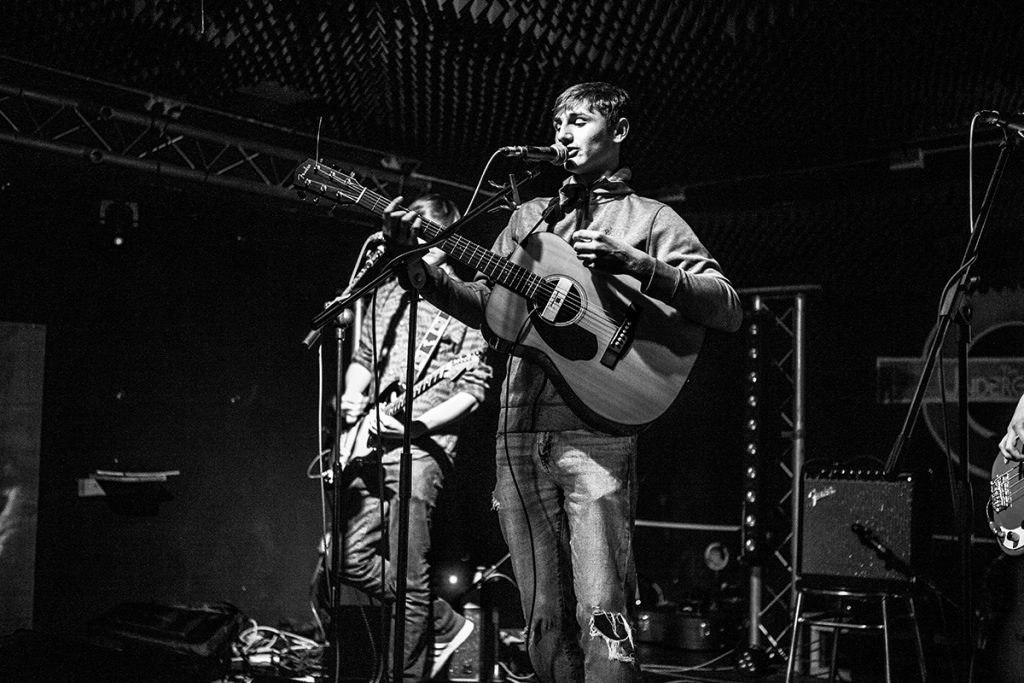 First up, The Veese. It took a few songs for things to click with me, but in my defence I didn't know what to expect, the band are new to me. From their opening song I got a feel of old style indie – we are talking great acoustic rhythm guitar, a great voice singing good words. But then as the set progressed I began to notice a couple of things that made me sit up and listen.
Firstly in that indie sound there is something of a 60s' R'n'B feel going on; yes that indie jangle is there but there's a rawness in there. Secondly there is some great playing going on – and you're going to notice the lead guitar, this is not your usual indie lead, this is full on rock sound. Having got that there are other things to love here – the songs are great, great tunes.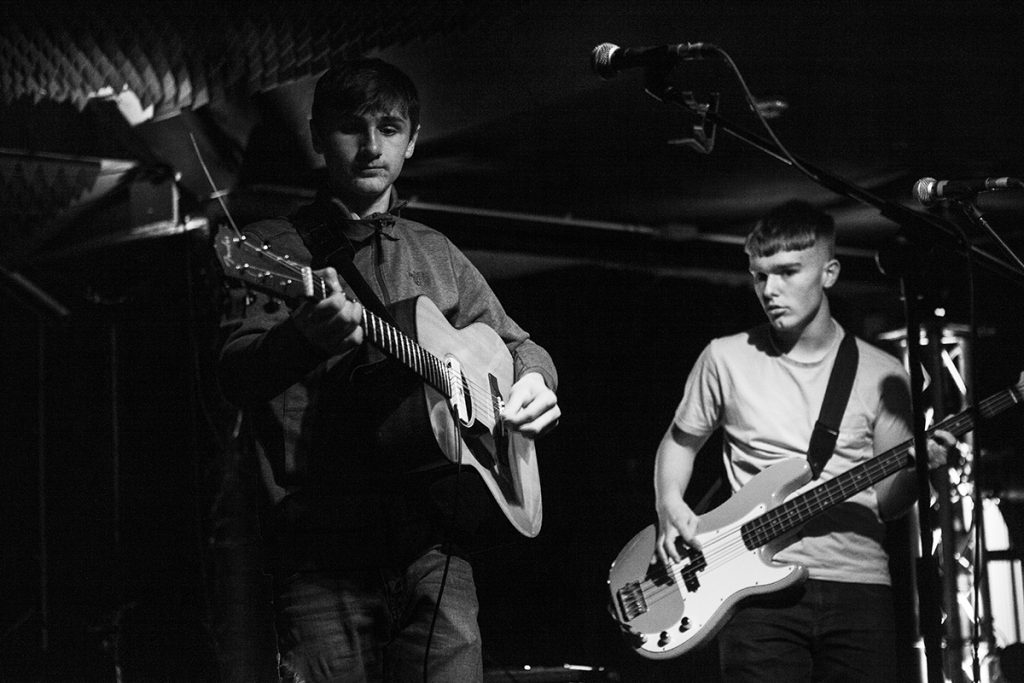 The one thing I did feel was that all the songs were a bit full on; there's no dynamic, no light and shade. Now I'm happy to admit that this may not be the band but the sound's fault but it's a thought that popped into my head.
The surprise in their set was saved until the last song called – unless I misheard – 'To The People'. They launched into a full on 60s' psych number; complete with far out guitar solo and the inclusion of 'You Can't Always Get What You Want'. I'm not kidding about that, honest. Epic, sonically rich and impressive.
From what I can work out The Veese are only a short way along on their musical journey. The signs are good. This is a band to watch.
Blue Orchid Reaction share a band member with Moretti – their lead guitarist. Checking their Facebook Page they describe themselves as an indie rock band which in my humble opinion is something of an understatement. What I heard was a band playing songs that thrown in all sorts of influences – punky, hints of that B-52s' sound, a big 80s' style pop ballad.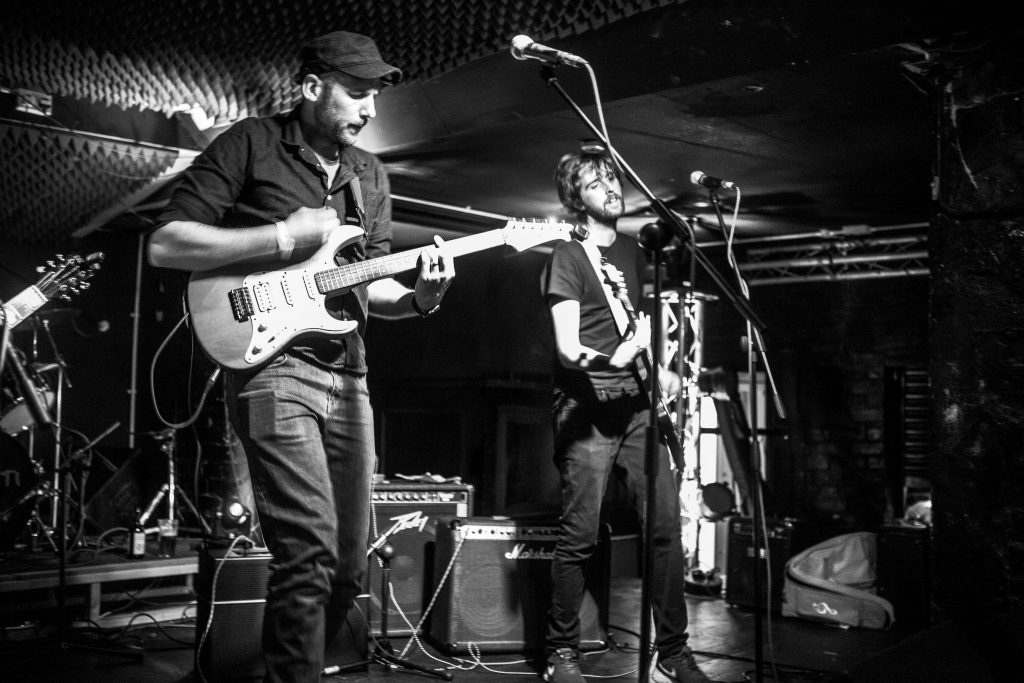 So it's clear that this is a band who write and play music influenced by the music they love. And they play really well – I was especially drawn to the lead guitarist who plays with a fantastic casual intensity.
Early in the set I had them marked down as a 'great fun party rock band' but this is underselling them. Yes they're fun and entertaining but their songs have a depth that goes beyond that. So it's a case of go to be entertained – and music should entertain, and they do – but come away impressed by the songwriting depth and playing. Blue Orchid Reaction are a band I want to check out again.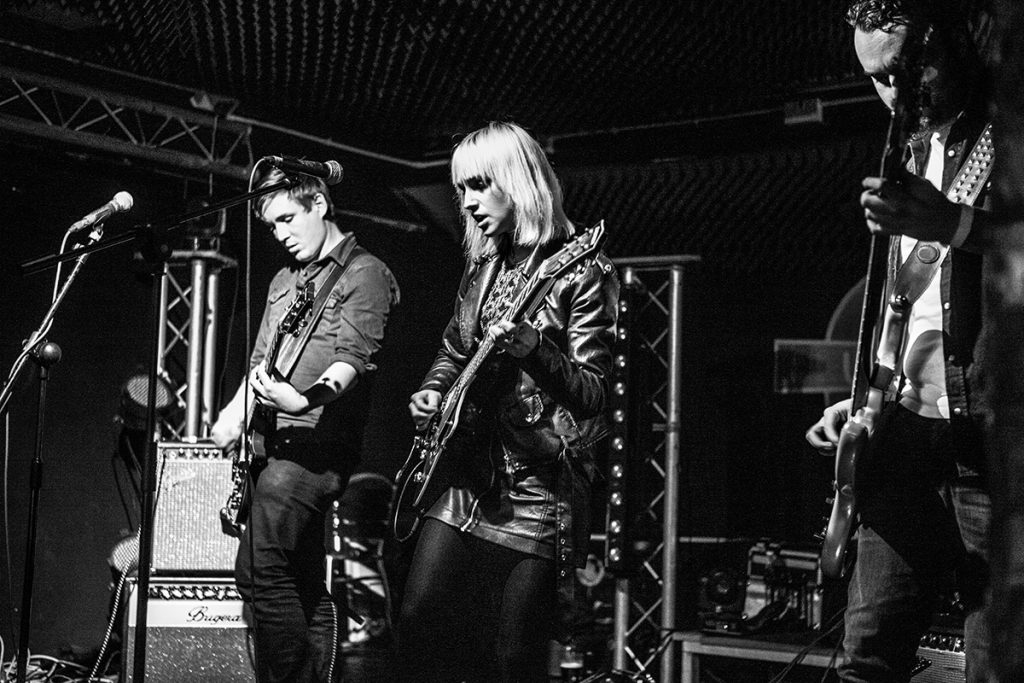 And now to Purple Thread. It's kind of difficult for me to be objective about them as they're one of my favourite bands. It has to be said that they were initially hit with 'the very local audience who had come down to see three local bands play' thing'. But as their set progressed the audience space filled up. And by the end of their set they had gained some new fans.
This is down to the fact that they basically have two modes of playing – either full on or over the top full on. I've seen them in over the top full on mode and it's something you don't forget. But even their full on mode means that you basically can't resist.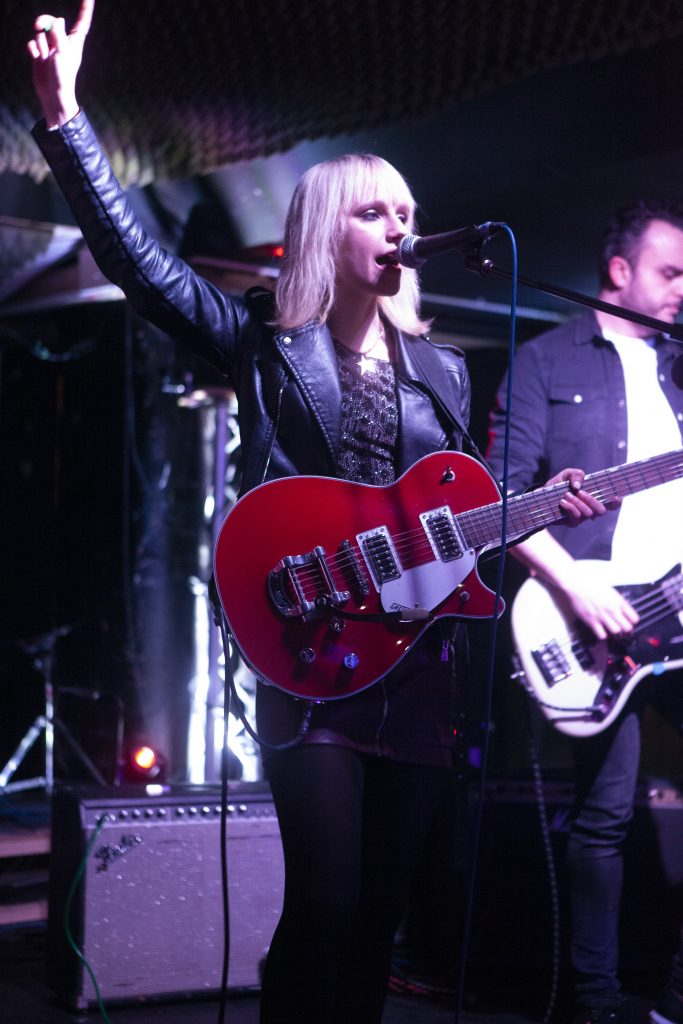 Anyway, back to the night. The set included a new track – 'Give Me More'. Liz in snarly sneery vocal mode, the music NYC punky and dirty. One to look out if you're going to see them play. The usual Purple Thread cover was 'Murder On The Dancefloor'. And the 'I Don't Believe In Jesus But I Wear Him On A T-shirt' song – always a great inclusion.
It feels rather unfair, given the circumstances, to give them a full on review but for me, fab set guys.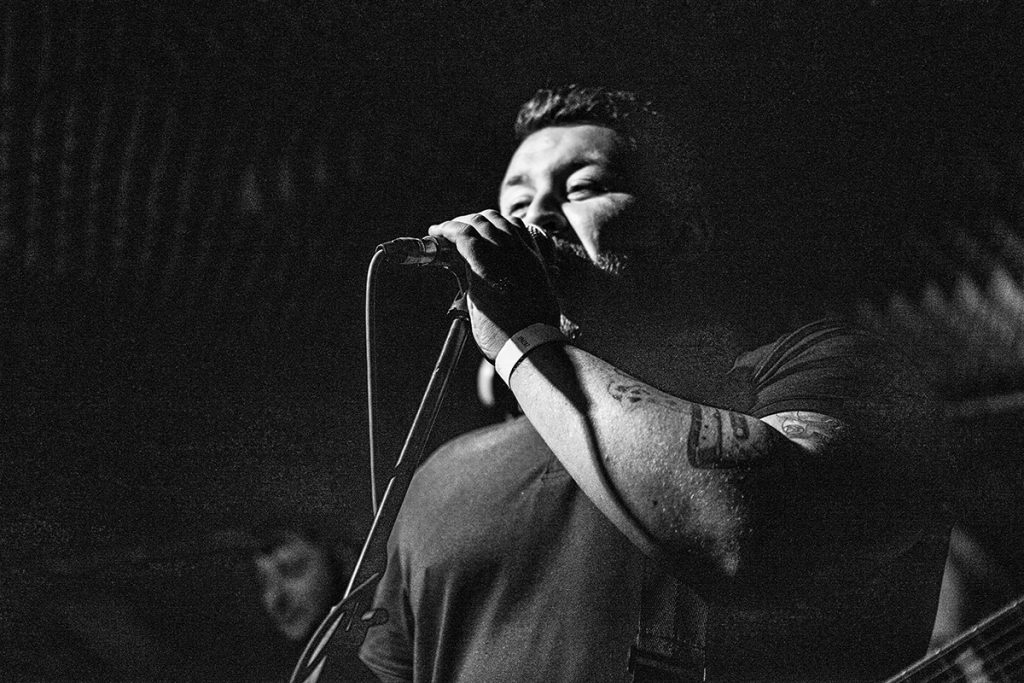 Our headliners, Moretti. My history with the band is that this is the third time I've seen them play. The first time I didn't like them that much, the second I did. It has to be said that because the set times ran over the planned timings I didn't actually manage to see their full set.
They're a raucous band, full of attitude. There's an element of that 'Manchester thing' going on in their music, and that's all about attitude. That said they do it in a very Yorkshire way, and this is all to the good.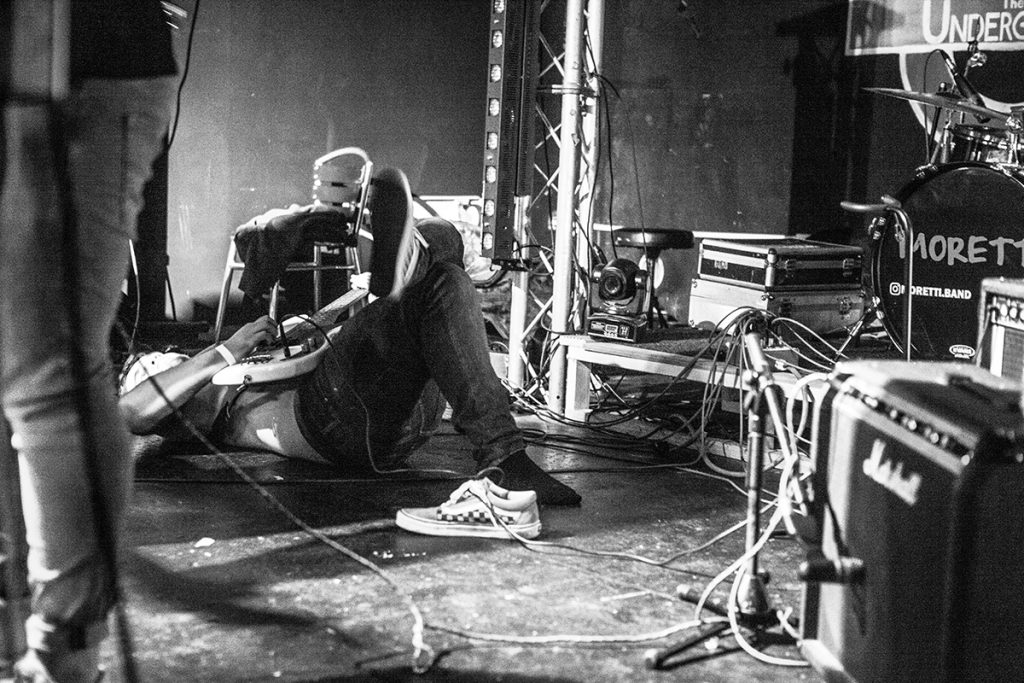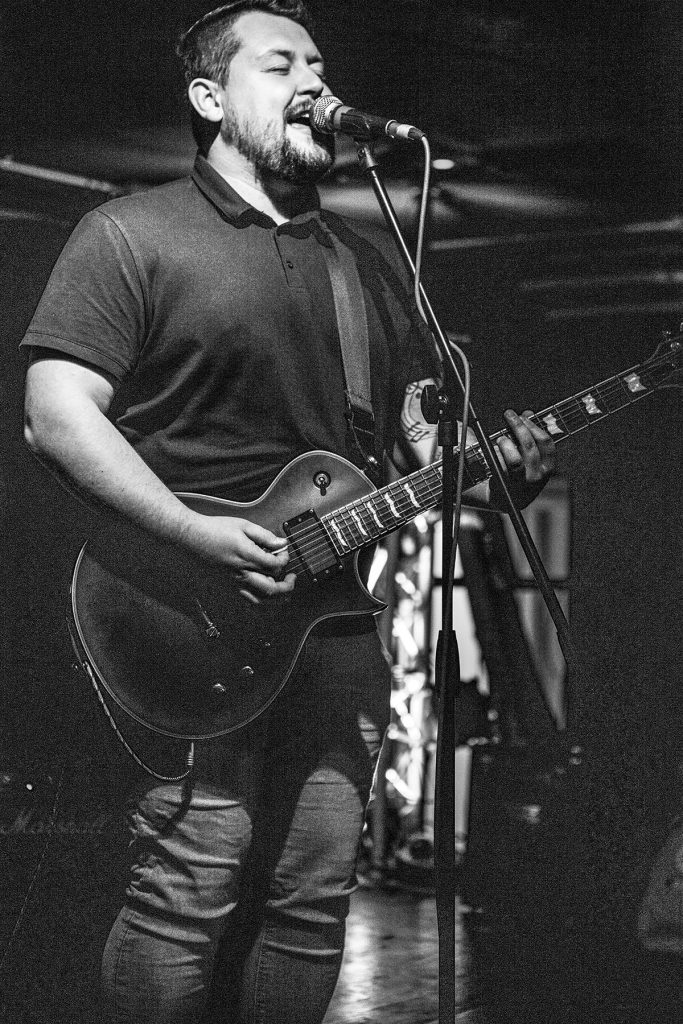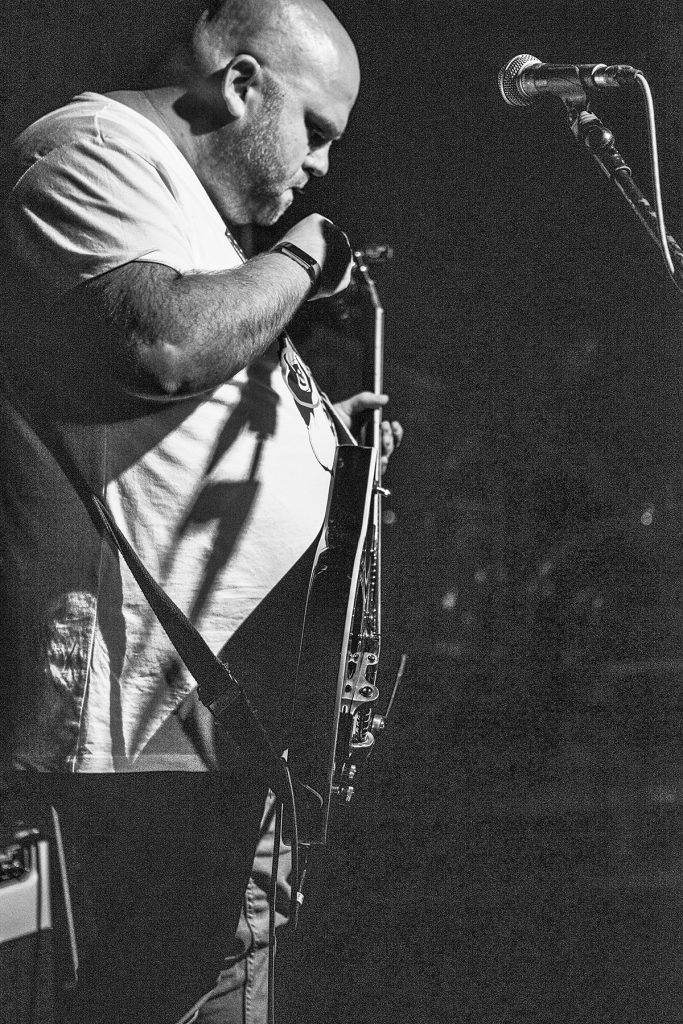 What we are talking about here is rock – call it indie rock, call it alt/indie rock – it's rock. One thing that marks them out is that there is swapping of lead vocals – so you get a variation in feel from unexpectedly emotional to harder rock.
Being a local gig for them there's a party atmosphere and, hey, Moretti are a good time party band making music that you can, and should, throw yourself around to. Their cover of 'Sit Down' is just the icing on the party cake.
Yep, even though I couldn't stay to see the end of the set I like them more now. Good stuff.