3pm on a Saturday in the relatively small and crowded bar of The Lantern is not a time and place you'd expect one of my favourite gigs of the past, say, six months to happen. But it did. Both Snakerattlers and The Monofones played their hearts out, they took that place by the fucking scruff of the neck and shook it into a party.
Snakerattlers hail from York, there are two of them – Naomi on drums and vocals, and Dan on guitar and vocals. They play trashy rockabilly/psychobilly and garage-y rock. That's the bare facts but this doesn't in any way describe what they do.
Naomi proves that you really don't need a full drum kit to produce great rocking drumming, and does great vocals. Dan attacks his guitar, sings and strikes menacing poses. It's hugely entertaining. But it's more than that, the songs are great, they have variety and they have a beat to die for. You just can't help getting into it.
While I've seen more drums and guitar duos than I care to remember, Snakerattlers are one of the best.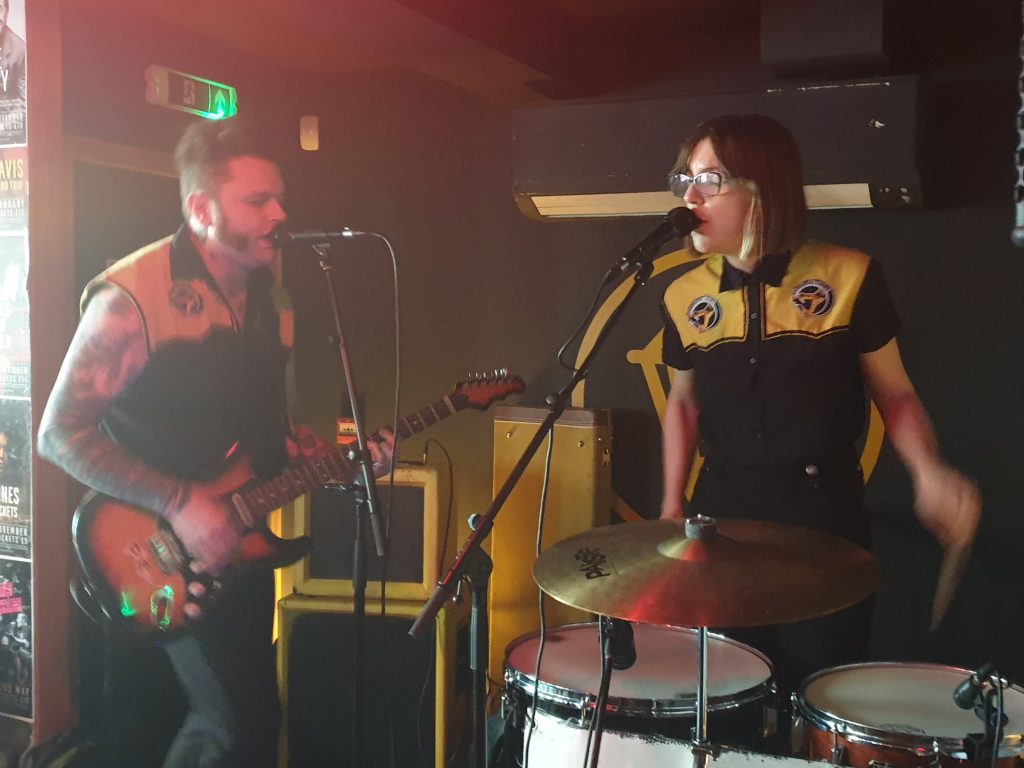 Two songs in and I vowed that I would see Snakerattlers again, I was that grabbed. By the end of their set I just wanted them to carry on.This is great stuff people go see them play.
The Monofones are from Switzerland. Not a place known for trashy garage-y rock, I may be wrong about that I admit. But look even if you didn't have any idea what the band were going to do, the fact that they set light to a cymbal is something that may give you a hint. This band are wild.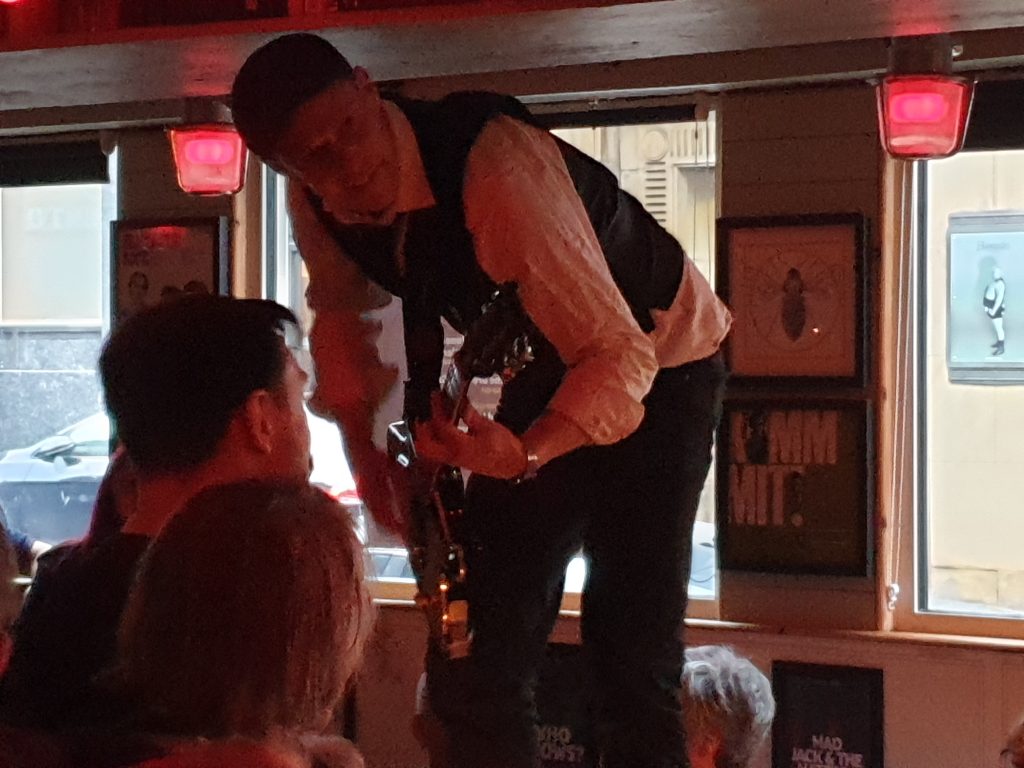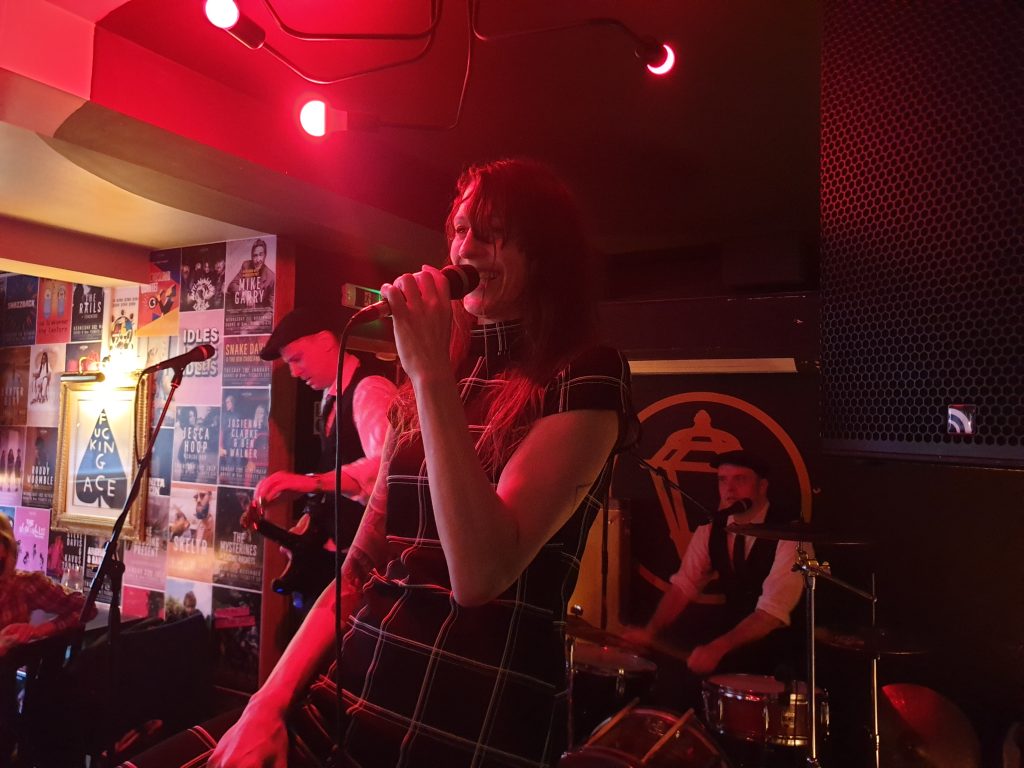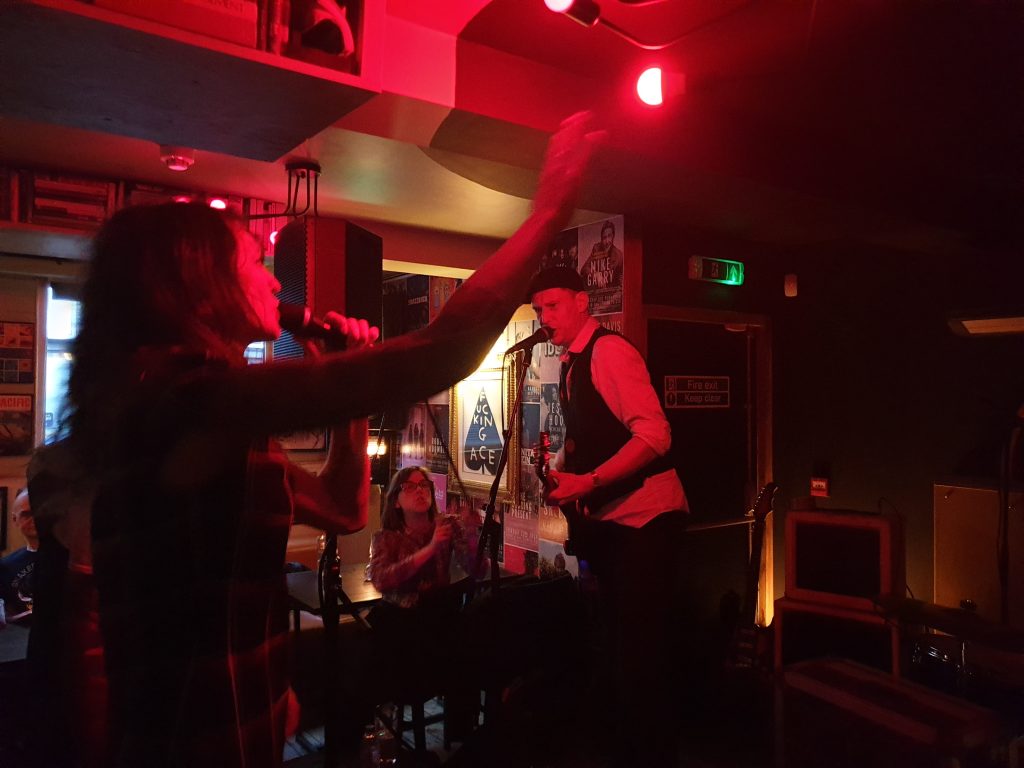 Their guitarist goes out into the room, almost more often than he's on stage, climbing on tables, being carried aloft by four people as he slashes out great guitar riffs, and generally being both scary and huge fun. Their singer is frenetic, never stopping moving, dancing out in the crowd. It's a riot people.
And you'll notice that I haven't even got to the songs, the music. And the songs and the music are wild and way cool. They just don't stop. The beat, the raw guitar is a joy.
Should you ever get a chance to see The Monofones, do that.