I first saw Thysen supporting LOE at The Lantern in Halifax and was rather taken with them (to say the least), so the opportunity to see them again in my hometown was one I had to take; especially as it was the launch of their single 'Biff City'. Huddersfield is by the way Thysen's hometown as well.
But first there are two bands to see before Thysen, the first of which was DeadWax. I've now seen DeadWax several times, and the more I see them the more I like them. Tonight they really seemed to be on one. They hit the stage revved up and just didn't stop.
Somewhere in the period between the last time I saw them and this time, they seemed to have acquired a vocal effects box thingy. This adds yet another layer of excitement to the songs. They also seemed to have acquired a whole load of raw aggression. The guitar seemed much much rawer than the last time I saw them.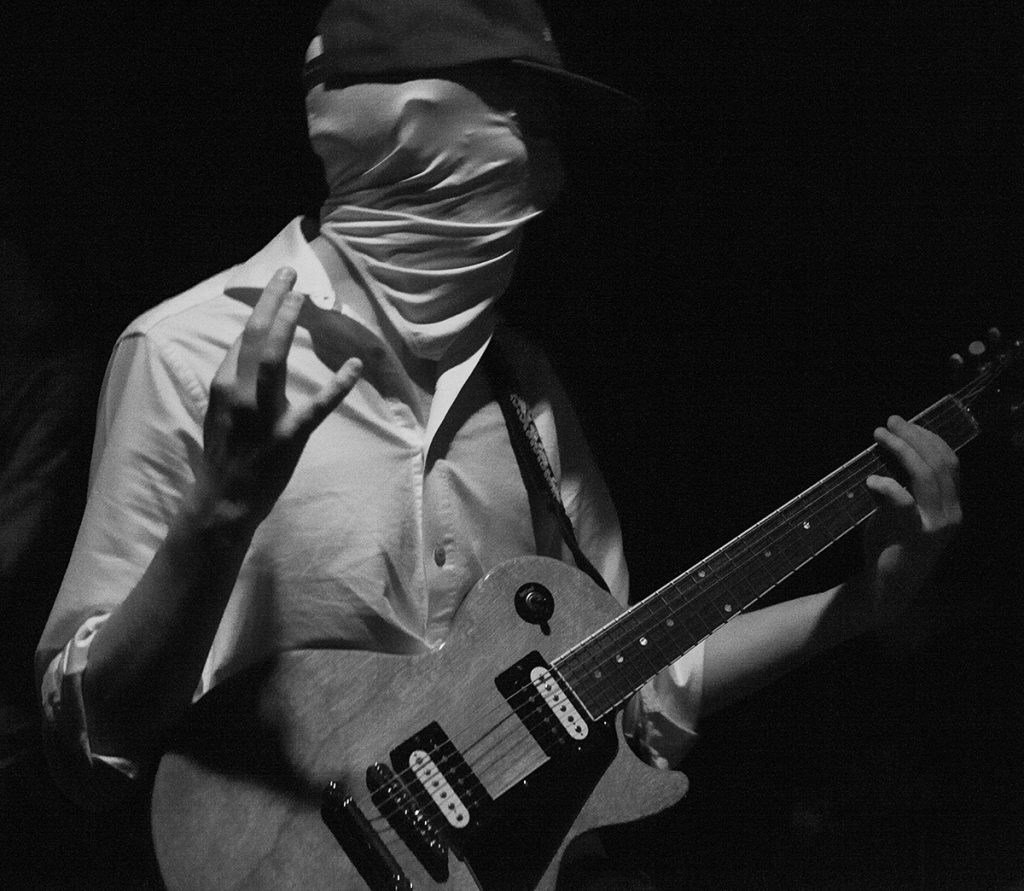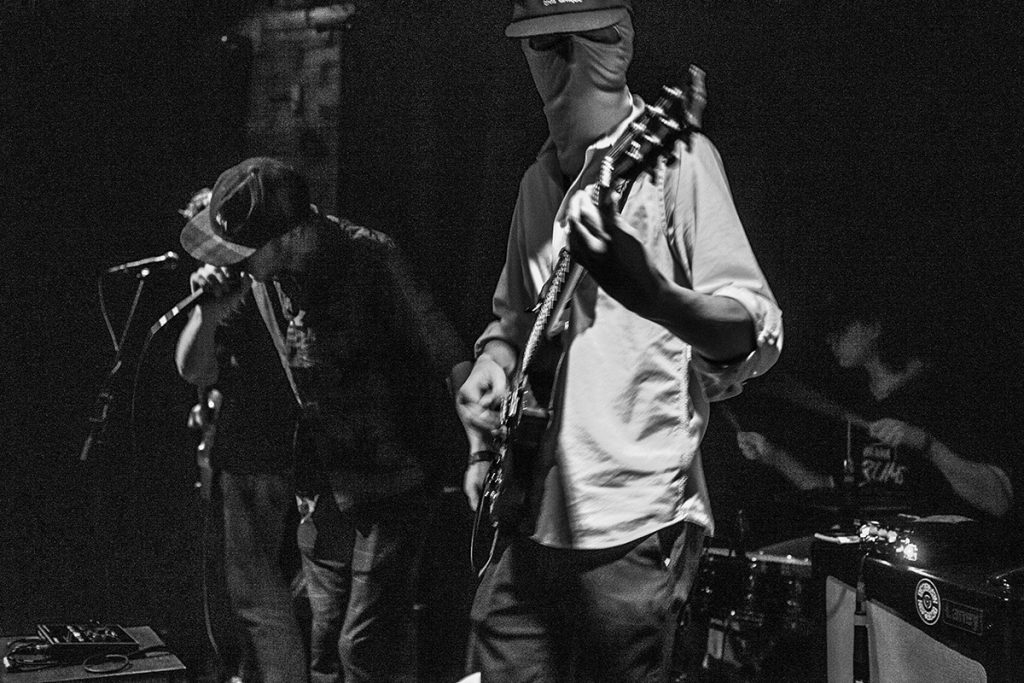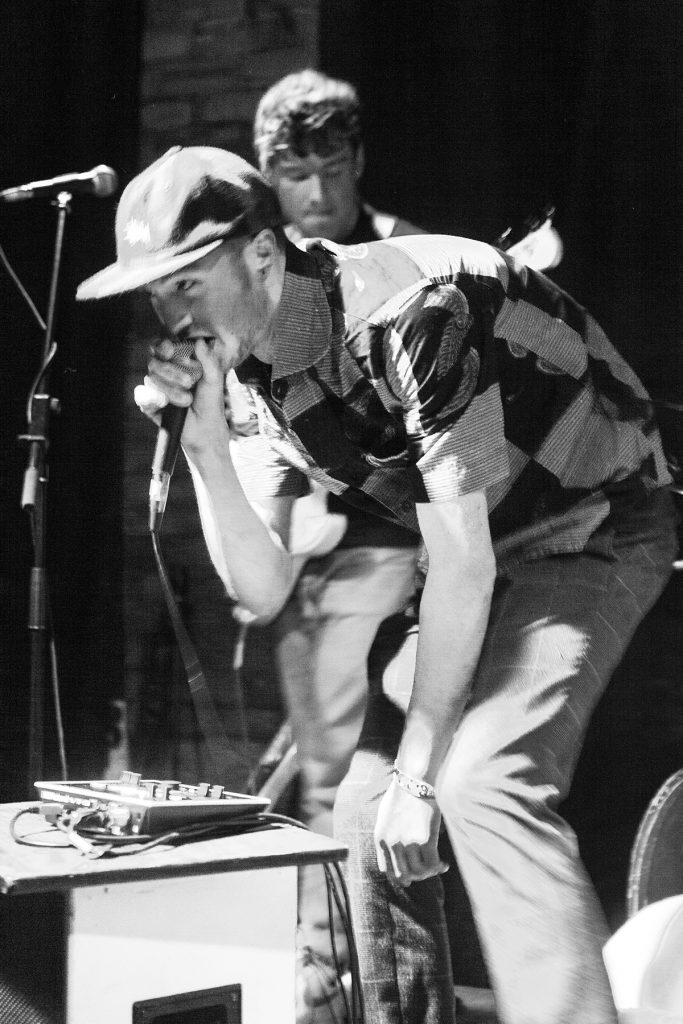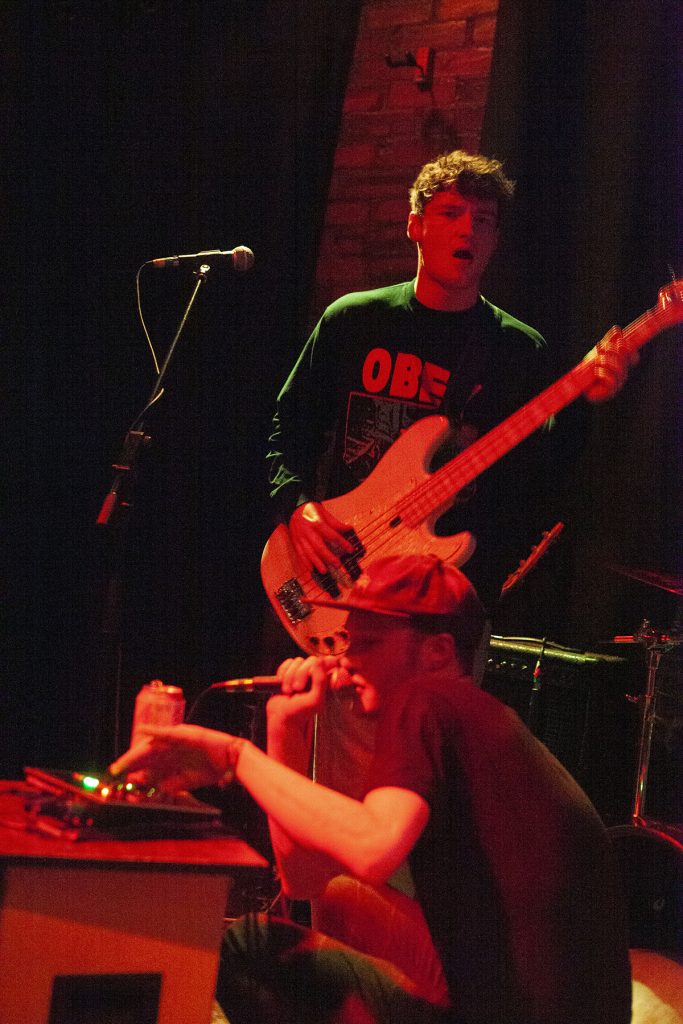 However, and it's a really small thing, the vocal effects box thingy means that their singer can be tied to it, changing settings. This means that one of the things I really like about the band, their frontperson, is slightly more subdued physically. This may of course be down to the cramped stage at the Northern Quarter not really having enough room for a proper stand. This makes it sound like I'm making a big thing out of this. It wasn't really, it was just something that stood out.
Look DeadWax are really exciting live, the playing is great and the songs rock. If you've not seen them live, I urge you to go see them.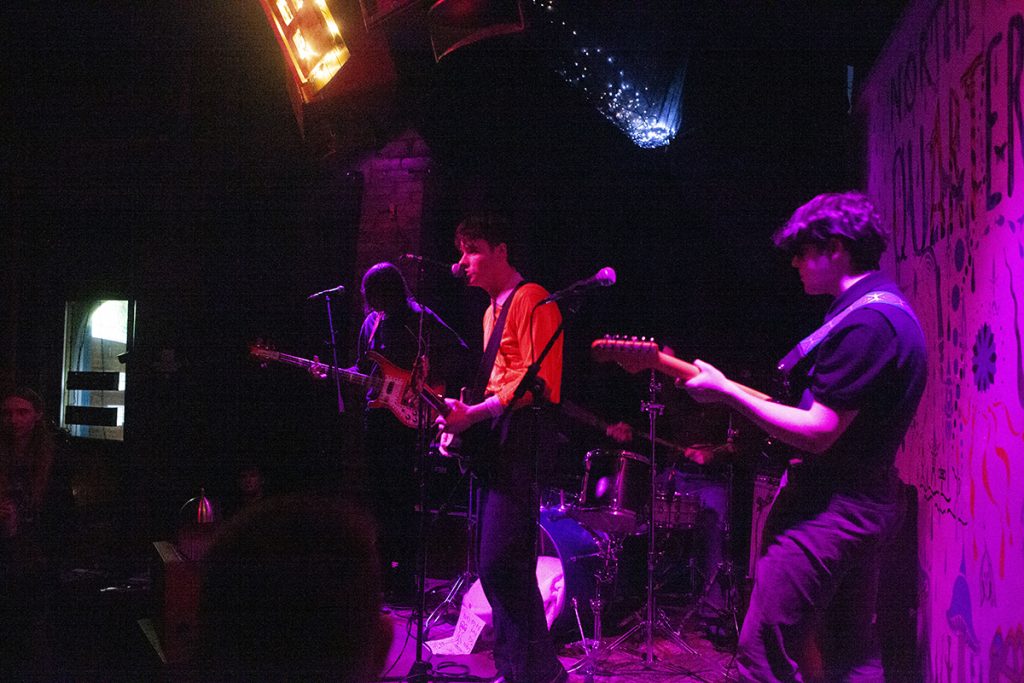 Perspex are new to me. They started off being kind of indie but in a joyously ramshackle way – all off kilter sounds and on the edge of falling apart. This I like, this I like a lot. They also have this edge of a punky sound.
This is, of course, until they break into something kinda alt-rockish. And then – and I'm beginning to get that Perspex are one of those bands that just do their own thing – they suddenly go all post-punk and psychedelic. It's bizarre but utterly wonderful.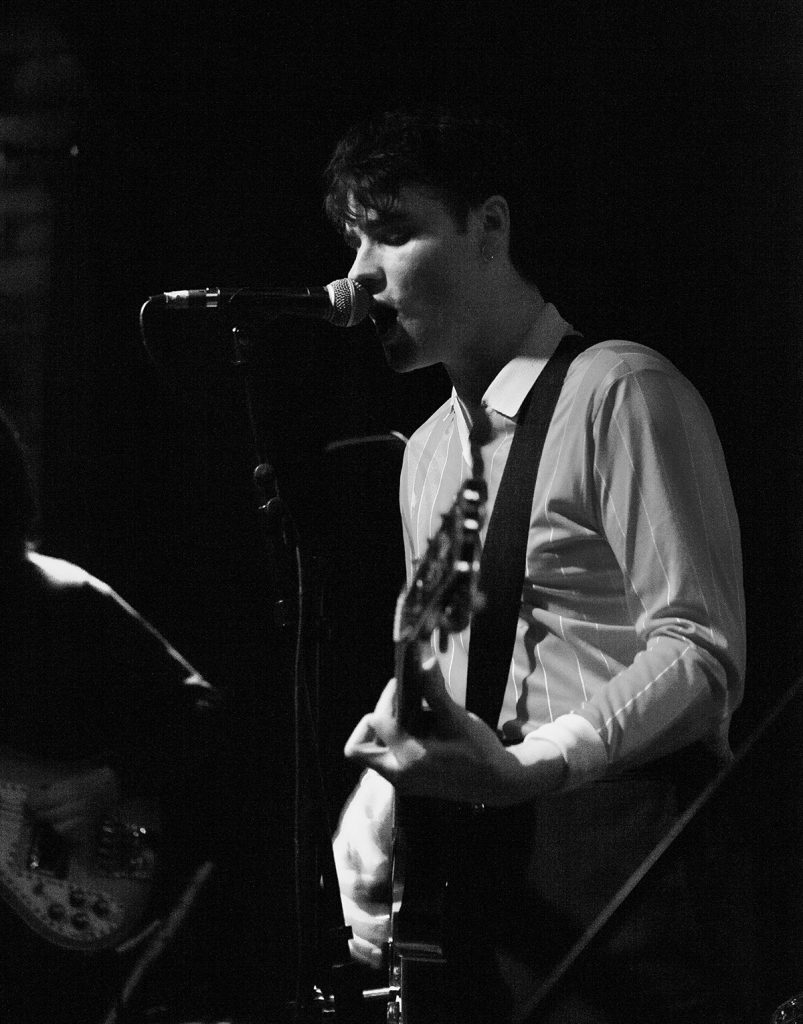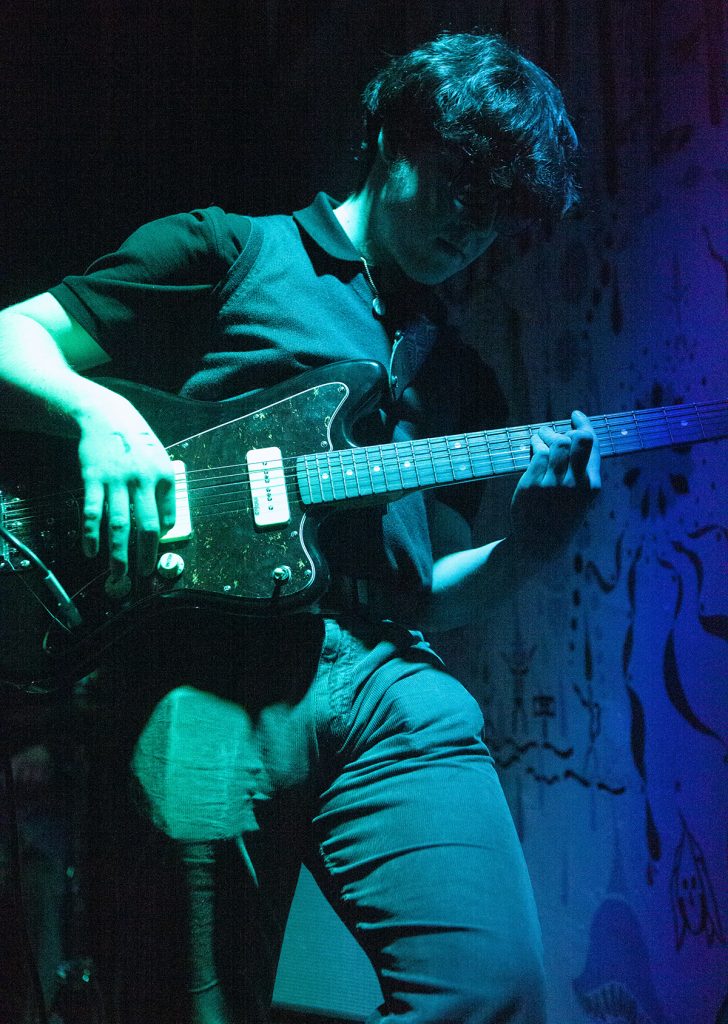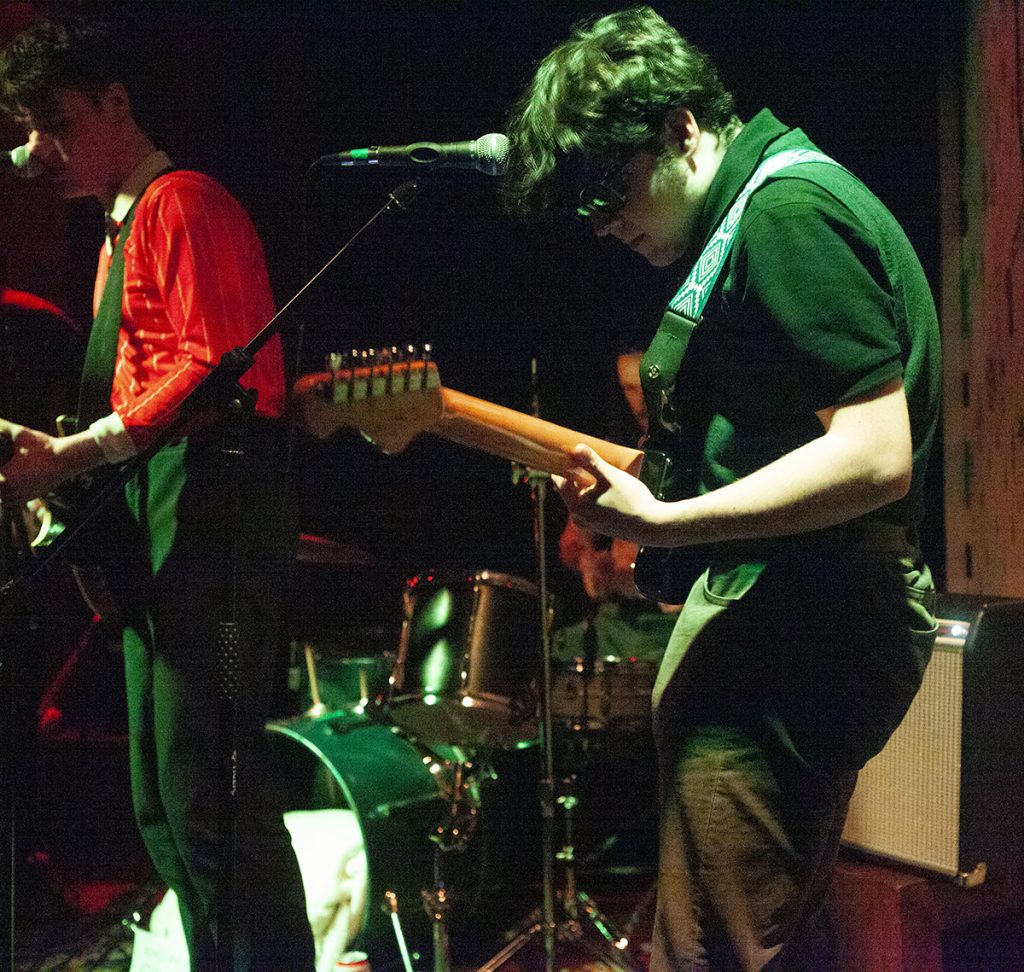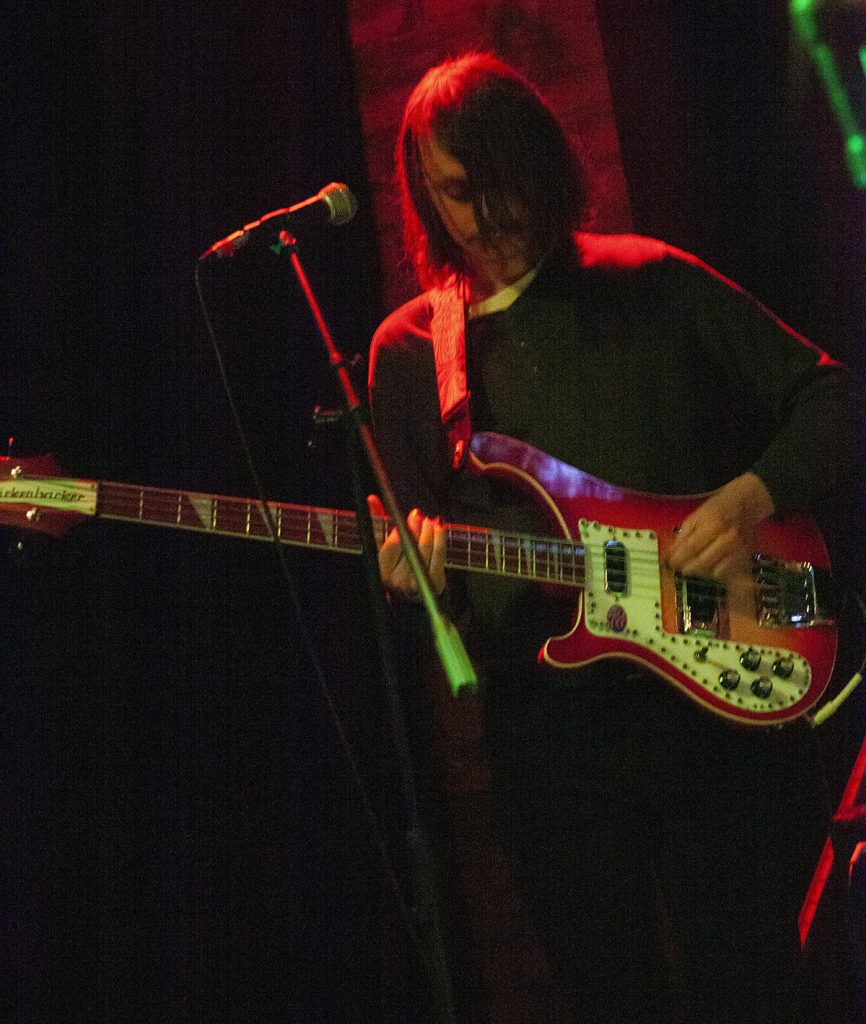 They seem to throw all sorts of stuff into their music – post-punk, punk, Nuggets style garage pop, garage rock, indie rock. But this is no bad thing, it makes for a varied set and it's all good, all really really good. I was very impressed by Perspex, this is a band I want to see again.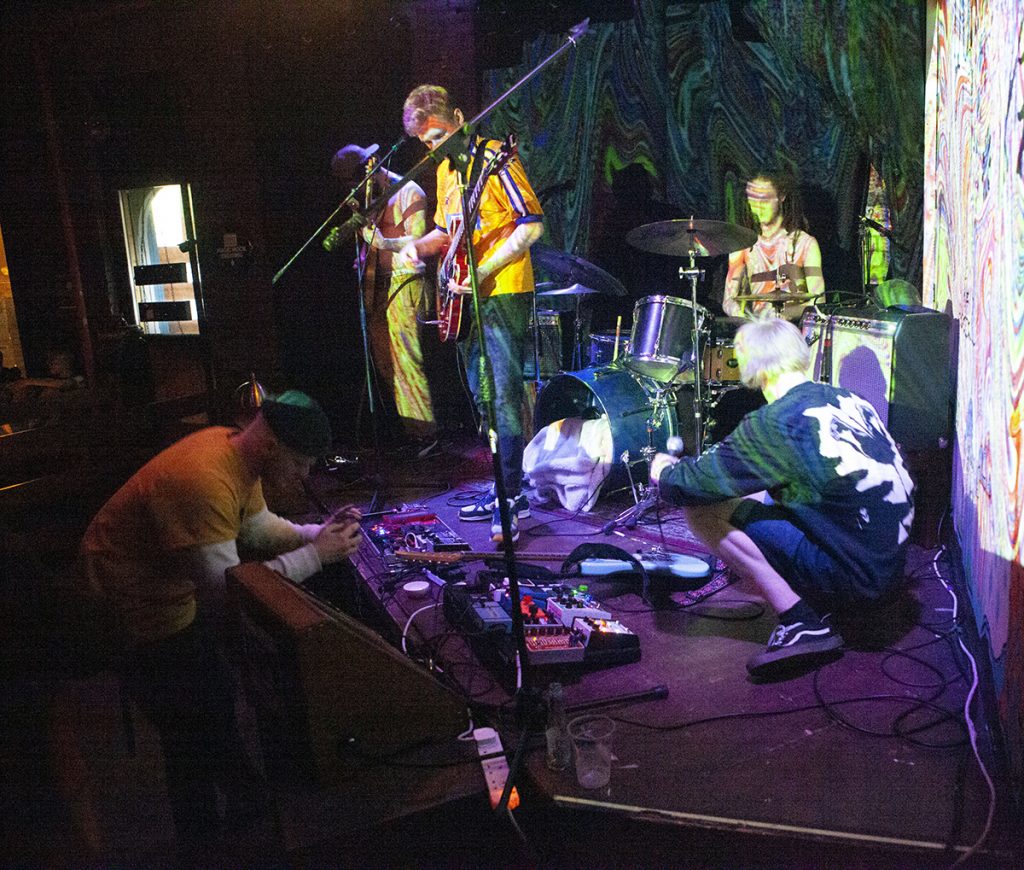 Thysen, people, make beautiful music. The music comes at you in waves of mesmerising sound, sometimes oh-so-sweet and sometimes harder – all post-punky and sometimes sounding like a mutant Samothrace. When Thysen let go and rock out it's just a joy.
So compelling did I find their set that all I could do was take photos, making notes was just impossible, I just didn't want to miss a thing. Not wanting to define themselves too narrowly, the band say their music is 'rockish'. And yes they can be, but they can also be almost dreamy, with these beautiful guitar lines.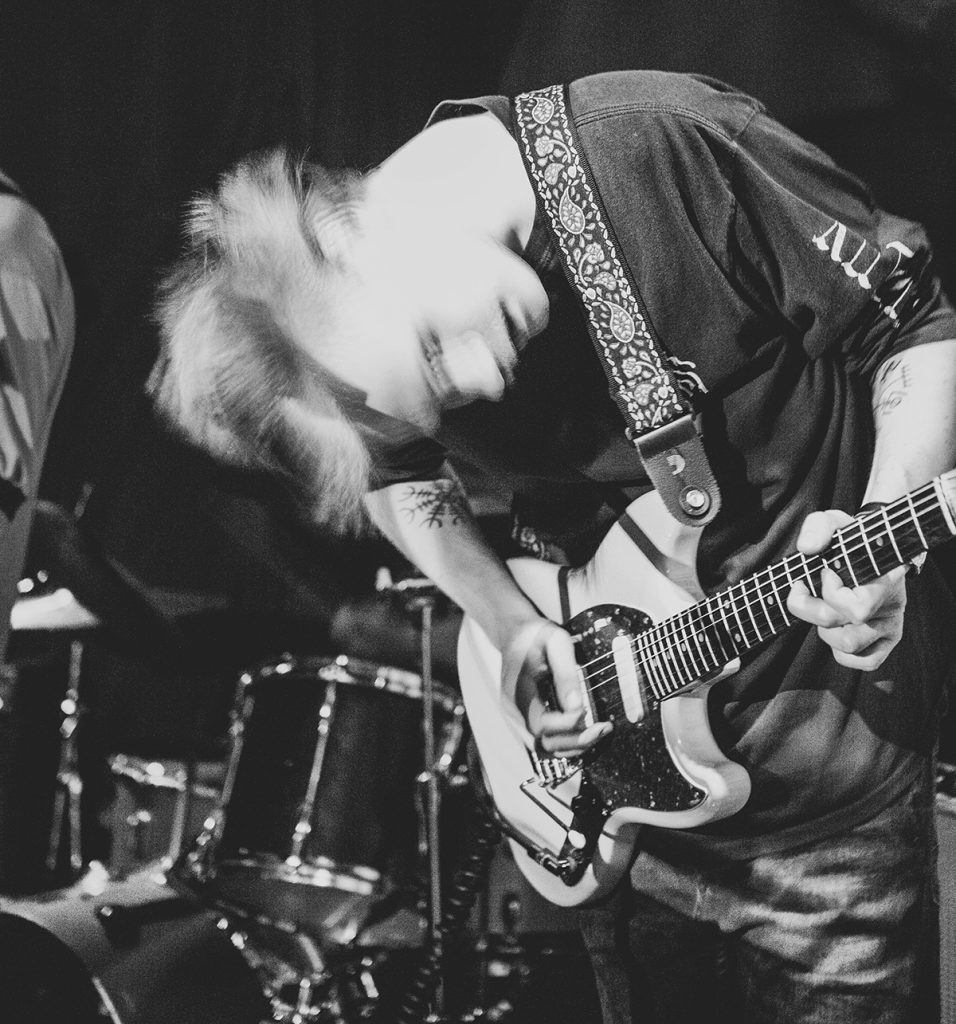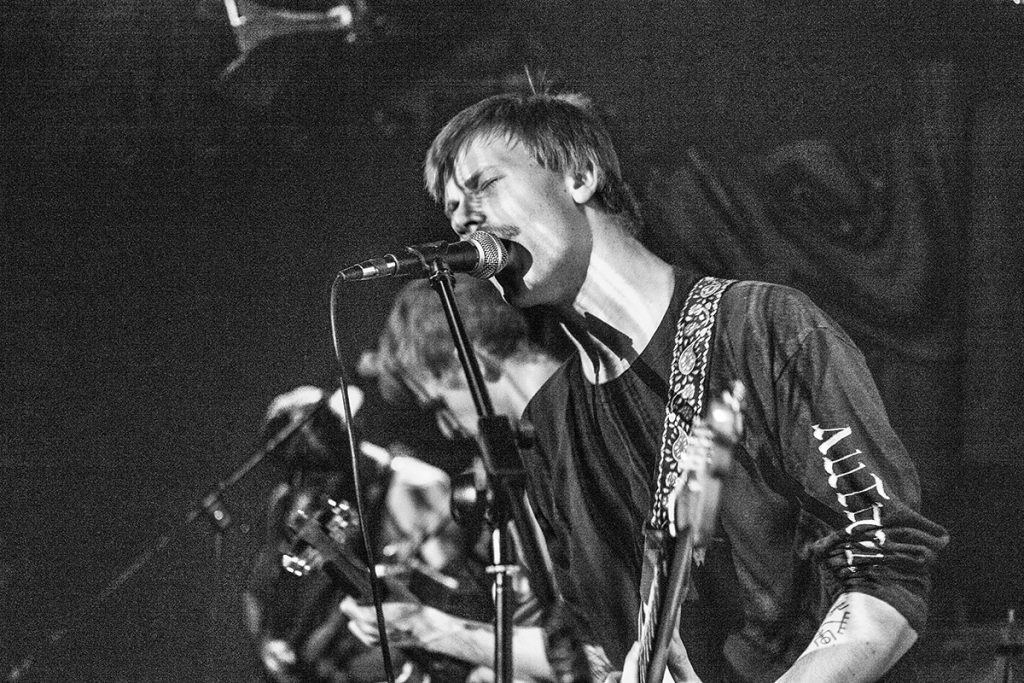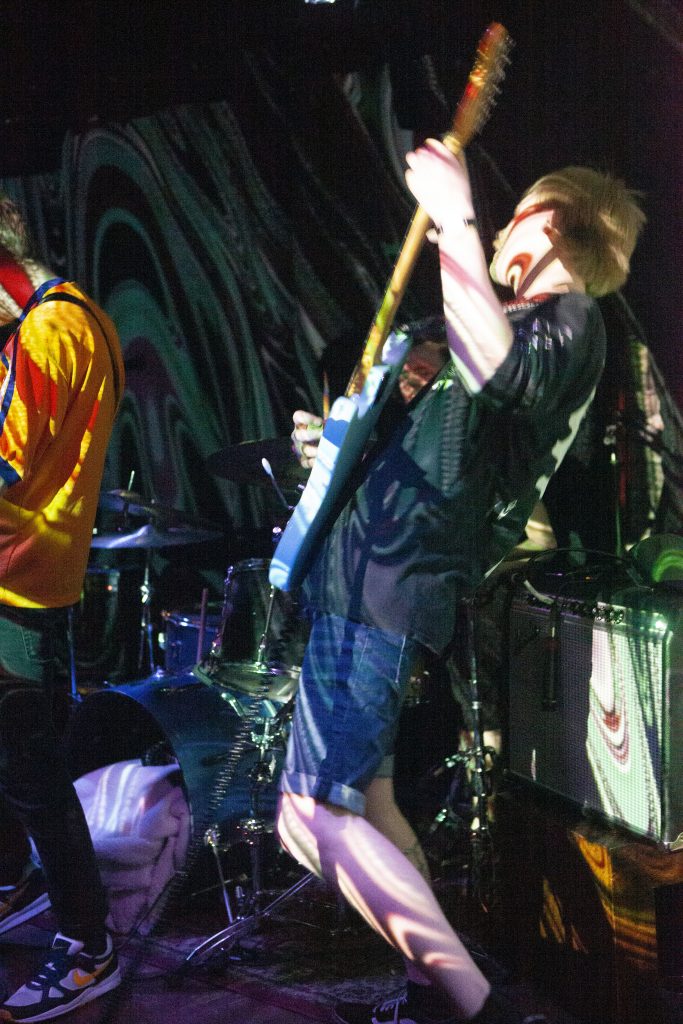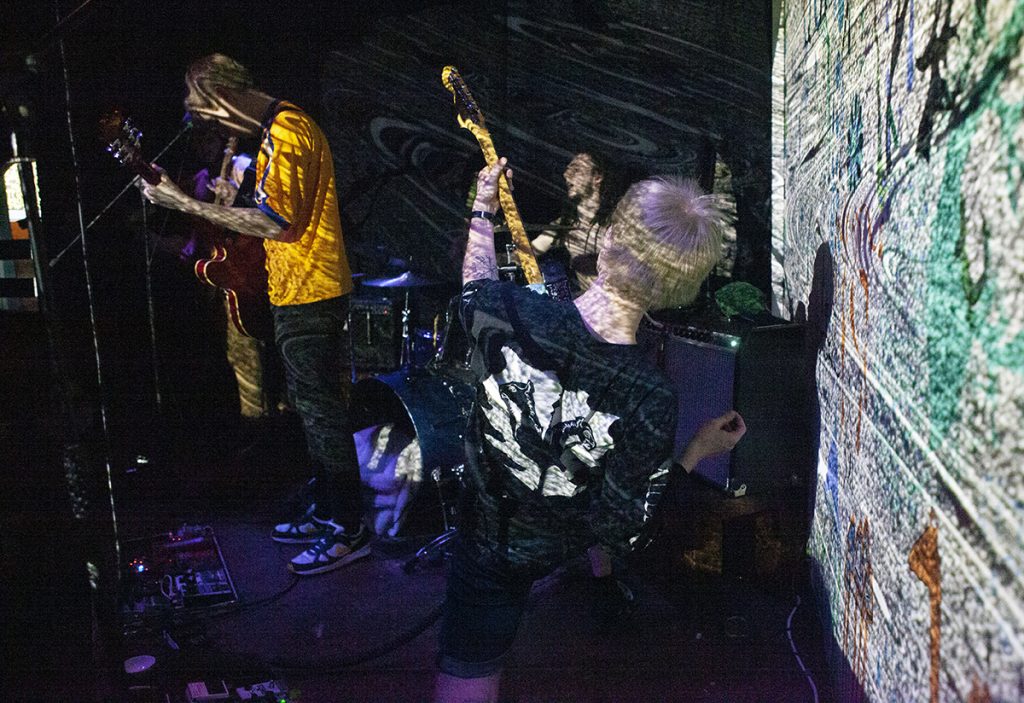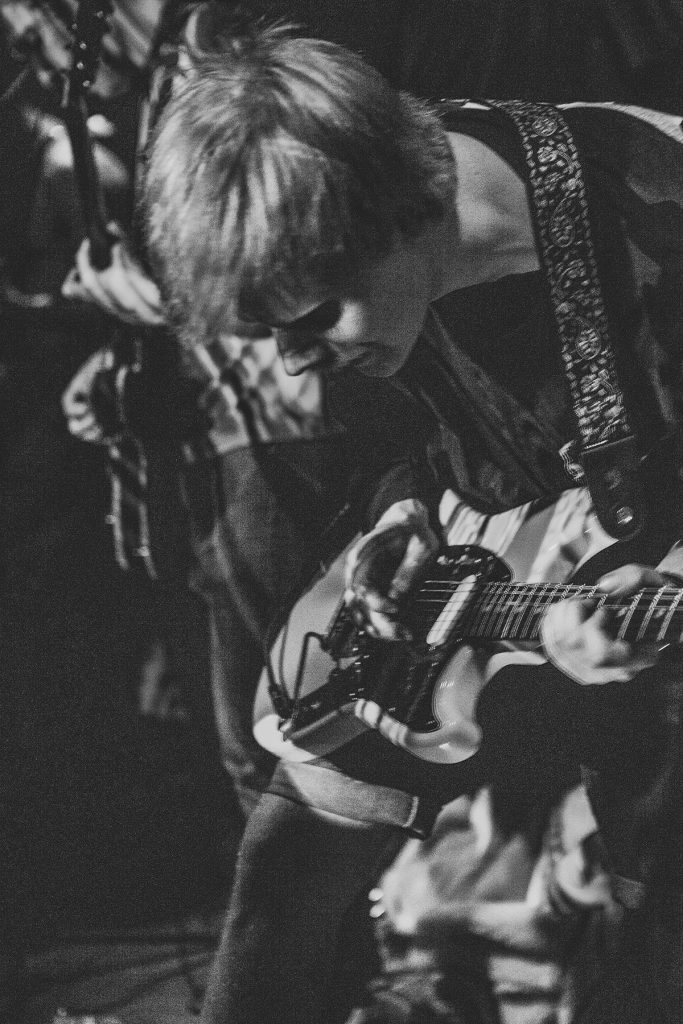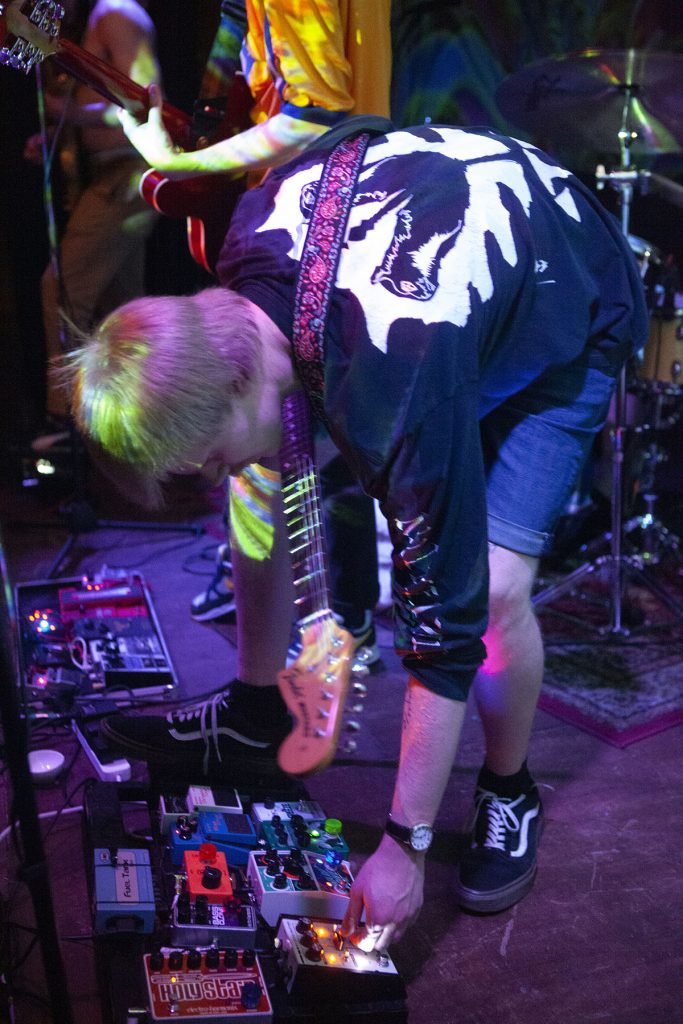 I like a band who do their own thing, that play music they like, music that is varied but has something that links them together – a sound, an approach, the way it's put together.
And they can play, boy can they play – the drumming is inventive and clever, the guitars fantastic. All those layers of sound won't work if they couldn't play.
The individual songs are great, but it's the cumulative effect of the whole set that is something else. It's totally compelling. You just want to submerge yourself in those sounds.
Thysen are a new addition to my favourite bands and artists list. If you like beautiful 'rockish' music that's totally compelling go see Thysen.
All photos on this page © Frank Roper Photography – see more from the gig on his Facebook Page