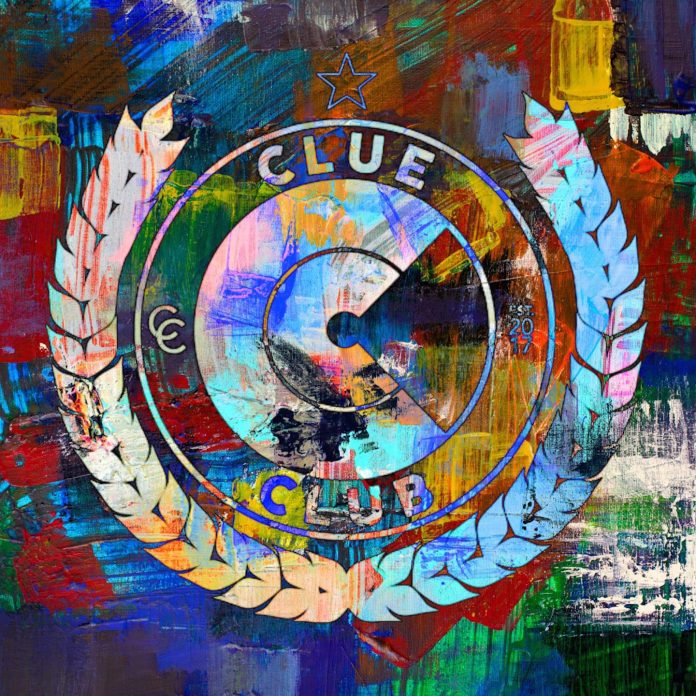 The first Clue Club digital release is unleashed in March 2017, as a split AA-Side.
Fighting Caravans' 'It's A Nice Ride (To Be Fair)' sweeps through melodic, yet fierce territory with nods towards Nick Cave, The Walker Brothers and The Last Shadow Puppets. Frontman Dan Clark spits his typical fierce lyrical landscape, acid pouring over the lush sounds created by the rest of the band.
Colour Of Spring's offering 'Frail' provides the perfect accompaniment with their stirring, shoegaze wall of sound being decorated gently by frontman Shane's fragile vocals. It's everything you could want from a shoegaze anthem, with the added possibility of a broken heart being a distinct reality.
CLUE CLUB VOL 1 AA-SIDE
FIGHTING CARAVANS "IT'S A NICE RIDE (TO BE FAIR)"
COLOUR OF SPRING "FRAIL"
Release Date: 24th March 2017 Label: Clue Records via Clue Club Format: Zine + Download
SPOTIFY | ITUNES | SOUNDCLOUD | BANDCAMP
What is Clue Club
Clue Club is the new monthly music club from Clue Records. Each month sees a different act have a track released alongside a fanzine curated & created by the act involved. There are only 100 spots available & over half have already been snapped up.
What you get when you join Clue Club:
One 16 page, A5 zine per month
An exclusive Clue Club t-shirt
A Clue Club tote bag
A compilation CD featuring all releases
A digital download from the featured artist each month
An exclusive podcast feature on each act involved
Exclusive offers & discounts for Clue Records releases & merch throughout the year
A year's subscription costs just £28.99 (inc free UK P+P).
People can join Clue Club at https://www.musicglue.com/clueclub/
"It's A Nice Ride (To Be Fair)" was the first release through Clue Club. It came out in January, with CC members receiving a 16 page zine filled with stunning artwork, crosswords & interactive content. This continued in February when Colour Of Spring had their own tailored zine released & sent out to Clue Club members.
The two tracks made up the musical accompaniment to January & February's physical Clue Club releases, each track having it's own zine produced which is based on the band releasing the track.
Both tracks were produced by Alex Greaves (The Orielles, TRASH, Allusondrugs, NARCS)
Artwork for both tracks was created by Jon Rush.
FIGHTING CARAVANS 'IT'S A NICE RIDE, TO BE FAIR'
After sets at Leeds & Reading Festival in 2016 between 2 European tours, Fighting Caravans have gained a reputation as an explosive live band, with frontman Dan Clark often venturing out to involve the crowd & bring the intense & unexpected.
About the track:
Singer Dan explains where the song came from; "The lyrics were written whilst lost in Habana looking for an underground club. The club was never found but the hopeless meandering lead to the existential babbling which eventually became 'It's A Nice Ride'"
Live dates
Mar 24, Brudenell Social Club, Leeds
Apr 09, Blues Bar, Harrogate
Apr 15, Stockton Calling, Stockton On Tees
May 28, Karma Fest, Leeds
Jun 30, South Cider Festival, Burton Bradstock
Jul 23, Blackthorn Festival, Stockport
COLOUR OF SPRING 'FRAIL'
Colour Of Spring are giving shoegaze a shot in the arm with comparisons to the likes of Ride, The Smiths and Lush. They sold out their debut 7" within a week on pre-orders alone.
About the track:
Singer & guitarist Shane explains more about the track;"Frail is about uncontrollable feelings and desires that happen without our conscious will. We don't choose who we fall in love with and sometimes this can be scary prospect to face."
Live dates
Apr 18, Wharf Chambers, Leeds (w/ Horsebeach)