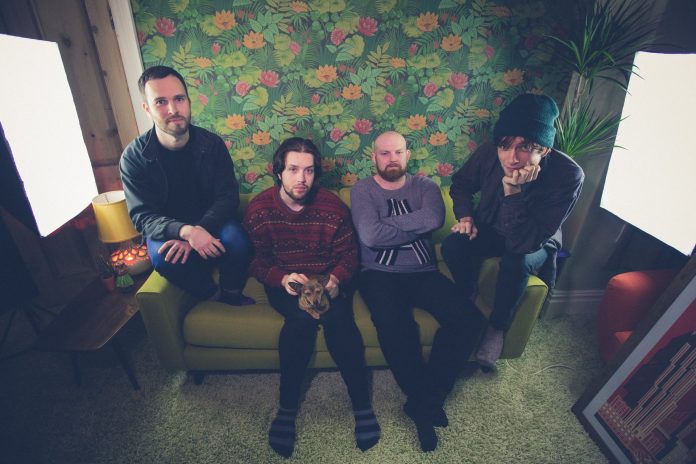 The band's sound has been described as 'Slacker Shoegaze'. If 'Pillow' is an example of what this is, it's a sort of blissed out version of what we used to call the 'C86 sound'. Songs with a melody but with fuzz guitars going on. Colour of Spring take this and add in, what I can only describe as, some Syd Barrett period Pink Floyd influences. It's all quite laidback and shimmery.
After a chiming guitar intro which just avoids being too long the vocals, kind of, slide in, one moment there's no vocal and then the next there is. The vocals are, as you might imagine, those slightly subdued vocals you get in shoegaze and are low in the mix. This isn't in any way a criticism, I found them really effective. And yes there's that fuzz guitar in the background.
Things change though – there's a sort of false ending, the fuzz takes over and then slightly off sounding vocals come in with an almost off-key chant. It's this bit which struck me as having a Syd Barrett period Floyd influence.
So do I recommend this? Yes I do. I was never a huge fan of shoegaze (I made an exception for The Jesus and Mary Chain) at the time, but Colour of Spring's own interpretation really impressed me.
By the way when you're through taking a listen to 'Pillow' do check out the other tracks on their Soundcloud site, they're equally as good – especially the slightly rockier sound 'Grey'.
The release will coincide with the band' s first UK headline tour starting on February 11th. The tour covers the length of the UK with dates from Edinburgh to Brighton and a Single Launch in Leeds on 19th February at Wharf Chambers.
February Tour Dates:
11th Edinburgh – Sneaky Petes
12th Newcastle – Head Of Steam
13th York – The Bunker at The Falcon Tap
15th Brighton – Green Door Store
16th London – Old Blue Last
17th Folkestone – Hot Salvation Records *In Store Session*
17th Canturbury – Cafe Days
18th Middlesbrough – TS1
19th Leeds – Wharf Chambers
20th Manchester – The Castle
Colour of Spring website: http://colourofspring.co.uk