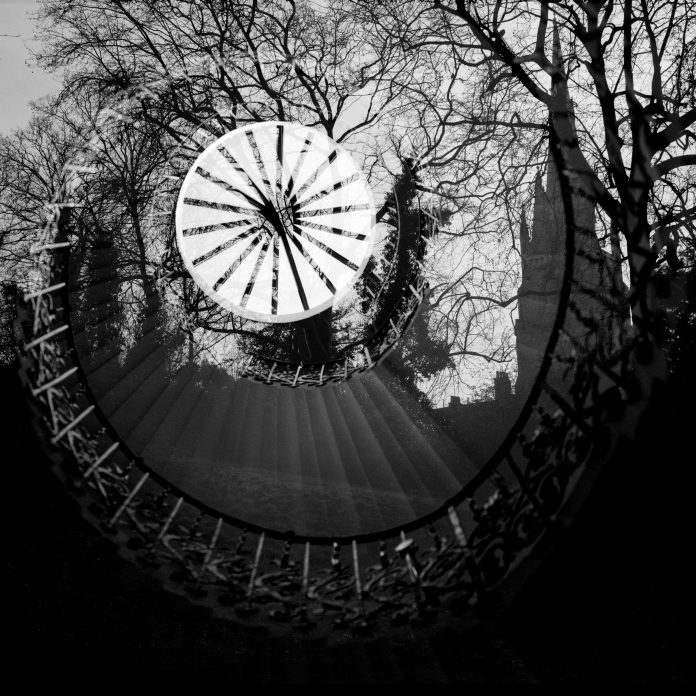 Flurries of descending notes that put me in mind of The Party of Helicopters' 'The Good Punk', are punctuated with the kind of 'surprise' added beats that bands like Soundgarden made their trademark.
The first of several neck-jerk transitions prods you into a brief hail shower of musical 'stabs', executed by the band in unison – à la The Mars Volta's career-opening 'Son et Lumiere'.
Machine's five-minute plus duration allows for several such acute developments – not surprising for a song in the prog tradition. Perhaps, if some of FWF's forebears had possessed their unbridled sense of invention, 'prog' would not be the dirty word it now is for some…
The single, and its equally captivating B-side – the splendidly titled 'Let the Commencement Beginulate' – show a band reveling in the pursuit of instrumental and songwriting exploration and, in these days of brain rot pop, it's a joy to hear.
Fields is a band that embraces its guitar, bass and drums lineup, with bassist Bru Cousins and guitarist Adam Cooper sharing vocal duties. Personally, I preferred the more restrained passages of singing, and felt that the more forceful moments might have benefited from a soupçon more reverb to sit them more comfortably in the mix. That said, the lo-fi production bestows Machine with the kind of 'warts and all' charm, flaunted by The White Stripes at their bluesy best.
While I've referenced numerous American touchpoints here, Fields Without Fences' sound is peculiarly British, with an admirable sense of drama that – in a really good way – conjured up thoughts of Jeff Wayne's 'The War of The Worlds', albeit without the BBC Radio Theatre-esque politeness. (There's little danger of Gary Barlow covering 'Machine' any time soon!)
A sense of ironic wit pervades the song too – as in the resigned acceptance of the final couplet: 'Welcome to the machine; it's crushing you'
I, for one, hope Fields Without Fences resolve their current drummer-less-ness before long, as I'd love to hear 'Machine' live. I've no doubt the rest of their set would be equally satisfying for anyone with a liking for rock, prog, or just well-played, exciting and thought-provoking music. In the meantime, visit Fields' Facebook page to buy 'Machine' or direct from the Bandcamp embed below.