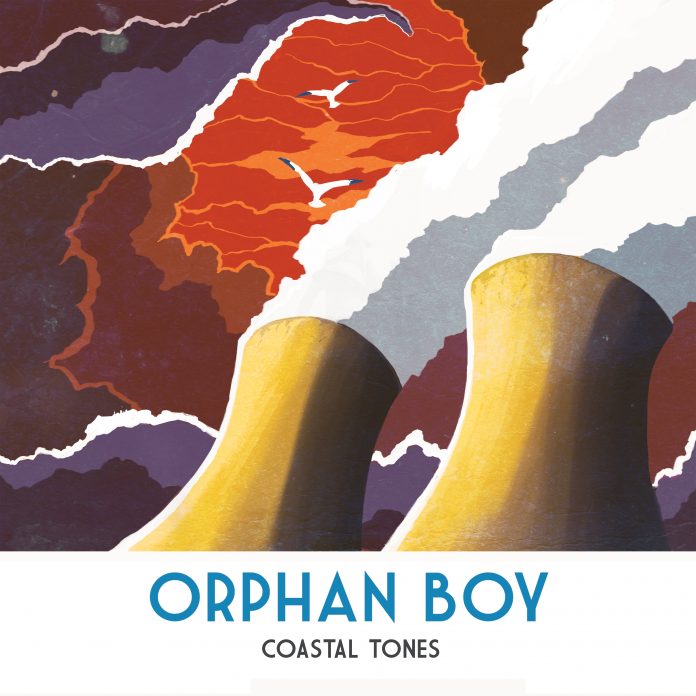 The story of this Cleethorpes' indie trio seemed to have come to an end back in 2011. After two albums – 2008's debut 'Shop Local' and 2010's 'Passion, Pain and Loyalty' – and several years touring the length and breadth of the UK, the band grew increasingly frustrated with being overlooked by the music industry and decided to call it a day.
After only a year of retirement Orphan Boy found themselves thrust back under the spotlight in 2012, when Tom Clarke of The Enemy tweeted about recently discovering them, and then offered them a support slot for a gig in Manchester. From there the band have returned to the live circuit and have used every spare minute to write and record this, their third, album. The original three members (Rob Cross on guitar/vocals, Paul 'Smithy' Smith on bass and Chris Day on drums) have now added a fourth, Sam Carlton on keyboards, to broaden their sound.
The album is an ode to life in the small towns that are scattered across the north, places such as the band's seaside home of Cleethorpes, and as such is filled with references to and even sounds from those places. The opening track begins with the familiar sound of an ice cream van's siren call before 'Beats Like Distant Tides' kicks in properly with a driving drum beat which is swiftly joined by shimmering guitar and a dancing bass line. Rob Cross's vocals are strong but with a hint of vulnerability – a mix of Alex Turner's northern twang and Brett Anderson's dramatic wail. When Cross sings of rain clouds hanging above him and a lost hunger, the sense of yearning in the song is clear and understood.
The music on this album is epic, rousing indie-rock with an aching melancholy laced throughout. The sort of indie sound once produced by bands like James. Indeed Cross even sounds like a young Tim Booth on tracks like 'Clover' and 'From the Provinces'. On the latter track, Cross calls out to the towns on the outskirts, the places so often overlooked. Over Carlton's MGMT-like keyboard riff, Scunthorpe, Redcar, Doncaster and Morcambe are name-checked amongst others. The naming of the towns is perhaps a little too on the nose for this reviewer- but the track's exuberance prevails.
Cross has been quoted as saying: 'I've always liked the idea of seeing the beauty in the mundane' and that idea is best articulated on the track 'On a Nelson Skyline'. Apparently inspired by the view from a Grimsby tower block, the song gives a hazy reflection on what a day in the life is like there. Cross's lyrics take on a poetic quality here and his guitar playing is both restrained and melodic. The smooth backing vocals and reverb-drenched saxophone that appear late on in the song serve to reinforce the song's woozy feel.
Another standout track 'Transpennine', sounds like it's meant to be heard live at a festival. From a quiet reflective start it breaks out into a stirring mid-section with Cross's echoing guitar and the pounding rhythm supplied by Smith and Day, before coming back down to a murmur at the end. A perfect musical representation of the train journey it lovingly describes.
Cross's lyrical skills are showcased again on the final track, 'Thirtysomething Lovesick Ballad'. The words are laid bare in a spoken verse which brings to mind classic Pulp. Lines like 'They stretch for miles up this north-east coast, those chemical plants just hang like ghosts over a pale industrial sky' are delivered with a snarl that betrays the singer's ongoing battle with his competing feelings of frustration and affection for his home town – and the many others just like it.
One criticism would be that the songs sometimes tread a too-familiar path both lyrically and musically. It can sound overly similar with certain grooves permeating the record and therefore slightly diminishing the impact. However, it's a small flaw in an otherwise great album filled with potential hits and sure-to-be live favourites. Based on the sheer quality of the songs on 'Coastal Tones' it's very clear that this is a group ready to make the big splash they deserve.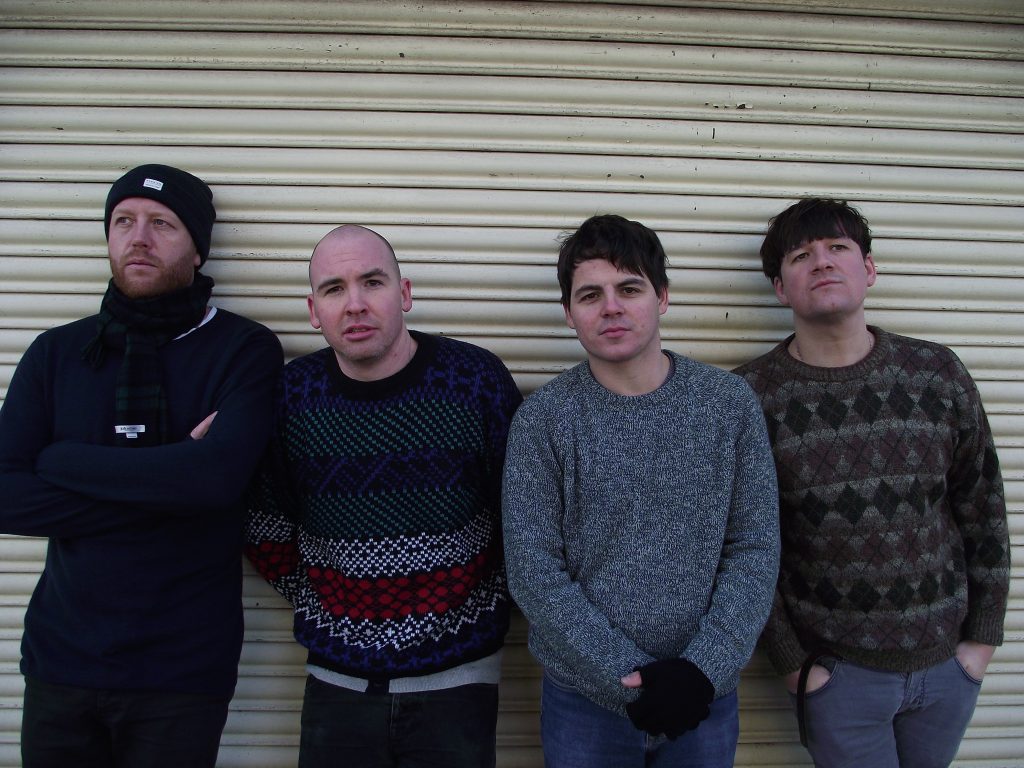 The band's website: http://www.orphan-boy.com/
The official Facebook page https://www.facebook.com/orphanboyuk
The album 'Coastal Tones' can be found on iTunes here: https://itun.es/gb/oeiF6