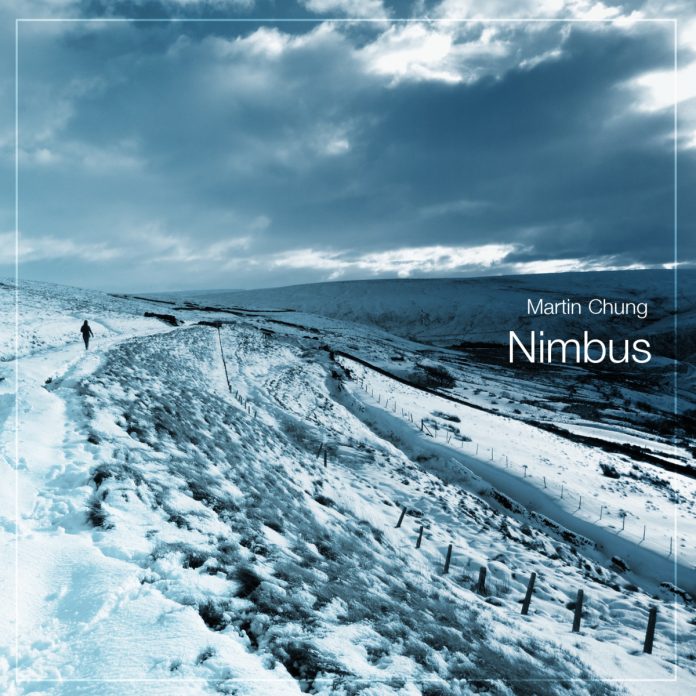 Nimbus is the debut solo recording from talented jazz guitarist, Martin Chung. The instrumental EP began life six months ago, as a part of Martin's final year project for his Music Technology degree at the University of Huddersfield, and grew from there into a chance to finally achieve his personal goal – to record and release his own music.
The six songs featured on the EP mix jazz-fusion with electronica, with Martin's virtuoso playing backed by programmed beats and synths. The music ranges from the slower paced ambient soundscapes of opener Soujourn and Baytown, to the more up-beat, rhythm-driven tracks such as the title song and Toys In The Attic where skittish, jazzy drum 'n' bass beats dance around Martin's impressive guitar improvisations.
The stand-out track on the album is the closer, Towards The East, which adds some atmospheric rain-soaked piano to the mix along with a brass section featuring the combined talents of Amanda Spalding and Nick Batty from funk group The Nu-Popes. The resulting sound is strongly reminiscent of fellow UK jazz instrumentalists, The Cinematic Orchestra, who Martin cites as an influence on his music.
Martin claims the inspiration for both the EP's music and its evocative artwork was the landscape around his home in Huddersfield. 'There's a powerful, dark beauty to the countryside here,' he says. 'It's incredibly dramatic whether it's raining, snowing or blazing sunshine. I wanted to capture some of this both in the music and how it was presented visually.'
Nimbus is available to buy on Bandcamp here: https://martinchung.bandcamp.com/album/nimbus or you can stream or buy from the player below.
This summer Martin will be part of the band touring with the legendary Jah Wobble, as well as playing some live dates with funk act The Nu Popes, and the US Soul singer Dana Ali. For more information on Martin and his music take a look at his blog here: https://martinchungmusic.wordpress.com/