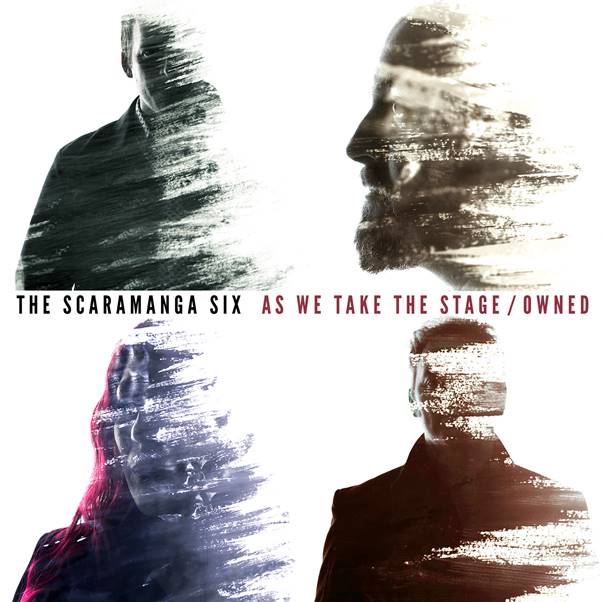 Over the past 14 months the band have been back in the studio in Sheffield recording their 9th studio album – this is planned to be a double-album. The new album will be called 'Chronica' and it contains 'an abstract story roughly hewn from a concept of a dystopian island society. A place where everything has fallen into ruin, yet people still seem to have the same preoccupation with the trivial crap they had before. The population trudge through a chaotic existence on top of each other with absolutely no hope of a better life. Society is reduced to its base behaviour yet people still crave superficial fixes. The human condition carries on regardless. There is no outcome, no lessons to be learned'.
The Scaramanga Six aim to release this in the summer of 2017 on heavyweight double vinyl as well as the usual digital formats via the medium of the PledgeMusic platform that worked so well for their previous album, 'The Terrifying Dream'. There will be a trove of other pledge-based exclusives made available, some generous and some personalised and abusive. Watch this space for more information about this soon.
The single
For now though, you are offered a pair of epic & expansive tracks from 'Chronica' as a stopgap/taster of things to come. This single release will be entirely digital, and you are asked to pay what you want for the tracks – even if that be nothing.
About the songs
AS WE TAKE THE STAGE
The core quartet of Morricone/Morricone/Arnez/Champion are bolstered by long-term collaborator, Stephen 'Evens' Gilchrist to return to the double-drum assault last heard on the 'Phantom Head' album. The distant pounding comes to the fore and the band launch afloat a gargantuan vessel towards the shores of the Chronic Isle full of the foolhardy self-confidence that has chequered their careers. They can't stop and they won't stop. This mantra is repeated belligerently as a barrage of drums build and build.
OWNED
Those of you who have attended any of the band's recent rock rituals may have heard an intense and brutal version of this epic new song, which seems to be a strange dichotomy of internal fury and overt sloganeering. It has undoubtedly been well received, with startled gig-goers finding themselves joining in involuntarily after just the first howl of the chorus.
This studio recording kicks off with an almost teutonic overture featuring the mighty Wasp synthesizer. The scene is set – it's a retrospective vision of a potential future, all tinfoil and tablets. What follows are three movements of increasing velocity and ferocity. A picture of Chronica emerges as the lyrical content jumps back and forth in time to reveal the cyclic nature of decay – 'This is not the end'. Musically, the band explores a tapestry of bleak post-punk, krautrock and bludgeoning melodrama.
The photography for this release is the work of Ben Daure using an amazing technique of double-exposure and composition to create these images in-camera. You can find more of his work here: www.grape-productions.com
'DARKROOM' – The Best of The Scaramanga Six
As if that announcement wasn't thrilling enough, there has also been an update to the Bandcamp-only compilation of The Six – formerly 'A Introduction to….', this has now been re-jigged with a new selection of compelling material from the band's back catalogue and a re-branded as 'DARKROOM', complete with a snazzy, movie-poster style cover image again featuring the stunning photography of Ben Daure. Now, we're probably preaching to the converted here, but this is a good place to start should you want to either expand your knowledge of the band's huge variety of work or indeed initiate friends and enemies alike into the nefarious ways of The Scaramanga Six. It's a pay-what-you-like digital release again, so please fill yer boots and share share share!….
Follow this link to get 'Darkroom' now:
www.thescaramangasix.co.uk
www.facebook.com/thescaramangasix