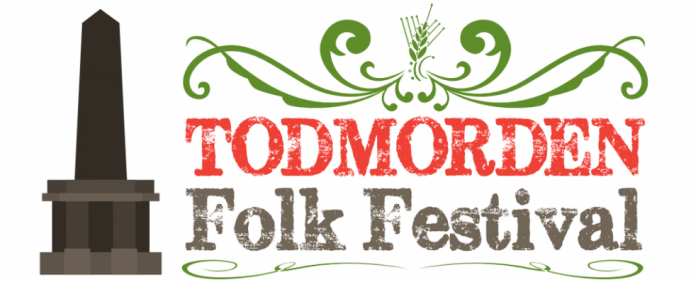 For information and tickets visit the Festival website: http://todfolkfest.co.uk
Artists and bands playing include:
Lady Maisery
In an English folk scene currently bursting with bold and innovative folk music, vocal trio Lady Maisery shine brightly. With their unique approach to harmony singing and thoughtful, striking arrangements of both traditional repertoire and original compositions, Lady Maisery are skilful explorers of the power, beauty and vitality of folk song.
The Furrow Collective
Described by MOJO as 'a mouthwatering collaboration', Alasdair Roberts, Emily Portman, Lucy Farrell and Rachel Newton are four fine soloists sharing a mutual love of traditional songs, from both sides of the English and Scottish borders, with playful, boundary-defying musicianship. They were nominated for two BBC Folk awards in 2015 and this year have been nominated for Best Traditional Track for 'Unquiet Grave' from their latest EP Blow Out the Moon.
Mike Wilson and Damien Barber
Two of the finest exponents of Traditional Song in the United Kingdom; it is difficult to accept that these relatively young men, have a combined 40+ years experience of performing at folk venues.
Raised in Norfolk and heavily influenced by such earlier Norfolk singers as Walter Pardon and Peter Bellamy, Damien is a stylish and distinctive singer, either unaccompanied or using guitar or concertina. Mike Wilson is the youngest member of the Wilson Family, the powerful Teesside singing siblings who have raised the rafters at many a festival or folk club event. Damien and Mike have a rich shared repertoire of traditional songs plus the work of modern folk writers such as Bellamy, Ewan MacColl and Mike Waterson.
Dr Butler's Hatstand Medicine Band
Dr Butler's Hatstand Medicine Band are a travelling troupe of musicological minstrels, peddling the good Doctors unique good-time tonic to all four corners of the land. Formed from a secret combination of early blues and jazz forms, a sprinkle of ragtime, a dash of hot swing, the essence of sweet spiritual, a pinch of the oldest of old-timey melodies and a teaspoon of Vaudevillian and Music Hall showoffery. All whisked together with the most esoteric of folk rhythms.
The Bromleys
The Bromleys are John, Jenny and James (father, daughter and son), each gifted with a powerful voice. They sing a variety of folk songs in three part harmony. Together, they create a rich blend of voices that is unique to their kin. Singing runs through their blood.
Didikai
Didikai present a broad and diverse range of material with their enthralling duo featuring the sultry vocal talents of Amy-Rose and the musical finesse of Becky Taylor. They showcase an amazing breadth of line-up encompassing uilleann pipe and fiddle duets, songs accompanied by uilleann pipes, duet concertina, guitar and fiddle (but not all at the same time!), duelling fiddles, even some northumbrian small-piping delivered with more than a hint of humour and style.
From this enigmatic and highly original due you can expect anything from self-penned songs to traditional Gypsy ballads, rousing chorus songs and catchy tune sets. You are most certainly guaranteed not to get bored!
The Black Box Band
The Black Box Band plays lively English dance music for ceilidhs, barn dances & village hops. Line -up includes – Steve Harrison – melodeon, mouth organ, Chris Coe – hammered dulcimer, Chris Partington – fiddle, Alice Jones – piano, Sue Coe – dance caller & step dancer. They will be leading our Friday night ceilidh to get the festival started.
Cohen Braithwaite-Kilcoyne
Cohen Braithwaite-Kilcoyne is known primarily for his work with BBC Radio 2 Folk Award nominees Granny's Attic however, Cohen has recently made his first venture into performing as a soloist. As well as playing melodeon and concertina, Cohen is a fine singer, having won Bromyard Folk Festival's Future of Young Folk Award for young singers in 2014. Cohen performs traditional songs and tunes from the UK with a particular interest in material from the West Midlands where he has lived for much of his life.
Becky Langan
Born in Rochdale Becky Langan is a percussive fingerstyle guitarist who employs a combination of extended techniques that explore the outermost reaches of the acoustic guitar. Becky employs the use of unique alternative tunings, two-handed tapping, percussive tempos and natural harmonic melodies drawn from her inspirations Andy McKee, Jon Gomm and Thomas Leeb. To this day, Becky has approximately 5000 online YouTube subscribers, and her channel has rapidly grown an appreciative audience from all over the world.
Becky was a semi-finalist on Guitar Star 2016 (Series 2) which aired on Sky Arts – a TV show which scours the UK to discover a world class guitarist. Throughout this competition, she recorded at Abbey Road Studios with producer Tony Visconti and received mentor sessions from many iconic musicians, including; Tony Iommi, George Benson, Wilko Johnson, Jon Gomm and Preston Reed.
Dance teams
Persephone Women's North West Morris
The team are a North West (old Lancashire and Cheshire areas of England) Processional Morris side in a very distinctive kit where black predominates adding yellow and green as noticeable contrasts.
The style is vigorous and precise, the side earning accolades and appreciation from both general and knowledgeable audiences
Oakenhoof
Favourites, regulars, locals. Stars of last year's Saturday night epic at the Unitarian. Oakenhoof are inclusivity at its very best. Clogs, music, morris, rapper, they've got it all!
Ryburn Longsword
Ryburn Longsword have been dancing together since 1994. Some of their dances are traditional and come from villages across Yorkshire, others have been created by members of the group. Members range in age from seven to seventy, most of them living in the Ryburn Valley near Halifax in West Yorkshire.
Bollin Morris
Bollin Morris are a mixed Morris team performing Border Morris, based at the Spread Eagle in Lymm, Cheshire. They perform some traditional dances from the counties that border Wales, some dances created by other teams and some they have choreographed ourselves. The costumes are mainly blues and greens to represent the river Bollin. The team was first formed in 1976 as a revival of the Altrincham Morris team.
More to come!