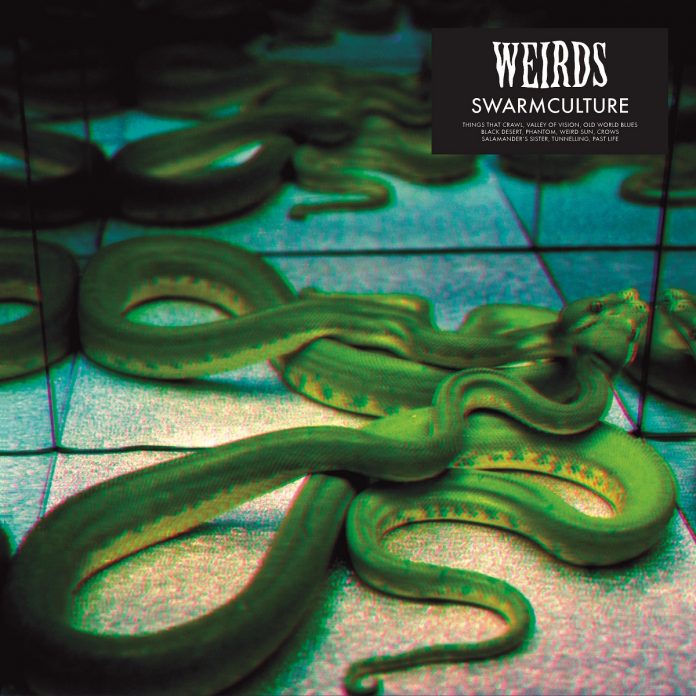 Leeds Psych Grunge four-piece Weirds have released their new single 'Phantom'. The track establishes Weirds trademark sound as one that features mesmerising guitar melodies, juxtaposed by full throttled, distorted soundscapes whilst staying true to pop hooks and structure.
"Phantom is the probably the poppiest thing we've written, but still has a sense of heaviness and ugliness to it. We wanted to write something with deserty, sinewy riffs but something you could also dance to. It flicks between bombastic guitar sounds and psychedelic synths, and the lyrics cut through all the sickly-sweet sludge like razorblades." Aidan Razzall, vocals.
As well as Soundcloud the single is available on Spotify and iTunes.
The single is taken from the band's debut album, 'Swarmculture', due 12th May on Alcopop! Records.
Recorded with Matt Peel (Pulled Apart By Horses, Eagulls) at The Nave , an atmospheric Leeds studio built into a converted church, the band set out to create a dark, heavy, psychedelic record which still had the pop structure and hooks to make people dance.
Following on from 2016's 'Weird Sun' EP , the band intentionally wanted to create light at the end of the sonic tunnel with 'Swarmculture' to provide a sense of relief from the lyrically brutal narrative. The studio location was significant in coining the album title, derived after bassist Matthew Vaughan had observed a flock of starlings in the courtyard, triggering a trail of thought on colonial behaviour and how is transcends to multiple species – including humankind.
"It was a very conscious decision to combine the two words to create 'Swarmculture'. It just seemed to encapsulate the world we wanted to create with this record. With the fact that Western culture is swarming towards a populist right, with people blaming others for parts of their lives that they're not happy with, calling for change before they even begin to think about whether the change will be good or not, we felt 'Swarmculture' reflected the world we live in. Everything swarms, whether it be a colony of ants or the corporate conglomerates. We definitely, and will continue to, try to keep music and politics separate but as any type
of artist, you are definitely inspired and influenced by what is going on around you" – Aidan Razzall
Weirds recently revealed 'Valley Of Vision', the first single from SWARMCULTURE , in the form of a spectacularly cinematic music video.
Tour dates
22 Mar – The Windmill, London
03 Apr – Boileroom, Guildford (w/ The Wytches)
04 Apr – Waterfront Studio, Norwich (w/ The Wytches)
05 Apr – The Horn, St Albans (w/ The Wytches)
06 Apr – Face Bar, Reading (w/ The Wytches)
07 Apr – Sound Control, Manchester (w/ The Wytches)
09 Apr – Wells Forum, Tunbridge (w/ The Wytches)
19 Apr – Portland Arms, Cambridge (w/ The Wytches)
20 Apr – Georgian Theatre, Stockton On Tees (w/ The
Wytches)
23 Apr – Joiners, Southampton (w/ The Wytches)
24 Apr – Clwb Ifor Bach, Cardiff (w/ The Wytches)
29 Apr – Live At Leeds, Leeds
03 Jun – Camden Rocks Festival, London
06-08 Jul – 2000 Trees Festival, Upcote Farm
21-23 Jul – Truck Festival, Oxfordshire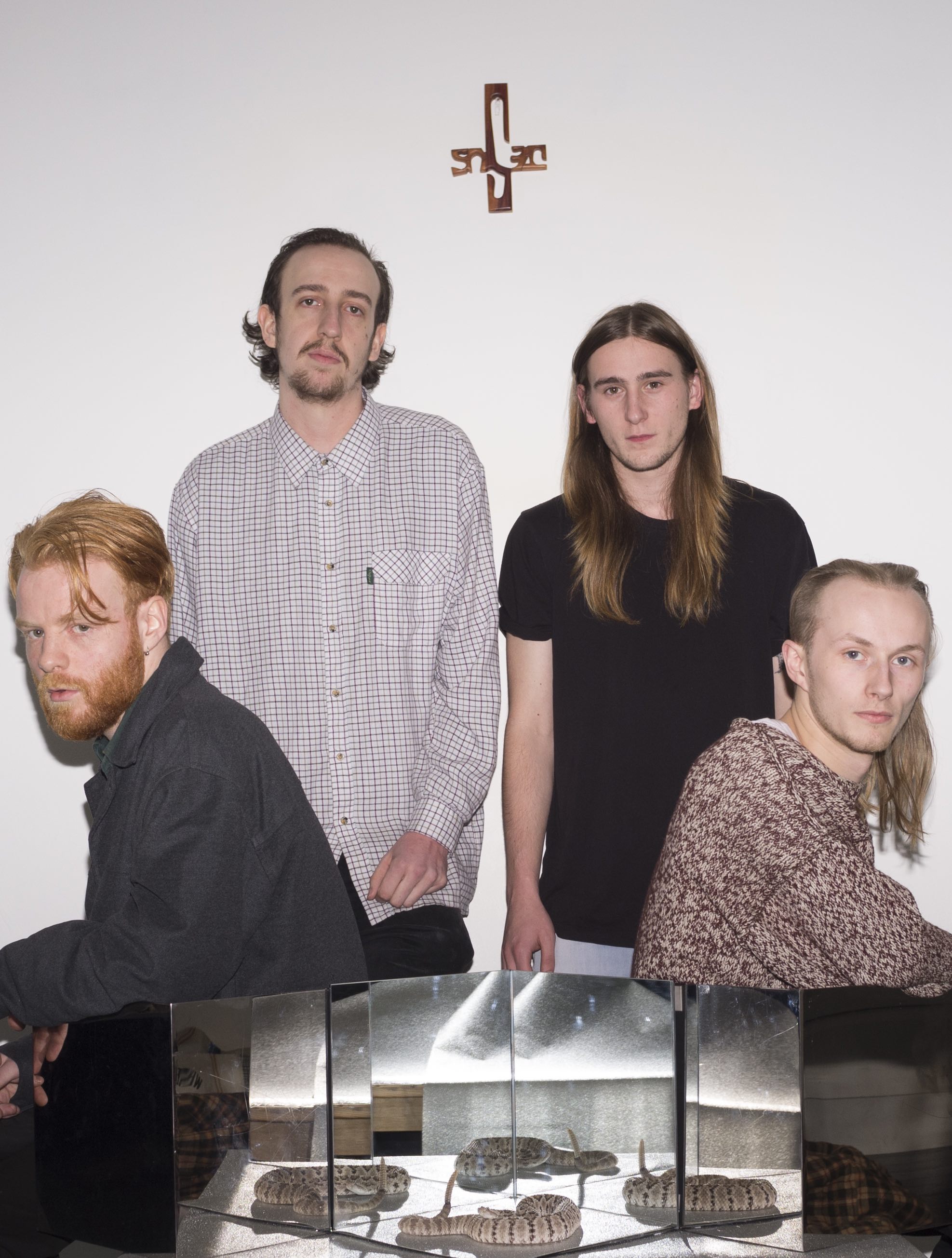 Aidan Razzall – Vocals
Matthew Vaughan – Bass
Zachary Thomas – Guitar
David Nash – Drums