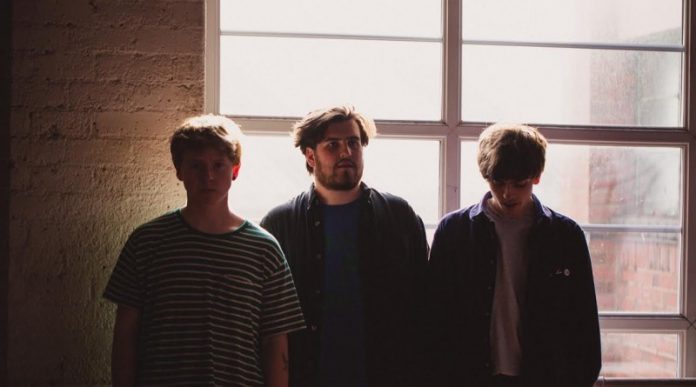 Fabled Birmingham dream-rock trio JAWS are set to unfurl an unadulterated anthem of defiance ahead of a string of UK festival appearances and their newly announced 2017 headline tour – a whistle stop jaunt of the UK which sees the band top the totem at dates in Manchester, London and Oxford.
'Cast' (released March 20th) is the endmost track to be taken from the band's widely-lauded 2017 album 'Simplicity' – a release laden with melodic hooks and daydream sensibilities – lionised as their most accomplished and realised offering to date.
A sonic manifestation of temerity – 'Cast' – evokes a sense of self-determination and of overcoming inner turmoil. An official video comprised of live footage from the Simplicity Tour is slated to follow the tracks release.
Making the most of an abundant harvest JAWS will also offer up 'Fruit' as the B-Side to 'Cast'. Released April 10th 'Fruit' is an up-beat off-cut that was omitted from the 'Simplicity' song cycle.
B-Town's A-Team will be leading the charge at headline dates in Manchester (25th), London (26th) and Oxford (April 27th), as well as succession of UK Festival slots that includes Y Not Festival, Hit The North and Live At Leeds. Nottingham's ubiquitous indie trio Kagoule are set to pull their weight as main tour support for JAWS headline shows.
JAWS 2017 Live Dates
April 1st – 2Q Festival, Derby
April 25th – Club Academy, Manchester*
April 26th – Scala, London*
April 27th – The Bullingdon, Oxford*
April 28th – Hit The North Festival, Newcastle
April 29th – Live At Leeds, Leeds
April 30th – Handmade Festival, Leicester
July 21st – Truck Festival, Oxfordshire
July 28th – Y Not Festival, Derbyshire
*Kagoule support
JAWS are: Connor Schofield (singer/guitar), Alex Hudson (guitar) and Eddy Geach (drums)