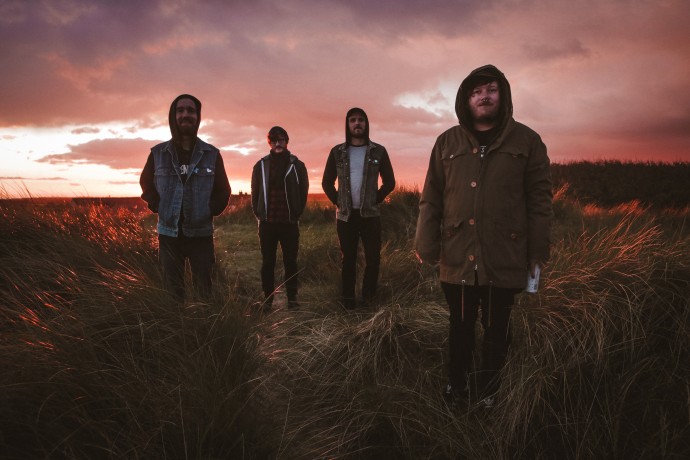 Limbering up for their eagerly awaited new album 'Alamort' (out 16/02/2018 via Xtra Mile Recordings) Ducking Punches are back to whet appetites for the release with a brand new single: 'Distant Shadows'.
Unafraid to flaunt their literary chops, the title of this latest track is an intended lyrical play on the words of the Ancient Roman poet and philosopher, Horace:
"Pulvis et umbra sumus. (We are but dust and shadow.)"
Offering further insight into the heart of "Distant Shadows", frontman Dan Allen says: "Distant Shadows is about drifting apart from friends through a lack of trying and a lack of common ground. It focuses on how fickle friendships are not healthy to have in your life. The title is a play on words, taking the line from Horace, and twisting the meaning."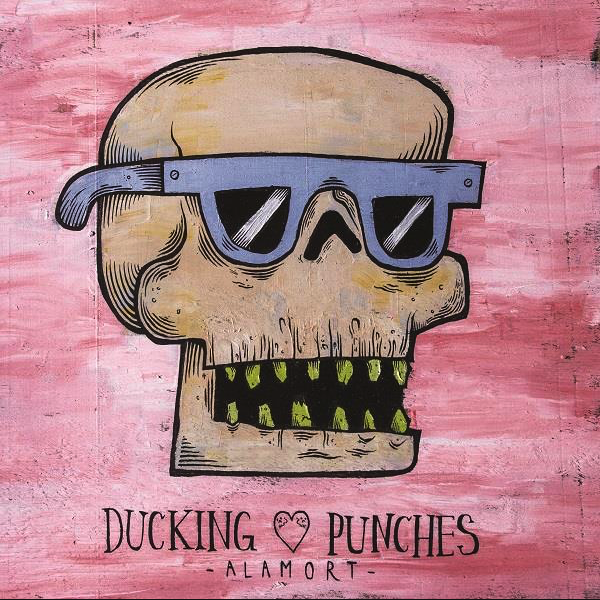 With its title taken from an old archaic term meaning to be 'half dead from exhaustion', 'Alamort', the tense and exhilarating new album from Ducking Punches will be released on 16th of February 2018 through the Xtra Mile Recordings label.
Around the release of the album, the band will also be playing a series of live dates including a launch party at London's The Lexington (16 Feb) and an un-missable hometown show at The Arts Centre in Norwich (17 Feb). Plus, the band are now delighted to announce a slew of shows across the UK for later in the year, with pit stops across Wales, Scotland and England – full dates and details below.
TOUR DATES 2018
16th Feb – The Lexington, London
17th Feb – The Arts Centre, Norwich
* * *
7th April – Peterborough, The Ostrich
8th April – Bristol, Crofter's Rights
9th April- Leeds, tbc
11th April – Edinburgh, tbc
12th April – Warrington, Old Town House
13th April – London,Nightclub Kolis (The Lounge)
14th April – Brighton, Washed Out Festival
16th April – Nottingham, Bodega
17th April – Newport, Le Pub
18th April – Stourbridge, The River Rooms
19th April – Manchester, Manchester Punk Festival
27th April. Bolton, The Alma
28th April. Shelby. Pop Punk Pile Up Festival.
5th May 2018. D-Deutzen, Rock am Kuhteich
25th May. Hamburg, Hängeviertel festival
26th May. Braunschweig, B58
16th June – Indie festival, Bavaria
13-15th July. Mighty sounds. Cz
+ More to be added…
The info
Originally the solo acoustic songs of vocalist and guitarist Dan Allen, Ducking Punches are now a punk / folk / rock quartet. Hailing from Norwich, the band have over 1,000 shows under their belt, including a European tour in 2014 with Frank Turner and Andrew Jackson Jihad, as well as festival sets at Reading and Leeds, Download, Groezrock, FEST and support slots alongside The Hold Steady, The Menzingers, Teenage Bottlerocket, Franz Nicolay and Leatherface. With three former albums, including their first on XMR, 'Fizzy Brain', they've collectively cranked the vitality and volume while building melody, texture and drama with violins, gang vocals and amplification, all the while retaining the pace and dynamics that brought Ducking Punches to such live acclaim.
Ducking Punches are:
Dan Allen // Pete Wright // Marcus Gooda // Ryan Hillier
w/ https://duckingpunches.bandcamp.com
f/ https://www.facebook.com/duckingpunchesuk/
w/ https://www.xtramilerecordings.com/ArtistDetails?Aid=XMR_AR_143