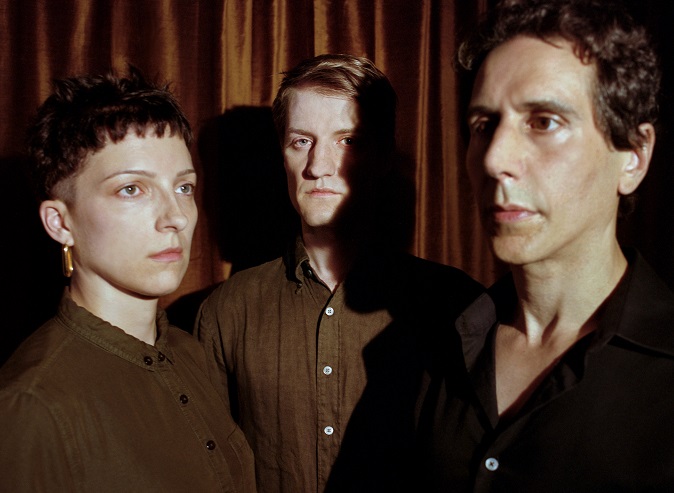 Following the organic buzz around shows at SXSW and two early singles for Council Records (Scalping, Talk Show) in "Clearly A Crisis" and "Fear My Society", NYC's The Wants return with new track "The Motor", along with news of their much-awaited debut album release and a headline UK tour. "Container" is due March 17th and promises gloomy, intelligent post-punk that captures the darker elements of American society.
As The Wants wrapped up 2019 with their first UK headline tour dates, they begin their new year tipped ahead of 2020 by the likes of NME, DIY, Dork and more.
Where previous single "Fear My Society"'s foreboding exploration of human flaws drew airplay on daytime and evening BBC 6 Music shows, "The Motor" arrives on a rush of revved-up electronics and notably uneasy guitar and bass riffs, as guitarist and vocalist Madison Velding-VanDam explains:
"The track was initially intended as an instrumental, that we adapted over time to include vocals. Whenever we play live, The Motor always seemed to be the track with the most immediacy, which inspired us to think further about how we could elevate the track to more than just a live instrumental.
I first had the epiphany for the spoken word vocals that feature in "The Motor" whilst re-watching the introduction to one of my favourite movies, David Lynch's "Lost Highway". In it, racing pavement reveals only level white dotted lines shrouded in darkness as David Bowie croons his sinister, 90s industrial art-rock masterpiece, "I'm Deranged". Taking elements from this, alongside a general feeling of unstoppable locomotion, we arrived at something that captures a mood somewhere between Cybotron's "Cosmic Cars", Kraftwerk's "Autobahn", and Nine Inch Nails' "Closer"."
Pre-order the album Container from the Council Records website HERE or via Bandcamp HERE.
Tickets are now on sale for The Wants' upcoming Feb / March UK tour dates. See the band live at the following venues from next month. Tickets are available HERE.
Feb 26 – Bristol, The Lanes
Feb 27 – London, The Lexington
Feb 28 – Manchester, YES (Basement)
Feb 29 – Glasgow, The Poetry Club
Mar 1 – Leeds, Brudenell Social Club
Mar 2 – Birmingham, The Sunflower Lounge
Mar 4 – Brighton, The Hope & Ruin
More about "Container"
Container was recorded and produced by ​Madison Velding-VanDam and ​Jason Gates at HANJIN, their shipping container converted to studio in a Chinese factory parking lot, as well as respective home studios. The Wants slowly drafted the record over three years, starting with their more post-punk ideas and slowly mutating to include their more adventurous interests in techno, experimental electronic, and ambient music. The process was one of constantly re-imagining a tracks' potential, generally leaving the melody and lyrics — or the core song as it could be played on an acoustic guitar — in tact, weaving new ideas in and around the initial structures. Entire songs and versions would be scrapped after realising that they didn't fit the overall palette and album vision, which became clearer and clearer. That the album's polished sound was captured in the band member's respective bedrooms and rehearsal space is a testament to their attention to detail: Velding-VanDam is a seasoned bedroom pop auteur, and Gates has a wealth of studio experience (Debbie Harry​, Angelo Badalamenti, Lykke Li, My Morning Jacket). They recruited pop and hip-hop engineer ​Jeremy Cimino (J. Cole, Pharrel) for his ability to give their rock instrumentation a fuller sound that explicitly differentiates it from the ubiquity of more genre-abiding contemporary indie recordings.
The Wants are:
Madison Velding-VanDam – guitar, vocals
Jason Gates – drums, electronics
Heather Elle – bass