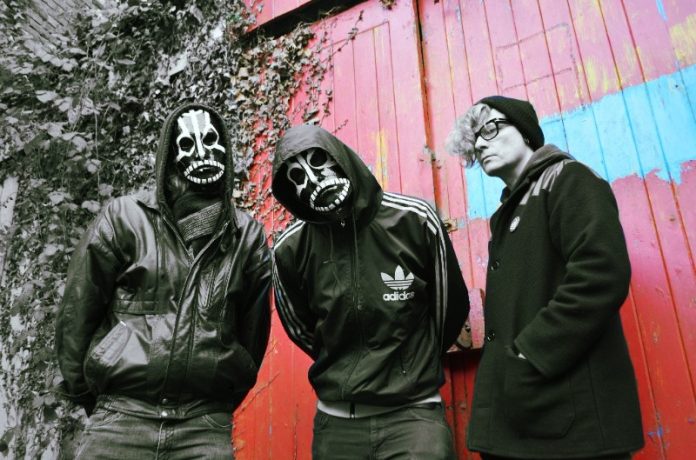 The new body of work will form the band's new album – the follow up from 'Dual Sides' – and has once again been produced by Beat Demon and features instrumentation from the live band throughout. 'March Forward' is the first taste of the of the new work. It will be released on 28th April and is available for streaming preview in the meantime.
The full line for the gig on the 16th June is: Ceiling Demons, Dan Audio & The Breaks, Terra-ist and Impyus.
The band say about their live shows "Ceiling Demons shows tend to be emotionally invested experiences. Currently featuring live guitar and drums, the band proudly play with their hearts on their sleeves, performing as if every show could be their last. Expect sincerity & sweat".
Gig details
Ceiling Demons
Purveyors of obscure hip-hop. Embodying the spirit of punk and the heart of trip-hop.
"It's great to hear hip hop with sincerity again." – Arrested Development (Hip-Hop legends)
"Amazingly powerful & heartfelt" – Tom Robinson BBC 6 Music
"Their choice of music and words once more far belies their age."- Louder Than War
They've supported De La Soul, Young Fathers, Sleaford Mods and Busdriver, and played many major festivals.
Dan Audio & The Breaks Live
"I love your sound, reminds me of Sun is Shining by Bob Marley" – LSK of Faithless
"Check out Dan Audio from the UK playing a great live set" – Tuff Gong Worldwide
Pulling together samples and big beats from all genres to create his music. Mixing super soulful vocals and rap lyrics he creates melodic storytelling like no other and has recently teamed up with The Breaks to bring an awesome live experience. Dans music has been promoted by Bob Marleys record label Tuff Gong Worldwide and Bobs Official Social media pages.
Terra-ist
A hip-hop & bass heavy, electronic infused four-piece from Yorkshire
"Addictive – powerful, tender, refreshingly honest" – Yorkshire Evening Post.
"Could be your new favourite band" – Vibrations Magazine
"The sound of this band excite me" – Leeds Music Scene
Attracting considerable attention from the press and BBC Introducing.
Impyus
"A really avant garde and new wave sound that might catch you completely off guard…' – Music Season
Their EP – Tiptoe, is available at all major download stores.
£6 tickets from Skiddle. Jumbo Records. Crash Records. Or bands.
£7 on the door. 18 event.
Facebook Event: https://www.facebook.com/events/407069599674518
Tickets available here from Jumbo http://www.jumborecords.co.uk/tickets.asp?event_id=23367&area_id=0&venue_id=0&when=&sort=