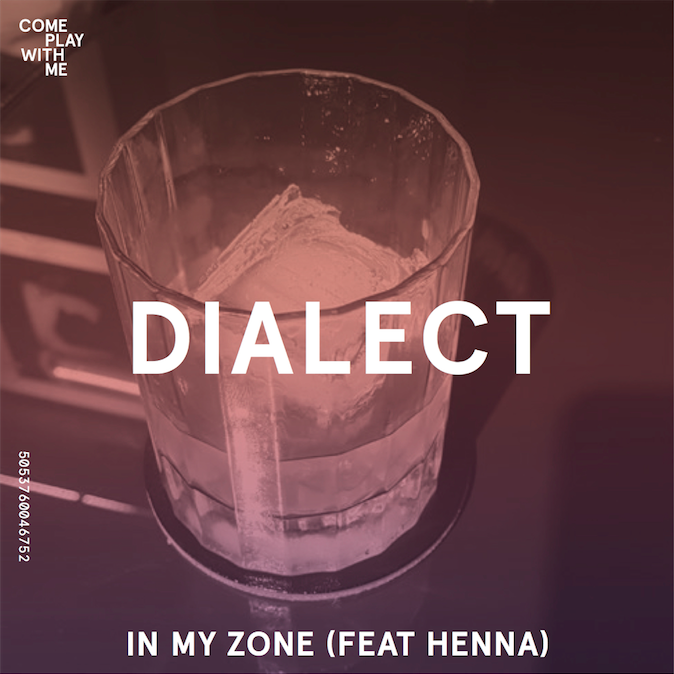 Undoubtably one of the brightest stars in Leeds' rap scene & one of the finest MCs in the UK, Dialect is emerging with his new single 'In My Zone'. After taking part in rap battles across the world, performances on Radio 1 Xtra, Lord Of The Mics, Don't Flop, SBTV & Tim Westwood TV, and captaining a team for Red Bull's "Grime-a-side" competition, Dialect has now directed his focus on the booth.
The track is about self-worth, appreciating your own successes & the importance of reflecting on where you are. In Dialect's own words, "'In My Zone' is about those times I have in my life where I become withdrawn and remember how I got this far. Sometimes it's hard to contend with everyone else and their ideas of you but I have to remember I'm here because of myself."
As well as Dialect's relentless scattergun delivery, 'In My Zone' also features Henna who provides the hook for the chorus with a silky smooth delivery, the perfect accompaniment to Dialect's direct & intense flow. Speaking about the track, Henna explained "It's a reminder of the hard work you put in on your work and life – even though it's greatly appreciated that other's help you, it's important to pat yourself on the back and take a minute for yourself".
Dialect was selected to be part of this Come Play With Me release following their open submission call out in 2018. The judging panel that picked Dialect included key tastemakers in the UK with BBC Radio 1's Abbie McCarthy, Roisin O'Connor from The Independent, Simon Rix from Kaiser Chiefs & David Martin from the Leaf Label all praising Dialect. This was key to 'In My Zone' as Dialect explains "I took influence from what won me the CPWM competition, my track 'Do Your Thing'. It displays my flow & rap ability at a grime pace but here the instrumental isn't grime. It's more laid back & melodic. I wanted to keep the essence of what brought me to this stage."
Dialect has performed at King Of The Dot, Canada's premier rap battle league & is a team captain regular in Red Bull's Rap Battle League with several Man Of The Match accolades awarded to him. Staying true to his name & West Yorkshire roots, Dialect delivers in his raw Leeds accent, staying real throughout. He's not afraid of hard work, regularly taking to the streets of Leeds to busk, honing his flow. 2019 is set to see him rise further with 'In My Zone' leading a string of releases.
'In My Zone' by Dialect (featuring Henna) is released on 7" vinyl via Leeds based record label Come Play With Me on the 5th April 2019. Limited signed copies of the vinyl can be ordered from www.cpwm.co. The track was recorded by Houdini with production by Blizzard.
Dialect's 'In My Zone' 7" single is backed on the other side by Talkboy's 'Wasting Time', a fantastic slice of indie from a band who have been receiving rave reviews following early singles.
LIVE DATES
5th April – Hyde Park Book Club, Leeds
28th June – Belgrave Music Hall, Leeds
DIALECT ONLINE
FACEBOOK
COME PLAY WITH ME ONLINE
FACEBOOK
COME PLAY WITH ME is a not-for-profit label based out of Leeds which looks to showcase the amazing talent coming from the region. It is best known for its series of split 7" releases that have included Cinerama (The Wedding Present), Team Picture, The Golden Age Of TV, Dead Naked Hippies, Treeboy & Arc, Katie Harkin, Marsicans & Magick Mountain.