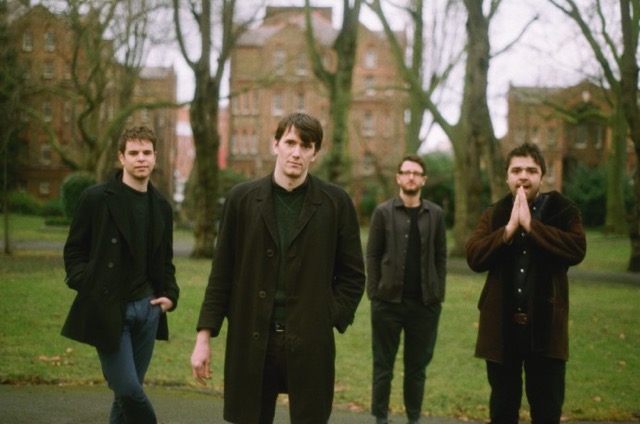 Shaking Chains borrowed their name from The Masque of Anarchy, a poem written when Shelley was in exile, to portray his disgust with the Peterloo Massacre and the encroaching parochialism of the England in which he fled.
More Chartists than chart hits, they are a four piece produced in the north long after production halted, currently treading water under the dark streets of London (having played music together, in one form or another since they were at school).
In an age where groups live and die in the time it takes them to amass student loan debt, they have stayed together, like a dysfunctional family – chained – through mutual misunderstanding, begrudging love and harrowing shared experience.
They've seen the changing musical landscape gorge on itself and spew out pale imitations, enough times, to inoculate themselves from hype and ceremony. Instead, they've concentrated on their neurotic craft and sullen art.
This AA single is the bands first release.
Shaking Chains are:
Jack Mahoney – Lead Vocals/Guitar
Nathan Mcilroy – Bass/Vocals
Alex Solo – Guitar/Vocals
Jack Hardiker – Drums/Vocals
The single is being released digitally and physically, on 500 hand numbered 7" vinyl (100% analogue).
Single Launch Live Dates:
MARCH 25th Salford Eagle Inn
Tickets: http://www.ticketweb.co.uk/event/shaking-chains-single-launch-tickets/266009
March 29th London The Islinton
Tickets: http://www.livenation.co.uk/Venue/560137/the-islington-tickets