The Buzzcocks played their first gig supporting The Sex Pistols in Manchester in 1976; this is a fact that has remained in the band's bio for many years. Some 40-odd years later Sheffield based Celtic Punks Shanghai Treason played their first gig supporting Buzzcocks at Gorilla in Manchester, a fact that will no doubt remain in Shanghai Treason's bio for many years too.
Around the same time, Shanghai Treason released their first single 'Devil's Basement'. A two-part UK tour followed where the band made their first tentative steps onto the national scene, playing shows in London, Bristol, Birmingham, Edinburgh, Liverpool, York and more. This included the band's first sizeable local headline show at Corporation in Sheffield; where much to the band's amusement, gig posters had quite literally been plastered on every lamp-post in the city.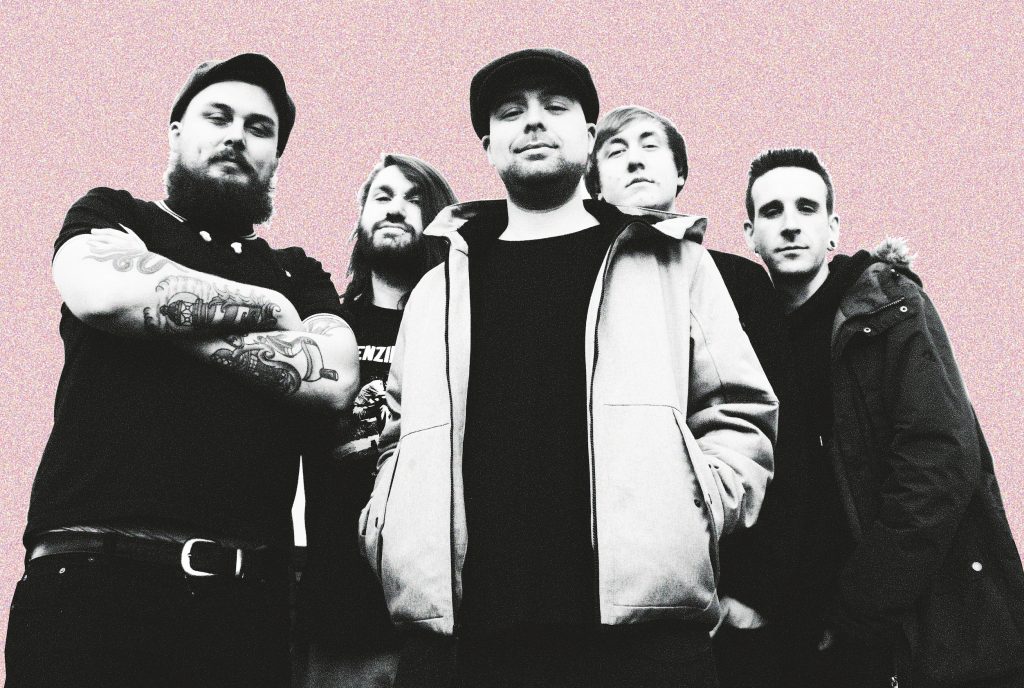 Shanghai Treason's second single 'Drowning Heart' helped to cement a loyal local following who've seldom missed a gig since those early shows and now the band are looking to further expand on this with their latest release 'Can't Even Hang A Man Right'.
"I wrote the lyrics about Brexit" says singer Sam Christie "I, like many people, was surprised at how easily those in power at the time built a national narrative around what seemed to me to be such a self-destructive idea. Then they made such a hash of it and it dragged on forever. I remember thinking 'bloody hell… these lot couldn't even hang a man right' "
Guitarist Tom Jackson adds: "This is absolutely one of my favourite Shanghai Treason songs. We've been playing this song fairly early on in the set at the shows up to now, and after the 4 count when this kicks in the room explodes and we let people know that we're here and we mean business."
We asked our writer Frank to tell us what he thought about the track, here's what he said:
"'Can't Even Hang A Man Right' is a rip-roaring riot of a song. While the band describe themselves as Celtic Punks, this may be bringing to mind something that sounds like The Pogues, you'd be wrong. This is harder, rockier, punkier. I mean yep, there's banjo, but there's hard-rocking riffing guitar in spades. And while you'll be moshing in seconds, there's a wonderful slow drop-out section that you can get your breath back in, before it revs to the max, and you're bouncing round the room again. This is one cool song, it rocks"
So there you have it. A song written about Brexit but released during the coronavirus pandemic; when the country is finally rallying together after a turbulent number of years. The band say, 'Let's hope we've seen the back of sleight of hand dirty politics from Westminster and the beginning of something else but as the lyrics suggest "You can't trust the rats by the river."'
Stream/Download 'Can't Even Hang A Man Right': https://smarturl.it/CantEvenHangAMan