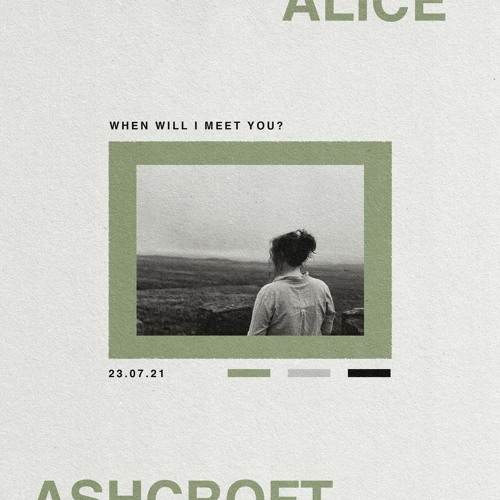 This is, rather modestly, described as a pop song on the preview stream. And on one level it is pop; if huge ballads are included under that umbrella. But on another level it's something different from pop, something richer and more classic. For you see this song includes elements of folk and something that comes close to pop-rock (although not in a heavy way).
This song has a beginning, a middle, and an end. The beginning is folky with hints of bedroom pop – acoustic guitar to the fore, The middle bursts into full life in an almost strident way, and the end returns to that folk-ish gentle feel.
The icing on the cake of this track is Alice's voice. Having reviewed previous releases it's always been her voice that grabs me, and this is no different. Her voice on this track suits the song; it's small and anxious, almost unsure and nervous; it's compelling and charming, and tells the story in the tone and feel.
If this is pop then it's pop that doesn't sound completely like pop. It kinda reaches back to those big classic pop ballads of the past while having elements of pop now. It might be better to describe this as music, great and wonderful music that's going to appeal to everyone.
A great song, fantastically put together, and sung wonderfully. Do we really need anything more?