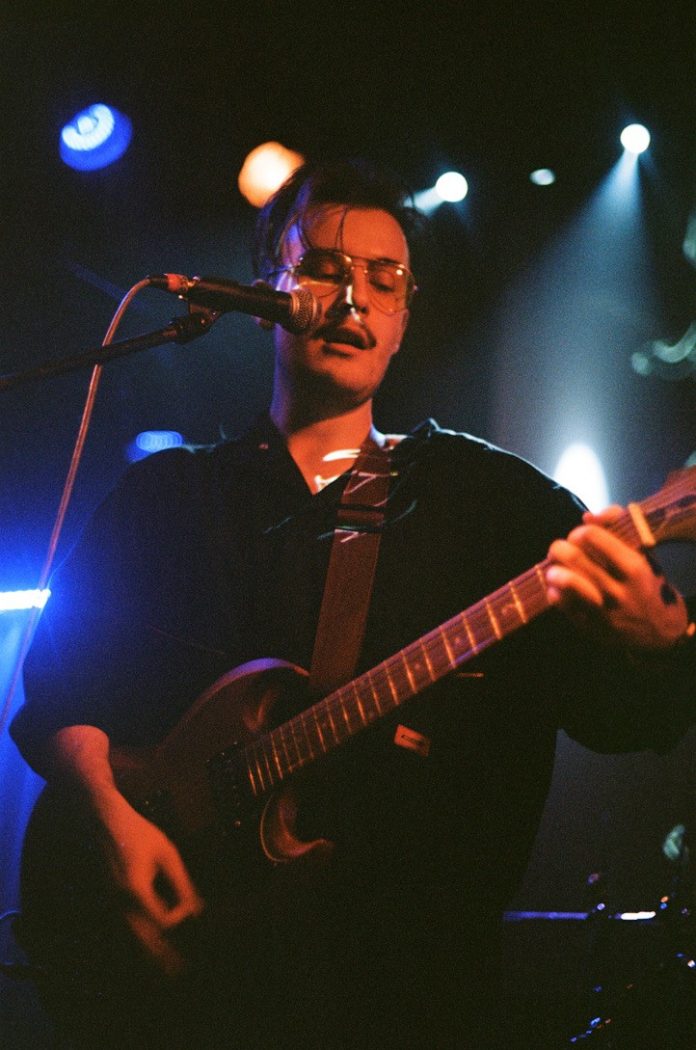 This is insane. It's grin inducingly fantastic. I wouldn't generally describe myself as a fan of electro-indie but, this, this is on another level, a whole genre all to itself.
Early computer games bleeps and tones, huge 80s' synth driven dance rock, bombastic slightly goth vocals. Let's be honest here the term electro-indie is inadequate to describe this; it's at moments like this that I find myself wallowing in a sea of joyous confusion. I mean it's undoubtedly retro but in a way that couldn't have happened back in the day; it's just too much of a mash-up of things that span years of music.
The fact that it starts with a ring tone and ends with a 'phone disconnected' message just adds the seasoning to it. It points to an awareness that what Answer Phone is doing here has a call back to the past(s). There's an archness to this, an indication that he's aware he's making something theatrical or a musical art study. Yes, it sure hits that art pop/rock mark.
Archie had this to say about the song "Disco Dancer is the most synth heavy track I've currently written and is the direction I can see future songs following. While this song originally had over five pages of verse, unfortunately this didn't make it to the final edit as the first take of the song was over seven minutes long!"
And yet, my attempts to put this in some sort of context are wasted for this is a glorious track that insists you get on the dance floor and throw some (vaguely retro) staccato dance shapes.
This is simply fabulous.
The info
Answer Machine is an electro indie artist from Leeds. Building on previous releases such as the single 'Alarms', written with Bernard Butler (Suede, Mcalmont and Butler, The Tears), 'Disco Dancer' is a narrative on two people trying to force a meaningful relationship out of the fact that they have nothing in common besides going out, in a desperate attempt to distance themselves from everyday life, as much as possible.
Answer Machine's is Nottingham born Archie Banks. After years struggling to break into the indie scene with his clarinet playing to the dismay of grandmas everywhere, they turned to writing chorus filled, instantly memorable melodies. With a live set up of keyboards, guitars, vocals and any instrument they have been able to get his hands on, no one gig has ever been the same.