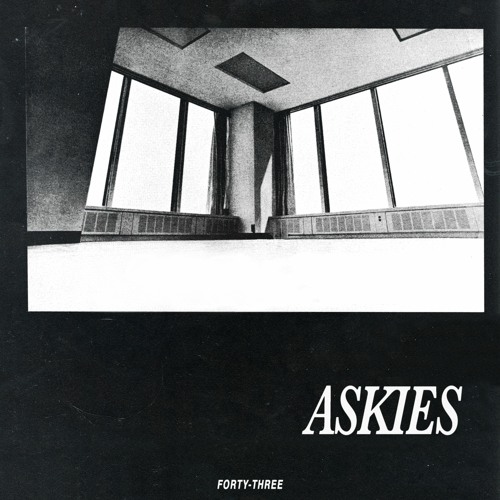 I really, I mean really really liked, the last ASKIES' single I reviewed – 'Easy' and this is very much in the same vein.It's alternative rock but it's smooth and comes with a pop edge.
So let's identify and define that pop edge. It's in the oh-so bloody earwormy tune, it's in the vocals which have something of a soulful sound. But at its heart it's alt-rock so it does that guitar – but it's as sweet as, it does that quiet/loud thing. It doesn't forget its roots but they are a starting point rather than an ending point.
And ASKIES' are a band who have the musical chops to back up what is actually a pretty complex song. There's sparse clever drumming, there's guitar that rocks but never quite gets too much for the song. There's great light and shade – or if you will dynamics. But for me it's the vocal that's the absolute star of this track. The song calls for some great vocals and they've got it. And what we end up with is a song that's catchy, played and sung with feeling. A song that's been put together with craft and skill.
Call it pop/alt-rock, call it adult oriented alt-rock (AOA anyone?), call it rock with a pop edge – does it really matter? It's just a great song played and sung really fantastically. Isn't that all we need? Let's stop getting bogged down in that 'I really only like alt-rock and maybe indie-rock, but indie-pop, nope' or any possible variation on that sort of statement. There's only two types of music – good music and bad music; and what's good and what's bad is up to you to decide.
I'm going to say that 'Forty-Three' is good music, really great music. And it's something you should make some time to hear. Got that?