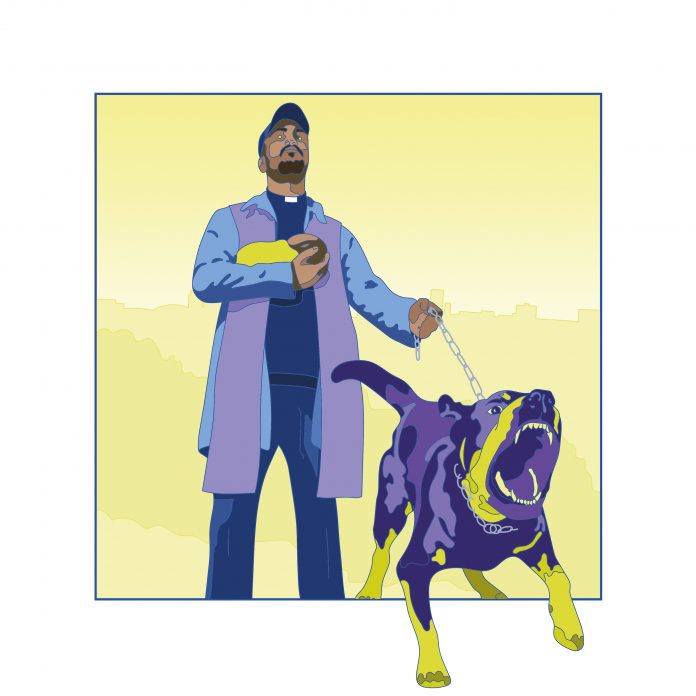 First some news; Blue Kubricks have signed to Monomyth Records. This is their first release on the label.
In contrast to the last single I reviewed – 'You're A Beach' (read the review) – this is a gritty piece of ridiculously fast rock'n'roll. Just – but only just – on the right side of that line of ragged, garage-y and hanging it all out there. Noisy guitars, short flashy 80s' guitar solos, trashing drums, vocals that thrill.. But in all that grit there's a tune, a really catchy tune, and boy can you cut a rug to it.
But hey, wait there's more. A fantastically overwrought emotional 'spoken section'. A beautiful lull before the storm section. The cherry on the icing on the cake.
In thinking of a 'sounds like' I keep coming back to those rock'n'roll bands of the 70s and 80s – for me there are hints of The Sensational Alex Harvey Band, possibly The J. Geils Band, more than a little of Hanoi Rocks – possibly just a taste of indie-rock and something of a NY Punk sound.
This track is on the bad side of addictive; you're going to want to play it again and again, just for that oh-so good feeling it gives you. And louder and louder. This is rock'n'roll to the max, and it kicks butt, big butt. This thing is on fire. Do we need this? Fuck yeah.
The info
The band are:
Jim (Vocals/Guitar)
Jesse (Drums)
Alex (Bass)
Jacob (Guitar)