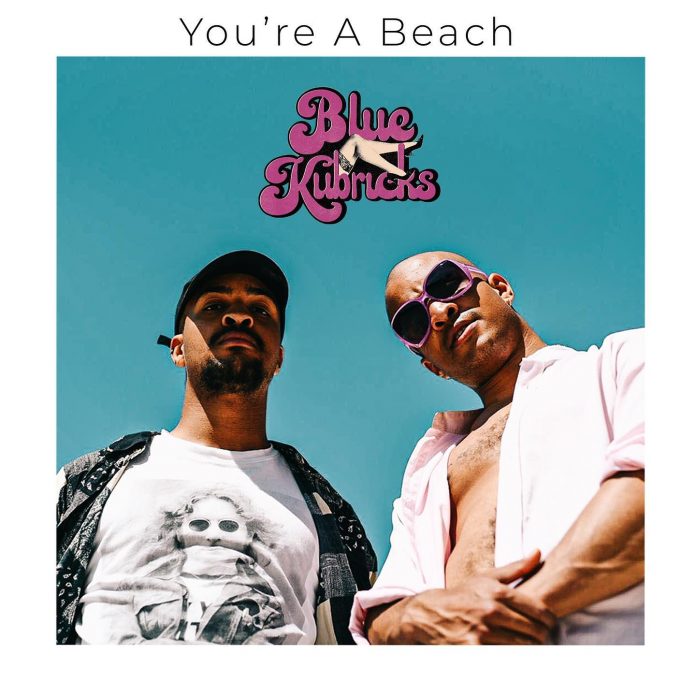 It's a while since I reviewed a release from Blue Kubricks. That last review being 'Heroin' back in April this year. I loved that track so I approached this release with a certain amount of excitement.
I'm going to be honest, I wasn't sure about this the first time I played this through. This may be because the band had labelled this 'alternative rock' on the Soundcloud preview stream. And it certainly isn't that, not in any way, shape or form. It's something completely different. Once I'd got used to that – and it took another two plays – I became rather attached to it.
I'm going to call this laid back West Coast rock, imagine if you will 'Hotel California' period Eagles. It's kind of rock with a funky soul-y edge. I think they call it Yacht Rock, may be wrong. But it has a charm all of its own – there is a spoken section, chanted vocals, more than a touch of humour in the words. Oh, and the creamiest guitar break.
Taken individually I'm not entirely sure that it works but it's when you add all of them together it works, it's way more than the sum of its parts.
It is something that is unashamedly retro, it took me back, way back to the days of my youth. Bizarrely it's the kind of thing I wouldn't have liked at all way back in my youth but as we grow our tastes change, expand, and now I really like it.
I'm guessing to really appreciate this, you need to set the scene – palm trees, over decorated cocktail – preferably served in a pineapple. Given that these are probably in short supply right now, just imagine it, crank up your system and let the good times roll people.