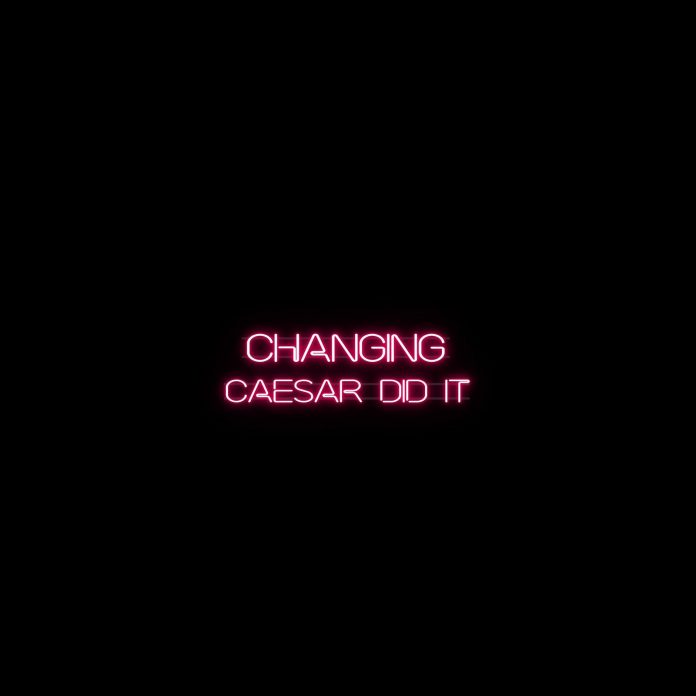 Casar Did It – I have to admit I have more than a passing fondness for the band's name – are from Sheffield and they play loud grungy rock that – as they say – your mum wouldn't like. Just as an aside my Mum wouldn't have liked it at all, but I've met some mums who probably would. I just don't want any mums who love loud grungy rock to be put off.
But there is something more to this band than out and out rock – there are great vocals that hook you in, more than the odd moment of subtlety, great guitars and drums that pound so hard you can feel them inside.
There is a point where heavy rock and grunge meet, Caesar Did It inhabit that point (at these as far as this release goes). Yes, it kinda follows that Grunge form but the playing is more heavy rock. This isn't a criticism, I love music that crosses genre borders. I love loud rock music of many types. I love this single a hell of a lot.
This is one, for in these times when we can't get together, for those moments when you just need something you can throw yourself around a room to. And come the time we can finally get together, one to play as loud as you dare and just rock out together.
And, just in case you need to know, this sounds better the louder you play it. Caesar Did It you done it, you done good, way way good.
The info
Grunge trio, combining hooky vocal melodies, in your face fuzzy guitar riffs and pounding drums that will probably put off your mum!
Kane Barton – Vocals, Lead Guitar
Luke Harris – Vocals, Bass
Elaina Nixon – Drums
https://www.youtube.com/channel/UCZCoNQoEL3lvKy3aSY1RawA/featured https://open.spotify.com/artist/7eTRxemsp99tDdSHwnhVXx?si=fmXQbmKxR6SOiCPX8iqxrw
https://twitter.com/CaesarDidItBand
https://www.facebook.com/pg/Caesardidit