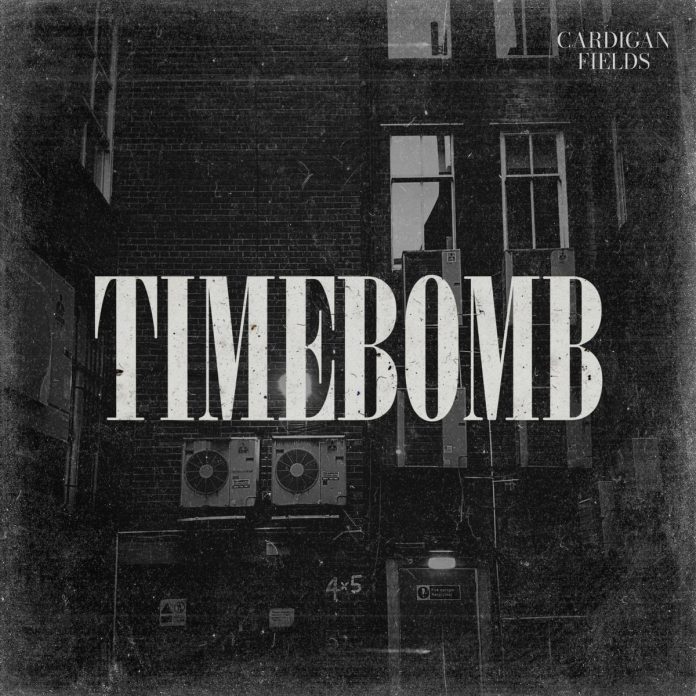 I know very little about Cardigan Fields beyond the fact that they come from Leeds, that this is their second single and have a somewhat mysterious, but way cool, name. So all I have to go on is the music, and the music is damn fucking fine.
'Timebomb' is a guitar heavy rock track but, and this is the crucial thing, it comes with sass, it comes with a sneery punk edge. They kinda remind me of Hanoi Rocks (one of my favourite bands way way back) but heavy, way heavy.
This track comes with guitar – guitar that swings, guitar that screams, guitar played with an audible sneer. It comes with punky sneery vocals. It comes with an attitude that is writ large. It comes with no frills but with an ear for subtle – take some time, this is not just mindless trash.
They appear to describe themselves as alternative rock; to be honest I'm not too sure about that. It sounds like what we used to call heavy rawk'n'roll. The thing I'm trying to avoid saying here is that it reminds me of glam metal, heavy glam metal. I'm avoiding it because that comes with something of a, let's call it, a stain.
But when it comes down to it, whatever you call it, this is rock, fucking great rock. Music to play at painful volumes, music to annoy your local neighbourhood. Music to go wild to.
Play loud people.