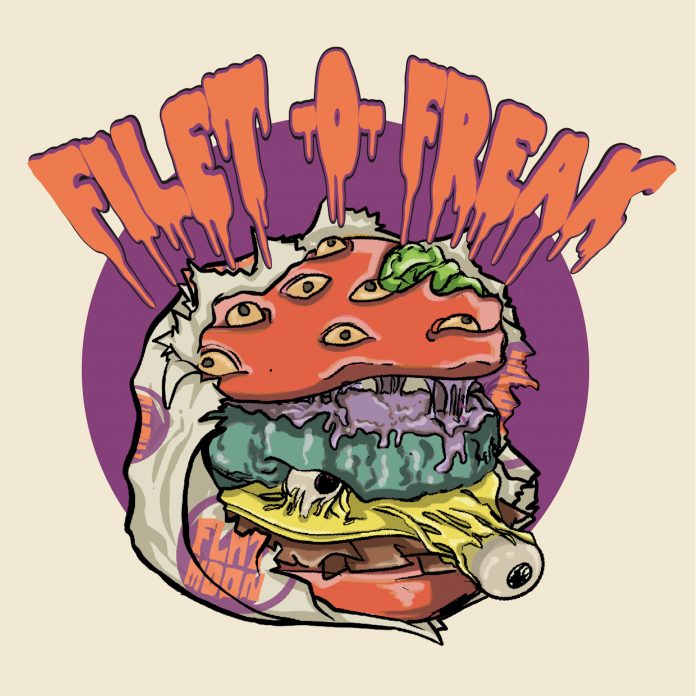 Oh wow, this, people, is freaking huge. There is just no other way of describing it. 'Filet-O-Freak' is a riot of Pfunk laced with a hefty dose of heavy psychedelia – yes there are echoes of Sly and The Family Stone here, and this is a very good thing.
This is their first release to feature their new saxophone player – Scarlet, and boy her playing is a joy. And the rest of the band are funking it to the max, and beyond. So riotous and unhinged is this track that it feels that it may fall apart, that they'll lose the groove at any moment; spoiler alert: they don't. The feel here is live, the best live you've ever heard. It's tight to the point of breaking but loose and real. You hear me. The vocals are appropriately out-there, and they bring a message.
'The lyrics promote the positives of embracing your individuality, and encourage the celebration of the bizarre or unfamiliar'
And it's a journey – starting with voices, heavy guitar bursting in, building to a bass heavy funk, breaking down to the grooviest saxophone, and taking it up again to the max.
Flat Moon are bringing the heavy funk people. Get up, get down, freak out, dance yourself into a small sweaty heap. It's that freaking simple.
The info
Flat Moon are:
Jacob Kendrew
Mathew White
Alistair McCarthy
Alex Woods
Euan Kneale
Scarlet Bishop
https://www.facebook.com/flatmoonband/
https://www.instagram.com/flatmoonband/