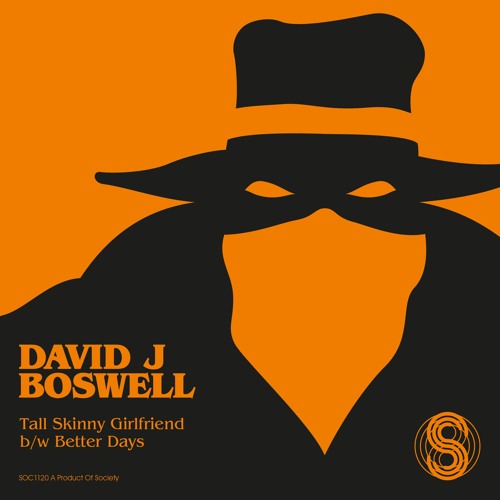 What first attracted me to this pair of songs is that they're intriguing, they're observations and musings on life. What that means to me generally is folk music and these do have a hint of folk. Perhaps we might describe them as Alt-Folk or Nu-Folk, folktronica, or even, in the case of 'Tall Skinny Girlfriend' folk-pop. Or perhaps we could just give up trying to fit them into a niche.
'Tall Skinny Girlfriend' is a gently funky track. You can hear that hint of folk if you listen hard but, hey, it's the whole we're interested in. It kind of bounces and bubbles along for all of it's 1 min 17 seconds. It is indeed a short song about liking tall skinny girlfriends set to a vaguely retro electro beat punctuated by a kind of repeating acoustic guitar. Strangely, or perhaps better brilliantly, it says a lot in that short period and somewhat sparse lyrics. Surprisingly compelling.
'Better Days' has me in mind of the quirky psychedelic folk of The Incredible String Band. Strange sounds abound, a slightly disturbing off-kilter warped keyboard provides the backbone to the song around which the odd sounds mesmerise. Those sparse lyrics make another wonderful appearance. Yet for all of this it has a wonderful tune that creeps into your head quietly.
These are songs that I find it hard to put into words why I like them as much as I do; beyond the fact that they're intriguing. Perhaps it's because David's music is just, well, his music; he's writing to the beat of his own drum; so to speak. The word I'm attempting not to use here is quirky; and I guess many of you will be reaching for that to describe what he does.. A better word would be individual; in that he's approaching lyric and music writing in what is his individual way and style.
These songs are quietly wonderful, incredibly compelling and strangely beautiful. Listen and be taken into David's world.