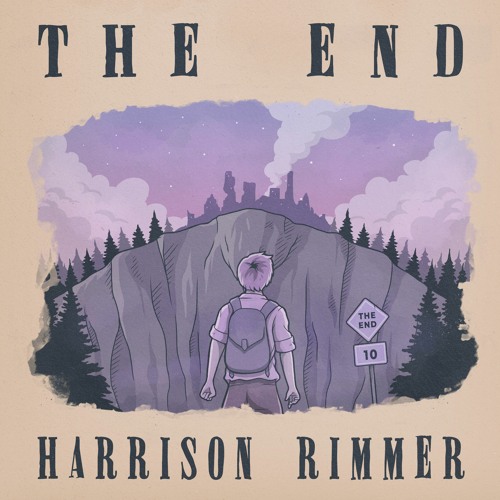 This is the first thing I have ever heard by Harrison Rimmer – I know, that's kind of bad. I know the name, LSF has shared loads of gig listings. But too much music so little time.
He says that this is heavier than his usual stuff, but the song writing shines through. There's great words and a great tune and – or should that be but – it rocks, it rocks hard, heavy and loud. The playing is pure class, the vocals are a joy. I love a great rock vocal and this is one. It's emotional, yes, but not so much that you don't hear the words.
Broadly speaking it's alternative rock but there's something else there; something that's elusive and not your usual alt-rock sound. I've struggled, honestly I have, but the closest I can to is a hint of Rainbow. There's something in the guitar, something in the vocal structure. I may be entirely wrong but it's just that it has a sound that isn't entirely your usual alt-rock.
What we have here is a simply stunning slab of alternative rock, heavy alternative rock with a tune to die for. Great words and emotion. Go to it
The info
Harrison Rimmer is a singer songwriter hailing from Fleetwood and grown in York. His influences range from Bruce Springsteen and Nirvana, to Marvin Gaye and Frank Turner.
'The End' is the second single from his first album 'Larkholme' set for release on the 22nd April 2022.