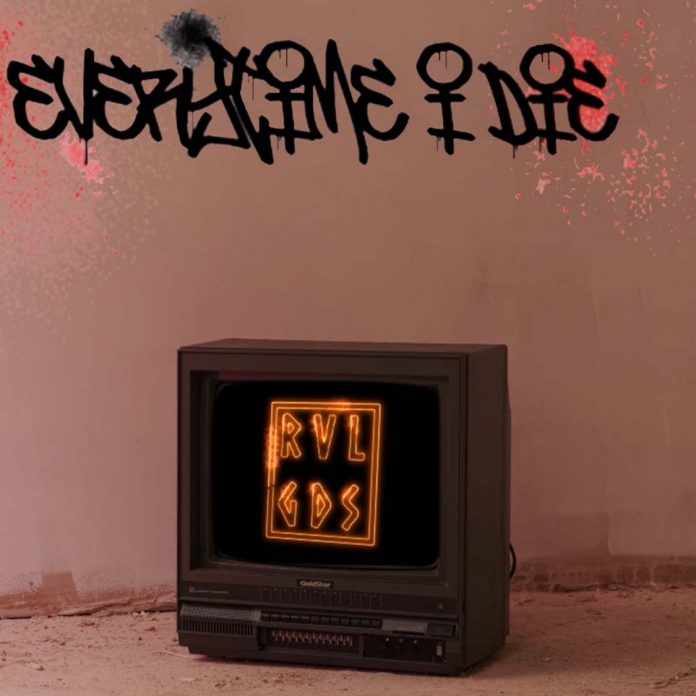 And now for something loud; Rival Gods do fucking loud heavy music. Call it Heavy Rock, call it Metal, doesn't matter; this is all about the riff, the pounding drums, those impassioned vocals.
If you'll forgive me one brief self-indulgence moment, I just need to tell you that mere seconds in and I was back in the days of my youth. The days when I went to see bands who were so loud I couldn't hear for days after a gig, when my hands bled from pounding the stage.
But the thing is that while it takes me back, it also brings me to now. In that heavy sound there are hints of The Foo Fighters. it's rawer, it's more raucous, it's way way heavier but that pounding riffing feel that's relentless has that feel.
Everything about this is just right. The guitars are grinding out a riff so heavy it shakes the house, the drums do enough – that pounding beat with just the right amount of flourish, the bass just does that holding it all together thing a bass should do, and the lead guitar is fucking fab but we are not talking self-indulgent solos here.
If you are a fan of loud riffing guitars then this is for you. Rival Gods rock, they rock hard and heavy. Enough talking, time to crank it loud, way loud, loud enough to wake the street and listen.
The info
Formed in early 2020, a pre-Covid 2020, plans were in motion for a massive endeavour. But, alas
BOOM!!!! LOCKDOWN
Then a glimmer of hope, lockdown ended, rehearsals restarted and life seemed good again.
BOOM!!!! LOCKDOWN 2.0.
July 2021, Gods emerged and joined forces once again. New babies had arrived in the time they'd been apart, no prizes for guessing what Gods do in their down time (Fifa mostly, as it turns out). Now this five hearted, 10 legged, bearded (for the most part) rock goliath was hungry, hungry for the smell of the stage.
Time to dust off, tune up, buy Simon more sticks and crank it up way past 11.
WE ARE READY
WE ARE COMING
WE ARE RIVAL GODS!!!!!!
The band are:
Danny Porter – Vocals
Andy Ball – Lead Guitar
Jordan Wright – Rhythm Guitar
Dan Sugden – Bass
Simon Gray – Drums
The band play Wakefield soon
Rival Gods + Guests – BLUEROX, WARDI, LORDS OF POWER
Venue23, Wakefield, WF1 1ED
Fri 11th February 2022
https://www.ticketsource.co.uk/v23-tickets/rvl-gods-guests/e-gkalag