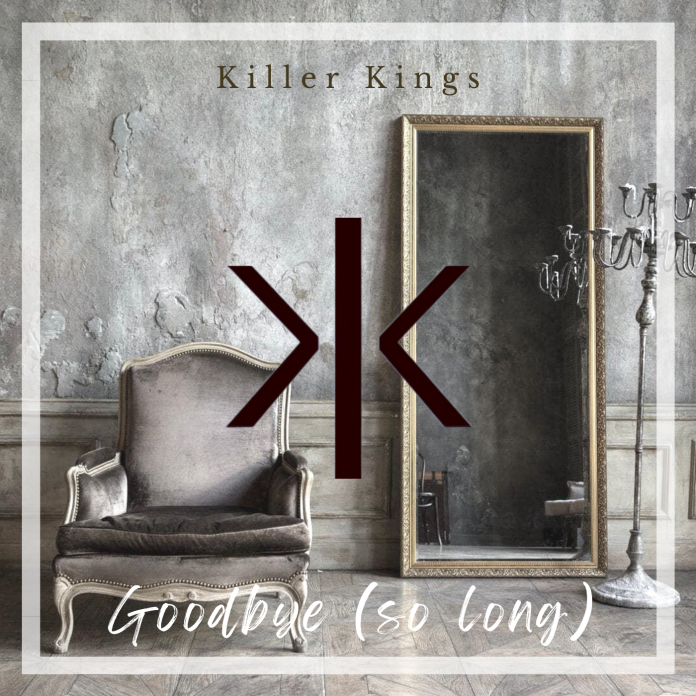 'Goodbye (So Long)' is Killer Kings' debut single and it's killer. It rocks, it rocks hard.
So that's the headline, here's the detail. The band do Emo influenced alternative rock; so we are talking the quiet/loud thing here. The thing is that, at least as far as this track is showing us, they take that to extremes. The loud is crunchy punky guitar, the quiet is extremely melodic and nuanced. It took, to be honest with you, a couple of plays for this extreme contrast to click in my musical head.
But once it clicked, I started to notice stuff. There is some outstanding guitar being played on this; both in the loud and quiet. And the quiet sections are, guitar-wise, not exactly what you might expect to hear. The drumming is, and I can't think of another word to describe it, interesting; it doesn't do what you expect.
This is one addictive track, you find yourself waiting for that crunch of guitar to come in after the quiet, but then waiting for the sheer elegance of the guitar in the quiet. It's a bloody joy, people. If this is what Killer Kings are debuting with, I can't wait to hear what comes next.
The info
Killer Kings are a 4-piece Emo/Alternative Rock band from Harrogate/York, North Yorkshire.
Formed in 2020 by a bunch of like-minded nineties and noughties rock music lovers inspired by the likes of Alexisonfire, 36 Crazyfists and Funeral for a Friend.
Killer Kings are
Mark Brown (lead vocals)
Rob Casson (guitar and backing vocals)
Tom Malkin (bass guitar and backing vocals)
James Dye (drums)