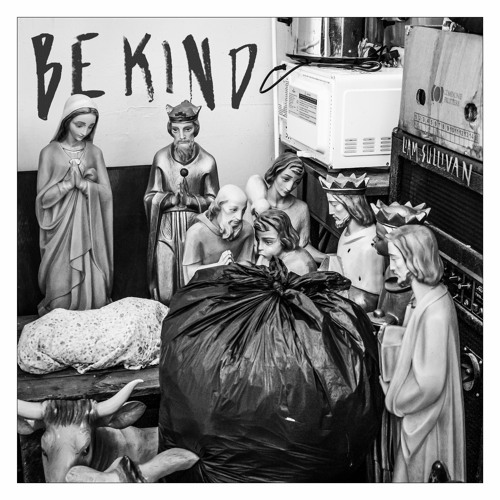 What you expect from Liam is a fantastically written lyric, a great vocal and music that is so well put together it hurts; 'Be Kind' is no exception to this.
It is however different to the last release I reviewed 'When This Is Over' (Read our review). The sound is fuller, more complex, powerful, and it's darker in feel. What this doesn't do is to detract from the fact that this song has the most earwormy and singalong tune. I'd describe it as a big, big ballad. You'll find yourself singing along I promise, I did.
Liam says' The song uses the stark contrast of bleak city scapes and vast natural landscapes to highlight the journey from dark to light that the listener is guided through as the song progresses'. So although the song feels darker, the journey you go on listening to the song is one of hope, of a journey to happiness and a simpler life.
The arrangement is full on – layers of guitar – acoustic and electric, and sparse but hugely effective drums, there are even what we could describe as power chords. But there are moments of delicate lead guitar, periods of acoustic and voice that tread lightly and beautifully across your ears. Musically it rewards repeated listening. And the music never overwhelms the vocals, and this is important because the words are fantastic and Liam's vocal is so-so good.
There are hints of folk, classic singer/songwriter, big classic pop ballad, AOR, even something kind of Celtic; if you need to know. I would rather call it beautifully written and put together music, but that's me, it's just not really a genre specific sort of thing.
Wonderful words, a great vocal and fantastic musically. It is a truly beautiful thing.
The info
'Be Kind' was written back in 2016 whilst Liam was travelling around Europe, the powerful imagery and lyricism we have come to expect from Liam are more prevalent than ever.
Liam has been writing, recording and performing music for well over a decade, being part of many different outfits before going solo in 2015. Since then he has been playing with his own band and together they have been wowing audiences with their compelling performances. Liam is a mesmerising performer who never fails to give his all when playing his songs.