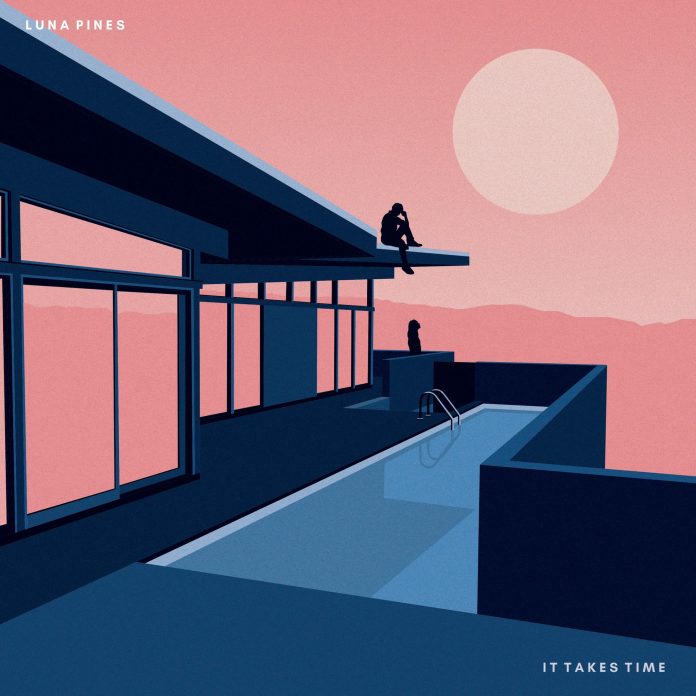 'It Takes Time' is a beguilingly dreamy track. I fell in love with it in seconds, it's that good.
Now people tell me that they need to know what a song sounds like (something I don't always do, I can be a bad music reviewer sometimes). So here goes, it's dreamy alt-pop with hip-hop influences, or as I've come to call it alt-hip-hop. Inventive and clever sounds float through the track over a seductively slow hip-hop beat. Whilst fabulous vocals sing meaningful words.
Yes, this is a song about something, something important. Like most of the band's material it delves into the topic of mental health and the familiar feeling of not being good enough for the people around you, and feeling like you have to give them up because you're weighing them down. The song was co-written with the band's hidden 4th member Davarious Jackson who sadly took his own life in 2018.
The music compliments the words to make something beautiful and emotional. It leaves you feeling moved. It also makes you wish it just went on and on, so drawn into the music and the song it makes you feel. This is a song you sink into, and the more you hear it, the deeper you sink.
And yes you could, if you so wish, just appreciate it as a great song with fantastic music, but I urge you to listen more closely to the words, to the music, it's deeper and more beautiful than that.
The info
Luna Pines are a self produced Electronica trio from Leeds taking influence from acts like Bon Iver, The Japanese House & The 1975. They have been playing a range of exciting shows including a sold out headline in London in February and Sofar Sounds tours across the country, as well as shows supporting artists like Art School Girlfriend, METHYL ETHEL & 65daysofstatic.
They have recently found themselves on Spotify's New Music Friday as well as on many of their prestigious editorial playlists such as Hot New Bands, Our Generation, Evening Indie & The Other List.