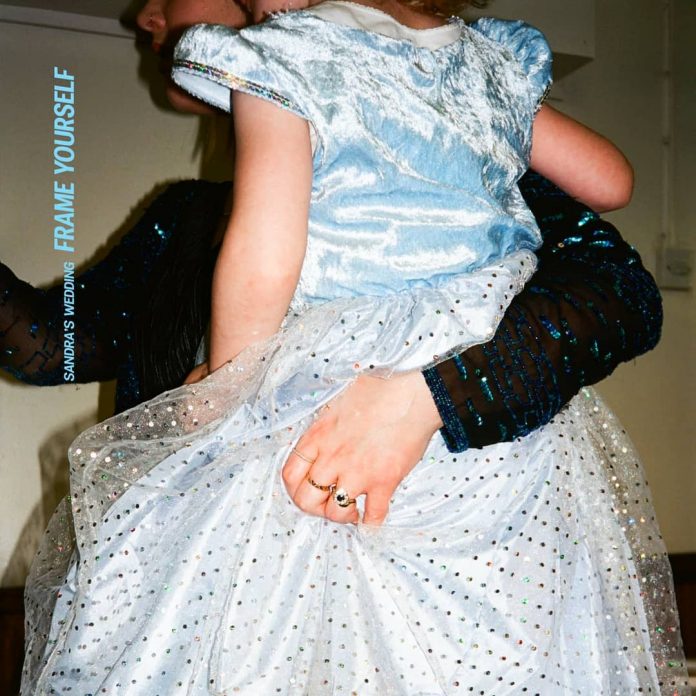 I've been reviewing Sandra's Wedding's releases for a while now and I've never been disappointed. Indeed one of their songs 'Titantic' (from the EP 'Good Morning, Bad Blood' – read our review) has a spot in My All Time Favourite Songs list. What I love about the band is that they write songs with fantastic well thought-out lyrics and great tunes. Their songs tell stories, and I love a song that does that. So this album came with high expectations from me. Would I be disappointed?
And, by the way, I'm not going to review this album track by track but try and pick things that give you an idea of what it's about. This isn't me indicating that some of the songs are not up to par, far from it, they're all good, really good.
With the album opener – 'Can't Look at You for Crying' – I know I'm not going to be disappointed with the album. It has those great words and the tune to die for I expected, along with fantastic playing. And it has atmosphere and emotion. Despite the sometimes jaunty music it has a sadness about it.
'If It's Not One Thing' has something of a country feel. This is another thing about Sandra's Wedding, they write and play music in a variety of styles. But somehow they always sound like Sandra's Wedding whatever style they are playing in. There is some positively riotous country electric guitar on this track. Fab stuff.
'Penguin Joke' – look I had to mention this song just because I have a thing about penguins – comes with a sting in the tail musically. You get hints of this through the track, there are stabs of out there guitar. But as the track progresses it goes all quiet and then leaps into screaming guitar. What this track is about I have yet to work out – the song mentions Grimsby at one point – but I like a song I have to work at getting.
'Sarcastic Kiss' is a gentle ballad with a female lead vocal. And what a vocal. This song is beautiful.
'Were You Expecting a Love Song?' is, at least to start with, a kind of musical joke. It starts with a lovely piano intro, the sort you get in love songs. But once it reaches the body of the song, it becomes something else entirely. It's the story of a failing difficult relationship (at least as far as I can work out). It's bittersweet.
' No Tools Left in This Van Overnight' (this band do great song titles) is a song about a builder. But it comes with soul/RnB horns and screaming guitar, lyrics that'll have you smiling.
Sandra's Wedding do these big songs – 'Titanic' is one and 'Cold, Wet Tuesday Night in Stoke' is another. It's a big ballad, keys and subtle guitar, voice. And while I love the emotion in this song, I am amazed that the phrase 'cold, wet Tuesday night in Stoke' can be used in such an emotional way, it sounds as though it shouldn't work but it does.
So was I disappointed, no I wasn't. This album delivers songs that are so well put together musically, and are lyrically brilliant. Sandra's Wedding craft their songs. And those songs are rooted in real life, the stories they tell ring true because they are about everyday people and the situations they find themselves in, and the emotions they feel. These are songs that you can listen to again and again because the words reward repeated listening. The band's songs don't shout flashness, they just quietly tell us about real life and real people, and there's a beauty in that.
The album can be obtained from various places by going to https://www.frameyourself.net
The info
The album comprises a series of vignettes of everyday life, a depressed builder, a drunk couple staggering home amidst yet another argument, wannabe football hooligans, someone hoping their other half has a car crash, all set to the powerful yet melodic jangle-pop the band have made their own