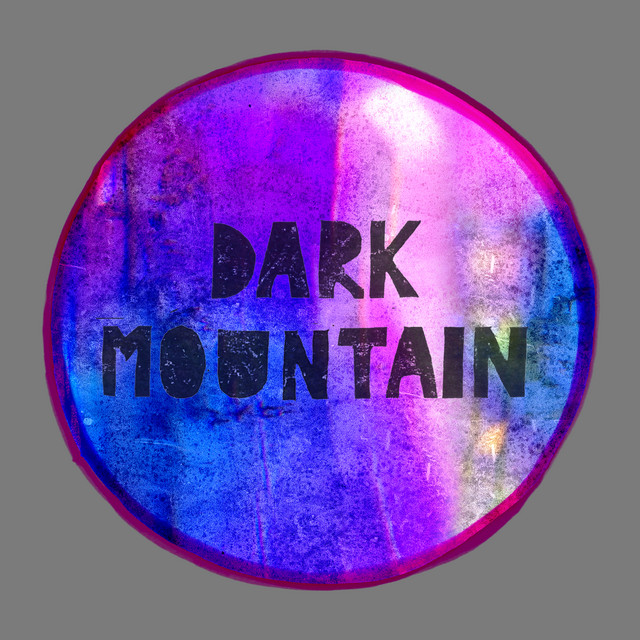 Although I've seen Mayshe-Mayshe play (and reviewed some of those performances) this is my first review of a recorded release from her. This is somewhat of a fresh thrill, so bear with me if I gush.
For those not aware of Mayshe-Mayshe her music is, and this may sound awkward, electro art pop. So while, if you click play on the stream, and you should, it may initially strike you as electro-pop, just wait and you'll get what I mean. The emotional depth and art of her music will become clear.
The key to 'Dark Mountain' is the apparent disconnect between the music and the words. The music is almost too joyful, you'll see that it is driven to a point when it sounds edgy with a sense of sonic anxiety. But just wait until the track breaks down, then it hits you. And her vocals have this fragility which is almost painful. While the words seem to reference things being too much; to the point of drowning under it all. You are left with a sense that the song is very very personal. The combination of the music and words is brittle, is fragile; but counterintuitively the obvious honesty is a strength
So there are layers to this song. The music is deceptively simple; it has layers of sound that draw you in, and an emotional depth. The words demand close listening. And finally, if you can drag yourself away from listening more closely, you can dance to it; for it is pop. So it's a complex thing 'Dark Mountain' but it's the whole song which is important.
The whole has a mesmerising fragile musical beauty and emotional depth that goes way beyond what we might expect from electro-pop. This is absolutely fabulous,
Go here for links to socials and websites, and to stream and buy: https://linktr.ee/mayshe_mayshe
The info
Mayshe-Mayshe is the solo project of Yorkshire-based writer-producer Alice Rowan. Since releasing her debut LP ;Cocoa Smoke' in 2018, much in the world has changed – or at least become more apparent.
She has also played alongside members of Juffage, Vessels and Esper scout in Leeds-based band Living Body.
Her new album 'Indigo' – due out in November – follows suit by unpeeling layers of ennui, uncertainty and melancholy against a backdrop of glittering DIY electronica. 'Dark Mountain' is the first single to be released from 'Indigo'.
The album is written, recorded and produced by Rowan. Embracing the DIY ethos that's a clear drive behind all Rowan's creative output, she's spent the last years honing her production and home recording skills. "Learning to self-produce my music has been such a joyful, empowering experience – it feels like having a super power, having this new ability to create sonic worlds from my sofa."
Upcoming live dates:
​10 November – Newcastle @ Cobalt Studios
11 November – York @ Fortyfive Vinyl Cafe
12 November – Sheffield @ Hatch
14 November – Derby @ Dubrek Studios
15 November – Durham @ The Holy Grale
17 November – Leeds @ Oporto Bar
18 November – Manchester @ Peer Hat
20 November – Halifax @ The Grayston Unity
26 November – Richmond @ Blues Night
Go here for a link to buy tickets: https://linktr.ee/mayshe_mayshe