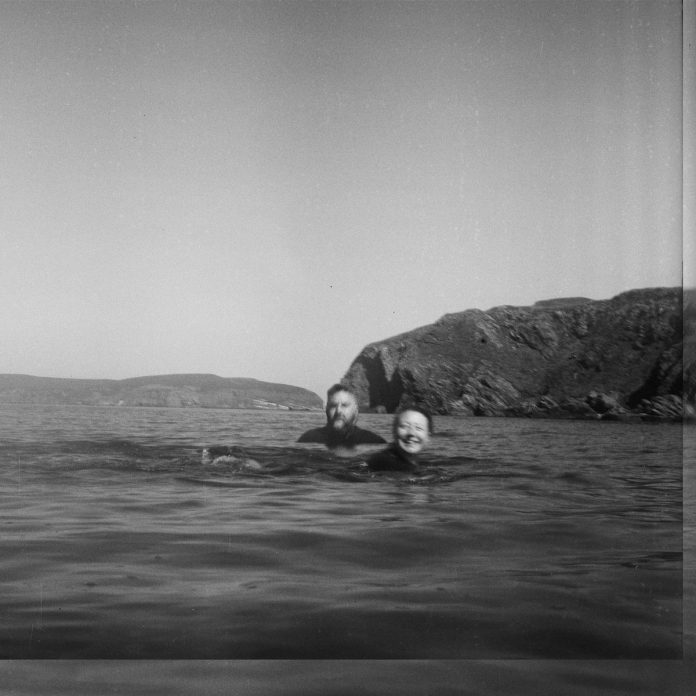 There's something special about this release; it's a double A side but both songs have the same lyrics with the bands Jamie Lockhart and Emily Ingham each taking lead vocal duties on two drastically different versions of the same song.
'It hurt me' was written after Jamie saw the Channel 4 documentary 'Educating Manchester' – specifically an episode where a student is supported in understanding his dyslexia by a teacher before going on to address the whole school about his experience. There's more about this below.
'It hurt me' – with Jamie on lead vocal – is a frankly wonderful alt-folkish song with a tune that is criminally earwormy. Emily takes a dual style backing vocal which adds that extra sparkle to the track.
The song here is all about the words and the feel. The words explore the hurt experienced by somebody who is called out but actually needs some help. The feel is world weary, as you'd expect from a song about somebody who is used to being put down. The effect of these combined is actually biting which you may not get from a superficial listen.
It is only towards the end where musically the song expresses anger by becoming rawer and more intense. And, to be honest, it brought a lump to my throat. You see the song may be written about a person with dyslexia but I can relate to the words as it reflects my own personal experience of having a mental health issue. The song is both specific and universal, if you get what I'm saying here.
'It hurt (e)m(ily)e' – with Emily on lead vocals – is as advertised 'radically different'. It's folk, yes, but it's closer to the off-kilter folk based music of say The Incredible String Band than traditional folk based alt-folk. Musically it has, as far as I can say, it's more like a traditional Scottish folk ballad. There are organ drones, string sounds that sometimes jar and sometimes sooth. Odd vocals dart in and surprise. Over this Emily sings in a way that varies from not very folk to very folk and everything between.
Weirdly, or perhaps not, what this reminds me of more than anything is a non-trip hop, non-electric and non-electronica Portishead song.
What this does to the song is to turn it into a plea for help, a plea for the making fun of to stop. It cuts, it cuts deep. It's emotionally raw.
While these two songs may share lyrics, that's where the similarities end. The two versions are not really versions at all; they are completely different songs. They not only sound different but what they make you feel is completely different.
I really really like both songs; over the time I've had access to them I find which one I reach for, or affects me the most, changes as my mood changes. Both are equally capable of bringing a tear to my eyes; both are incredibly emotional, but in different ways. They both communicate a difficult truth straight from the heart. And there's a beauty in that that you can't help but feel.
The info
Mi Mye have always openly played with songwriter Jamie's dyslexia. Before the days of social media the band spelt their name differently for every gig, and then settled on 'mi mye', spelling both of the 'my's differently and wrong. Dyslexia allows Jamie to sometimes push the meaning of the lyrics into non-english, to get a lyric they like into a song.
However these two new singles (both with exactly the same lyrics) are the first tracks where Mi Mye delve into the fact that being dyslexic isn't only a positive situation.
'When I was growing up dyslexic it didn't seem to affect me too badly, I was good at playing the fiddle which in Scotland got you away with a lot, I was quick in an argument and could usually talk my way in or out of any situation', he explains. 'I thought that after education dyslexia would have nothing to do with anything, it's only reading and no one needs that anyway. But I was wrong, this world is becoming more and more about reading (you're reading this). People are all part of so many group chats which I just can't keep up with, I find myself lost or so far behind the conversation there's no point in my being involved.
'So there has been this song in the background of my mind. I have had the fist line for such a long time now, from when I was working with a producer who was shitty about my spelling. I said 'I don't know how to spell chorus but I do know there's no 'I' in 'fuck you'.
One day Jamie watched a documentary on Channel 4 made by his friend Kate. 'I had no idea but this one was about a kid in high school having a bad time. He was cool and funny and people liked him but he was doing badly at school, and it turned out he was dyslexic. Some of his teachers were being impatient with him, but the head teacher helped the kid to realise that it was ok to be dyslexic by telling him that he was dyslexic too. The kid's eyes lit up. It was amazing, at the end the kid did a speech about how it hurts to be different and not understood but if people can help you and understand what you're going through,you can make that difference great. I cried and cried, and wrote this song.'
'We all know social media is crappy but straight after this program came out all my extended family, without me mentioning it, were all sharing it, and saying how amazing it was. Who knew all my extended family were all going through that same thing: all dyslexic, all self employed and all trying really hard. I mean I know we are all trying really hard and I thought I have to try too, I need to ask for help, but not help to correct my spelling but help to make things great for everyone. So there's a bit at the end of the song where we all sing '…and I need your help as well!' over and over and that is all I'm trying to say'.