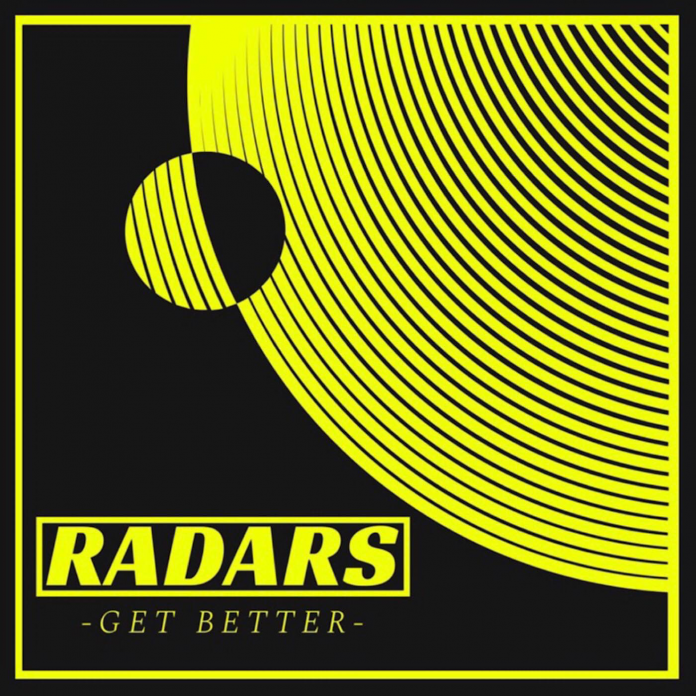 RADARS are new to me. They come from Hull, play hard-ish indie rock, and that is about all I know. As you may know indie-rock is one of those types of music that I sometimes have a bit of a problem with. But RADARS had me won over in seconds with this track.
RADARS' take on indie-rock is guitar heavy, it's close to hard rock, it's raucous. And this I love. But I also love the fact that this song has a tune to die for, a tune that bores its way into your ears and then into your head, AND that it's so bloody danceable, this thing has your feet tapping, it makes you want to get up and dance. It leaves you with a huge grin on your face.
The band say that they want this to become a song that people dance to kitchens with their mates and in clubs and venues, one of those songs that you all mime along to, and possibly belt out the chorus. And it does that, honest it does.
This is the band's fourth single, and that's amazing, it's amazing that RADARS can make something like this after just four releases. This is a band who show huge promise, and this is a big statement of where they are going musically. Frankly I'm holding my breath for the next one..
The info
RADARS are an indie-rock quintet from Hull who were formed in late 2019, and consist of singer Jack, guitarists Dave and Sam, bassist Calvin and drummer Joe.
Drawing inspiration from Two Door Cinema Club, Foals and The Vaccines. RADARS combine a danceable 2000s indie-pop sound with distinctive guitar driven rock to fill dancefloors.