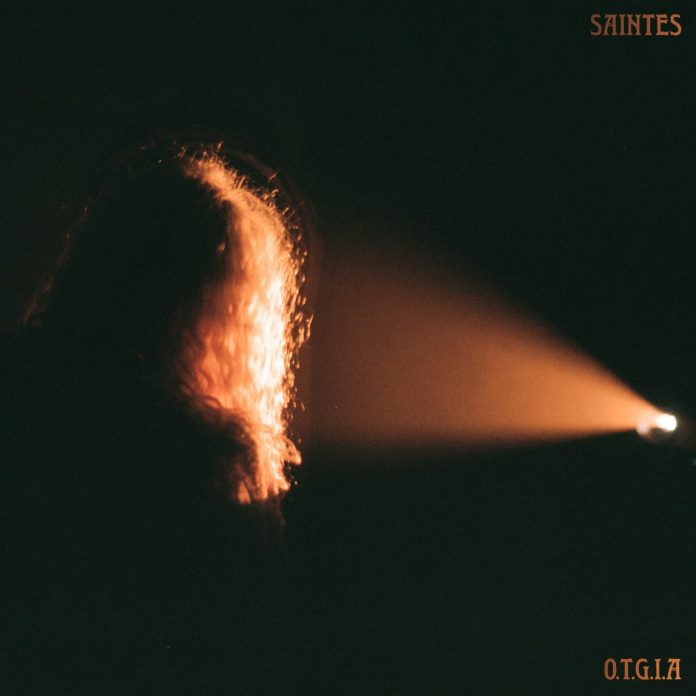 Saintes describe what they do as 'gritty glam rock', something I found hard to imagine to be honest; especially as I wasn't sure what era of glam rock they might be referring to. However if this song is anything to go by it's a fucking glorious mix of heavy heavy guitars with hints of swampy sludge and a huge dose of bluesy soulfulness. Yep, you got it, all the good good stuff.
It rocks people; slow riffing growling guitars, blues tinged guitar breaks, drums like thunder, soulful backing vocals and a lead vocal that has hints of mystery and darkness.
I'm grasping for a 'sounds-like' here – mainly unsuccessfully to be honest – but they have a feel of a heavy soulful rock band I had a thing for called Saint Jude, and something of swampy blues thing going on.
The other thing I love about this track is that it has a tune as well as being heavy to the max. There's light and shade in there as well – it just makes the heavy bits better, so much better. And it's dirty and, frankly speaking, sleazy. This thing crawls into your ears and head like an addiction.
Saintes, and this song, are my new addiction. This is an injection of dark, swampy, soulful heavy heavy rock. Do it, just take that first dose now.
The info
Gritty glam rockers with something to prove. Saintes are a trio of musicians harking from Yorkshire:
Frontman Will, a bombastic mix of all the best bits of the rock n roll greats with his own modern style. A fashion sense to rival Bowie, energy to out pop Iggy and dance moves that would put Jagger to shame.
Remi, a true man of mystery but if there's one thing we know BOY can he play guitar! He forged his own style from desert sounds and blues legends.
Benji, a multi instrumentalist filling in the gaps and bringing the groove wearing his unique set of influences on his sleeve.
The sound is born from a wide range of influences with each member bringing their own flavour to the mix including: The Black Keys, Ty Segall, Queens of the Stone Age, Gary Clark Jr., Tyler the Creator, The Rolling Stones, Brian Eno and Bowie to name a few.