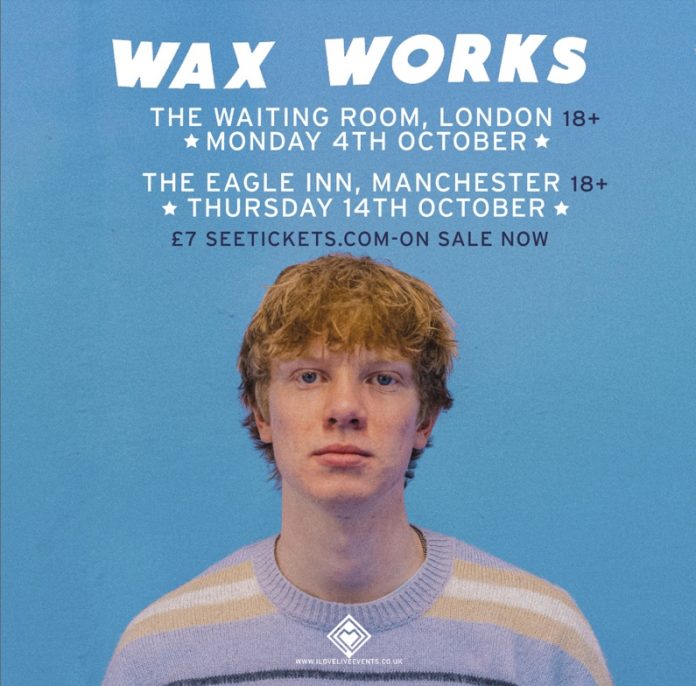 wax works has only two official releases under his belt and we reviewed, and loved, both of those glorious slices of alt-pop. For those who've not been keeping up the debut single, 'Sleeping In the Dark' featured fellow Yorkshire highflyer Mollie Coddled wowed us:
We all need great pop sometimes – yes, even you who listens to raucous noise-rock, admit it now. This is fantastic, well put together pop. Pop with depth. Great tune – earwormy as hell, great vocals, fabulously played, and, it leaves you with a huge bloody grin on your face and a joy in your heart. Read full review
Follow up single 'Will You Remember Me' was another lovely thing
It's pop with savvy, pop with skill. There are sounds that twinkle and sparkle. And all the layers are there for a reason; there's nothing that's there that isn't there doing a job. This is truly fantastic; a brilliant slice of pure pop made with skill and feeling. Classic pop, if you will. Read full review
Others were similarly impressed and this culminated in a massive summer for wax works, receiving the nod from leading emerging artist festivals The Great Escape and Liverpool Sound City as he brought his dazzlingly infectious live-set to their 2021 online editions.
And now, with gigs actually a thing again wax works is off to claim the applause of his patiently waiting fans, with his first headline shows in London at The Waiting Room (Mon 4th Oct) and Manchester at The Eagle Inn (Thurs 14th Oct).