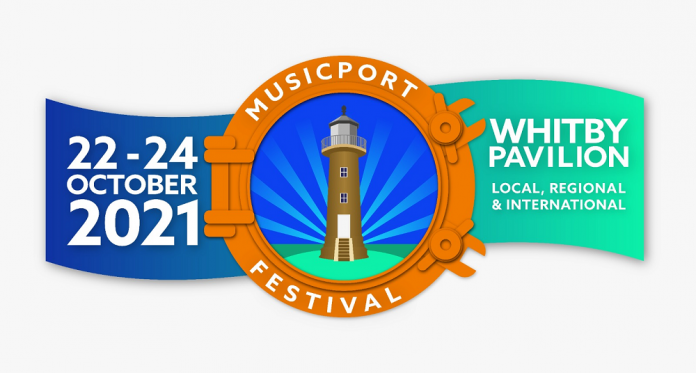 Musicport in Whitby is a rarity among the country's music festivals this year, in that it hasn't been cancelled.
Organiser Jim McLaughlin "We're excited that, despite all the uncertainties over travel, we've been able to maintain the international flavour of Musicport in its 21st year. A special collaboration with English Folk Expo sees the famed Hungarian band Muzsikas who performed the soundtrack to The English Patient journey to Whitby"
"We will be operating at reduced capacity and making special arrangements to make sure staff and audiences feel safe and comfortable, observing all relevant guidelines. I think we're all ready for a bit of a Musicport celebration, so fingers crossed that nothing gets in the way this year!".
Artists booked include:
The Men They Couldn't Hang
Les Negresses Vertes (France)
Muzsikas (Hungary)
Le Vent du Nord (Canada)
Monsieur Doumani (Cyprus)
Mary Coughlan
Catrin Finch & Seckou Keita
Les Triaboliques
Justin Adams & Mauro Durante
Dizraeli
Graham Fellows
Tankus the Henge
She'Koyokh
My Darling Clementine
Cleveland Watkiss (The Great Jamaica Songbook),
Plus, DJs and live guests in the new Perfumed Garden On Sea stage and, an alternative venue outside the main venue, Bob's Blundabus.
The festival is all indoors but with added safety measures – the use of spaces has been reorganised, creating dedicated eating areas, a dedicated socially distanced area in the venue's theatre, a dedicated DJ/club stage area and reduced overall capacity to enable more distancing.
The recent easing of travel restrictions means the organisers can retain international elements, with artists coming from France, Hungary, Cyprus, etc, making Musicport one of very few international music events this autumn.
The timing in the year means audiences, artists and staff can benefit fully from the vaccine programme.
Day tickets will go on sale early September. Weekend tickets are available now and being held at reduced prices until the end of August.
To book, ring 01947 603475 or call in at Whitby Music Shop on Skinner Street in Whitby.
Weekend tickets are also available from Eventbrite: MUSICPORT 2021 Tickets
For more details: musicportfestival.com