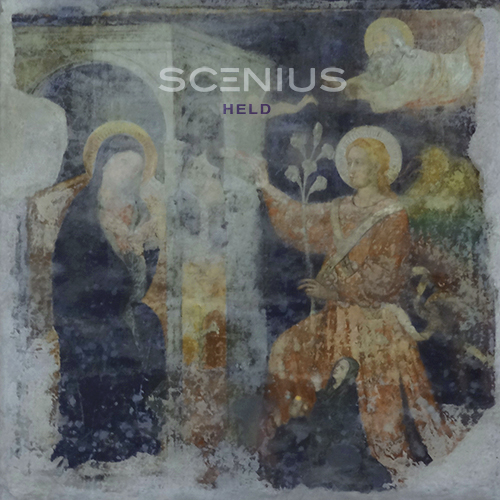 I've been hugely impressed by the first two releases from Scenius – 'Glass Rain' and 'Wild & Wooly' – this new track doesn't in any way disappoint, it surprises.
'Held' is more of an atmospheric sound piece than a song, it's brooding, moody and dark. Washes of sound, pulses of synth, vocal sounds rather than lyrical vocals. It sounds like something you'd expect to hear in a dystopian film – I got a vision of this being part of the soundtrack to the first Blade Runner film. It has that both melodic and atmospheric thing going on.
It is both incredibly musically sophisticated and simple at the same time – sparse layers of sounds overlay and weave slowly around each other – it's compelling.
It's a piece you can listen to again and again, it takes you to a calm place, a place where you are held and safe.
'Held' is beautiful, it's that simple.